Diez partidos. Diez historias. Sigue toda la información actualizada por NBA.com con lesionados, resúmenes, números y más.
Partidos, números, lesionados y estadísticas.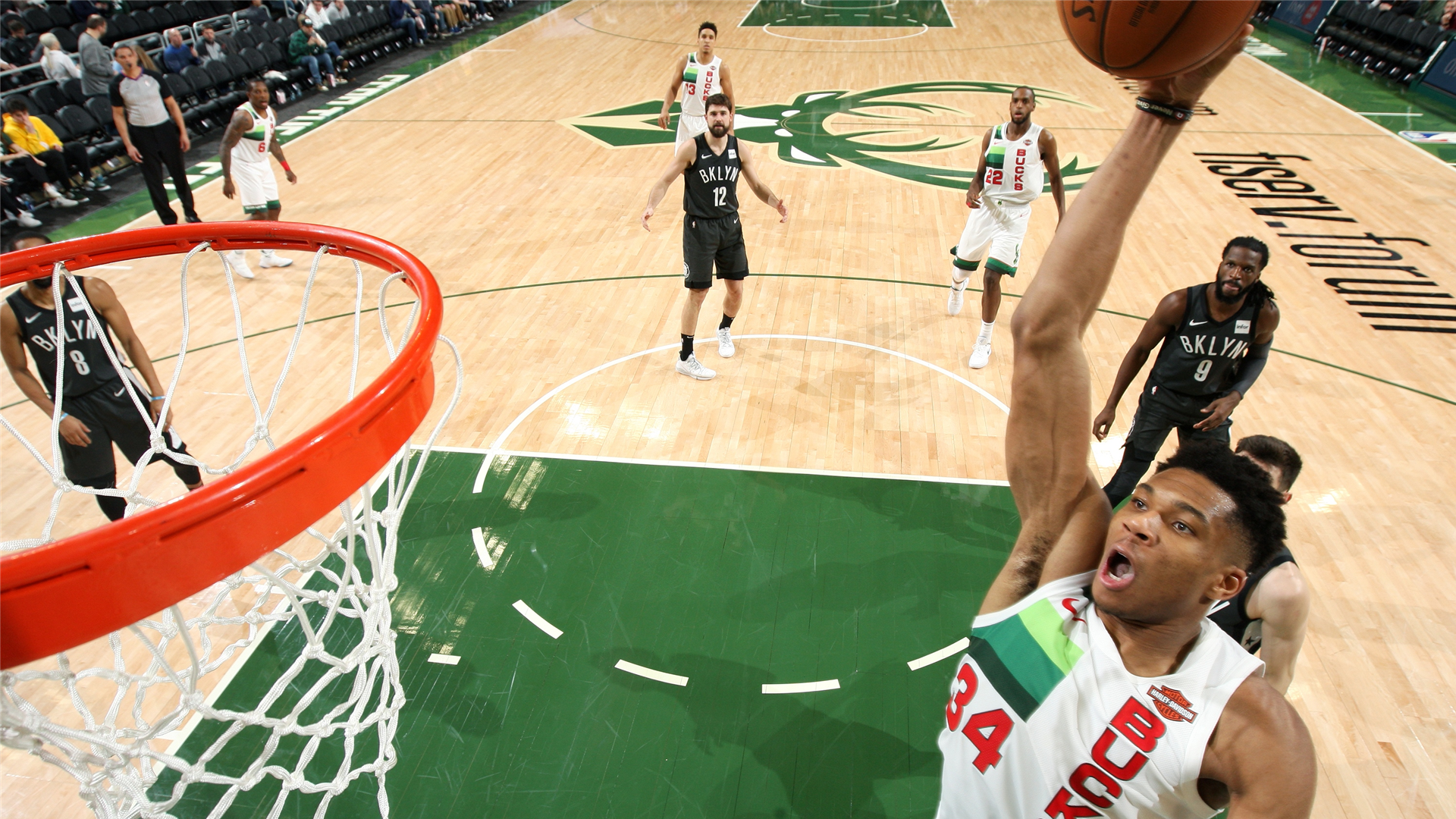 Ocho jugadores en doble dígito para Utah. Donovan fue la figura del partido con 15 puntos y 5 asistencias, mientras que Ricky Rubio finalizó con 15 unidades y 5 entregas.
🔘Q1
🔘Q2
🔘Q3
🔘Q4#TeamIsEverything | #UTAatCLE pic.twitter.com/j5oQkkjFa0

- Utah Jazz (@utahjazz) January 5, 2019
Otra gran actuación de Gordon Hayward para que los Celtics dejen atrás a los Mavs: casi triple-doble con 16 puntos, 11 rebotes y 8 asistencias. Luka Doncic finalizó con 19 puntos.
Smart rifles the outlet pass right into Hayward's mitts in tonight's @JetBlue Play of the Game! pic.twitter.com/afvg1xXDzJ

- Boston Celtics (@celtics) January 5, 2019
Hassan Whiteside se despachó en la pintura con 21 puntos y 17 rebotes para devolver a los Heat arriba del -500 (19-18 el récord). Bam Adebayo también llenó la planilla con 11 puntos, 7 rebotes y 5 asistencias.
#Wadebayo! 💥 pic.twitter.com/sFHSkAIPYG

- Miami HEAT (@MiamiHEAT) January 5, 2019
Un verdadero partidazo que se definió en un show de triples al final del tiempo regular y del tiempo extra. Finalmente fue uno de Victor Oladipo el que sentenció el encuentro. El escolta de los Pacers finalizó con 36 puntos y 7 rebotes.
VICTOR OLADIPO FOR THE WIN! #Pacers pic.twitter.com/dAG9sRIVV3

- NBA (@NBA) January 5, 2019
Mike Conley, que en la previa del encuentro estaba en duda, fue el gran anotador del partido con 31 puntos, pero igual los Grizzlies cayeron frente a los Nets. D'Angelo Russell finalizó con 23 puntos y 10 asistencias mientras que Jarrett Allen tuvo 12 puntos, 12 rebotes y 2 tapas.
RECAP: @Dloading and @DeMarreCarroll1 lead the Nets to a 109-100 revenge victory against the Grizzlies

📝 | https://t.co/WWJvBFF89h pic.twitter.com/zYeID02gvA

- Brooklyn Nets (@BrooklynNets) January 5, 2019
Otra tremenda demostración de Karl-Anthony Towns: 29 puntos y 15 rebotes para que Minnesota deje en el camino a los Magic luego de ir perdiendo por 19 puntos.
things went down a little differently in the third quarter. pic.twitter.com/GHakl2YGOU

- Timberwolves (@Timberwolves) January 5, 2019
Los Bucks no tuvieron que esforzarse para tener una victoria holgada. Malcolm Brogdon y Khris Middleton tuvieron 19 unidades cada uno.
Bucks win...win...win...win...win!! #FearTheDeer pic.twitter.com/3RTvZLH3SU

- Milwaukee Bucks (@Bucks) January 5, 2019
Danilo Gallinari comandó a los Clippers con 21 puntos, 7 rebotes y 6 asistencias para que vencieran a los Suns, que tuvieron un buen cierre. Marcin Gortat se fue con doble-doble de 18 tantos y 13 tablas.
CLIPPERS WIN! pic.twitter.com/sdPem6GAgf

- LA Clippers (@LAClippers) 5 de enero de 2019
Los Knicks cortaron racha de ocho derrotas en fila al vencer a los Lakers con 22 puntos de Tim Hardaway Jr. Los Lakers están 1-4 desde que LeBron James se lesionó.
For the W ✅@T_HardJR: 22p | 6r@Enes_Kanter: 16p | 15r@emmanuelmudiay: 15p | 7r | 6ast pic.twitter.com/F34AJ2iyUS

- NEW YORK KNICKS (@nyknicks) 5 de enero de 2019
Paul George y Russell Westbrook llevaron a la tercera victoria en fila de OKC por dos puntos. Se combinaron para 68 unidades.
And then there were these two...

Russ: 31p/9r/7a
Steven: 12r/6p

Do the voting thing. Every day ⭐ pic.twitter.com/zREerWBXL3

- OKC THUNDER (@okcthunder) 5 de enero de 2019
¿Cómo ver la NBA online y por TV?
ESPN transmitirá por duplicado, comenzando con el duelo Miami Heat vs. Washington Wizards (22:00 Argentina / 19:00 México) y finalizando con el último partido de la jornada Portland Trail Blazers vs. Oklahoma City Thunder (00:30 Argentina / 21:30 México). Todos los demás partidos irán por el NBA League Pass. Regístrate aquí para obtenerlo.