Philadelphia 76ers no sintió la ausencia de Joel Embiid y se puso en ventaja por 2-1 en la serie contra Brooklyn Nets, al vencerlos por 131-115. Fue el primer duelo de la eliminatoria en el Barclays Center.
J.J. Redick y Tobias Harris estuvieron calientes desde la línea de tres, lo que le abrió algunos espacios a Philly para imponerse en el tercer enfrentamiento.
🏀 FINAL SCORE THREAD 🏀

The @sixers win Game 3 in Brooklyn and take a 2-1 series lead behind Ben Simmons (31 PTS, 11-13 FGM, 9 AST) and Tobias Harris (29 PTS, 6-6 3PM, 16 REB)!#PhilaUnite 131#WeGoHard 115

JJ Redick: 26 PTS, 5 3PM
Jimmy Butler: 16 PTS, 7 AST pic.twitter.com/ygkrnHSsjd

- NBA (@NBA) 19 de abril de 2019
El villano no se achicó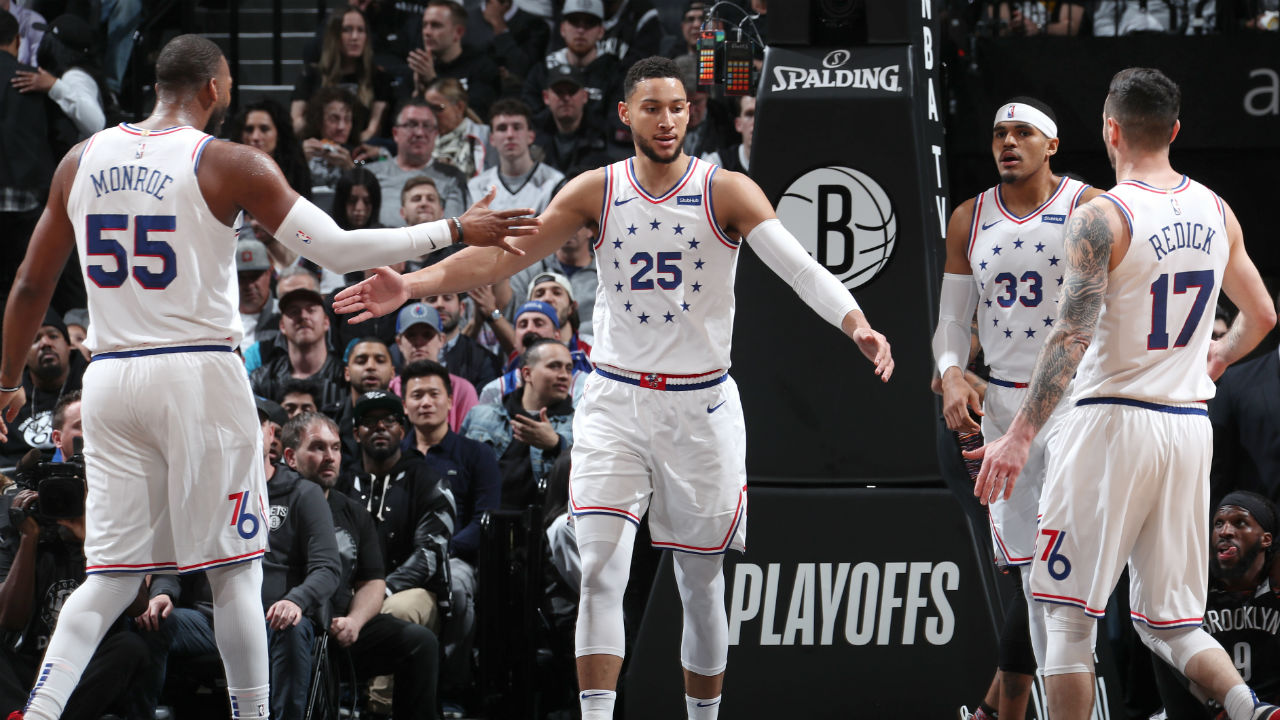 Luego del intercambio entre Ben Simmons y Jared Dudley después del Juego 2, el australiano fue recibido con abucheos en el recinto neoyorquino, lo que sirvió como motivación para salir a dar un gran partido.
Simmons, quien promedió 18,5 unidades en los primeros dos juegos, encestó 31, de los cuales 9 fueron desde la línea de castigo. Además repartió 9 asistencias, bajó 4 rebotes y robó la bola en un par de ocasiones, sumadas a sus tres tapas.
This performance in an emoji: 😤

@BenSimmons25#PhilaUnite | #HereTheyCome pic.twitter.com/nDv9DYlKR2

- Philadelphia 76ers (@sixers) 19 de abril de 2019
D'Angelo y LeVert lideran a los Nets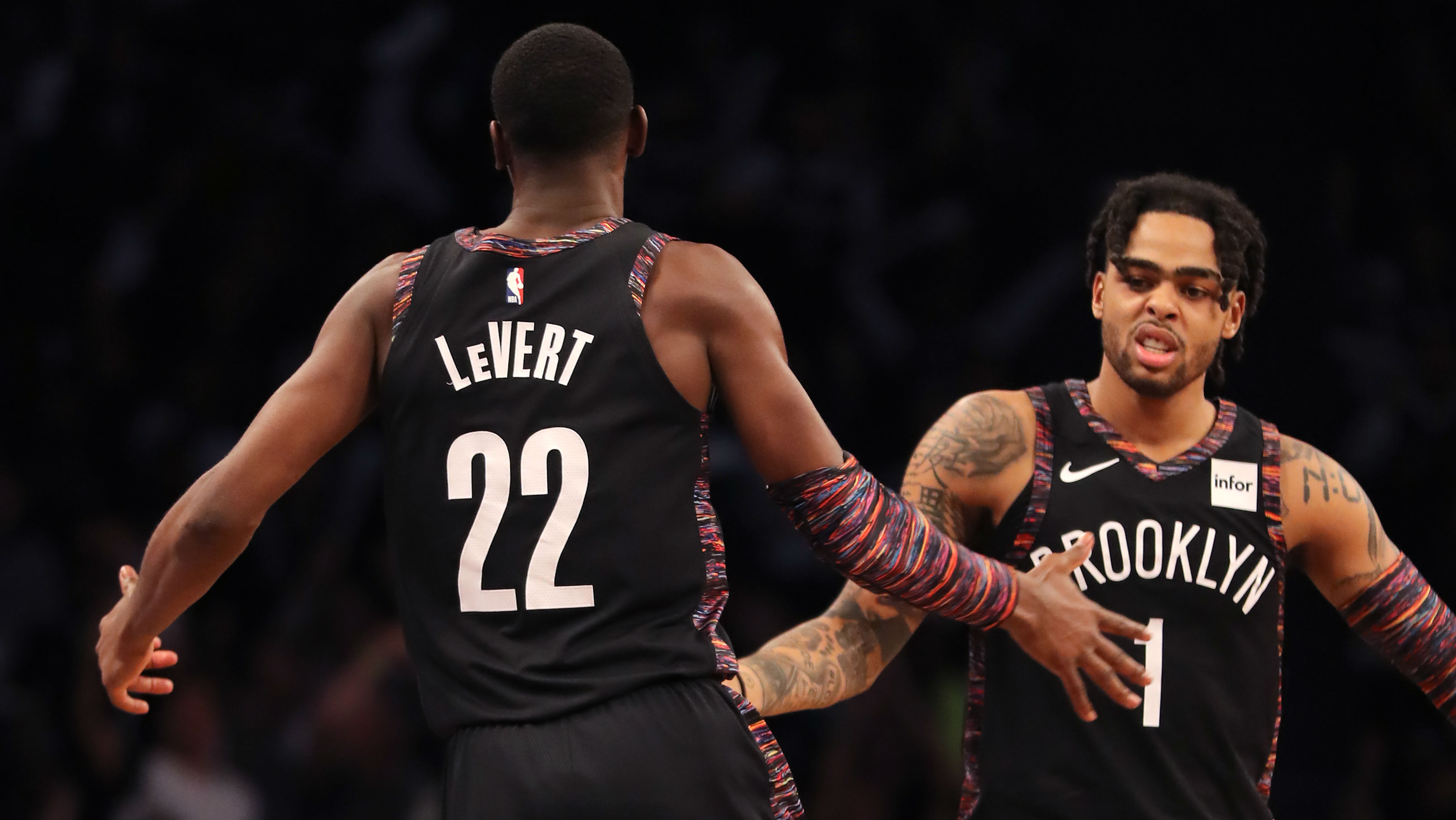 Fue una noche muy pobre para Brooklyn en cuanto a tiros de larga distancia. El principal francotirador que tienen, Joe Harris, falló los cuatro triples que intentó, mientras que D'Angelo Russell metió apenas 2 de 9.
Caris LeVert y D'Angelo lideraron a los Nets en puntos anotados con 26 cada uno. De los que metió Russell, 13 fueron en el último cuarto, pero Brooklyn no pudo mantener el ritmo en los últimos minutos. LeVert, por su parte, revolucionó al equipo en la primera mitad con 19 tantos, incluidos 14 consecutivos con cuatro flotadoras y dos triples.
Los francotiradores estuvieron atinados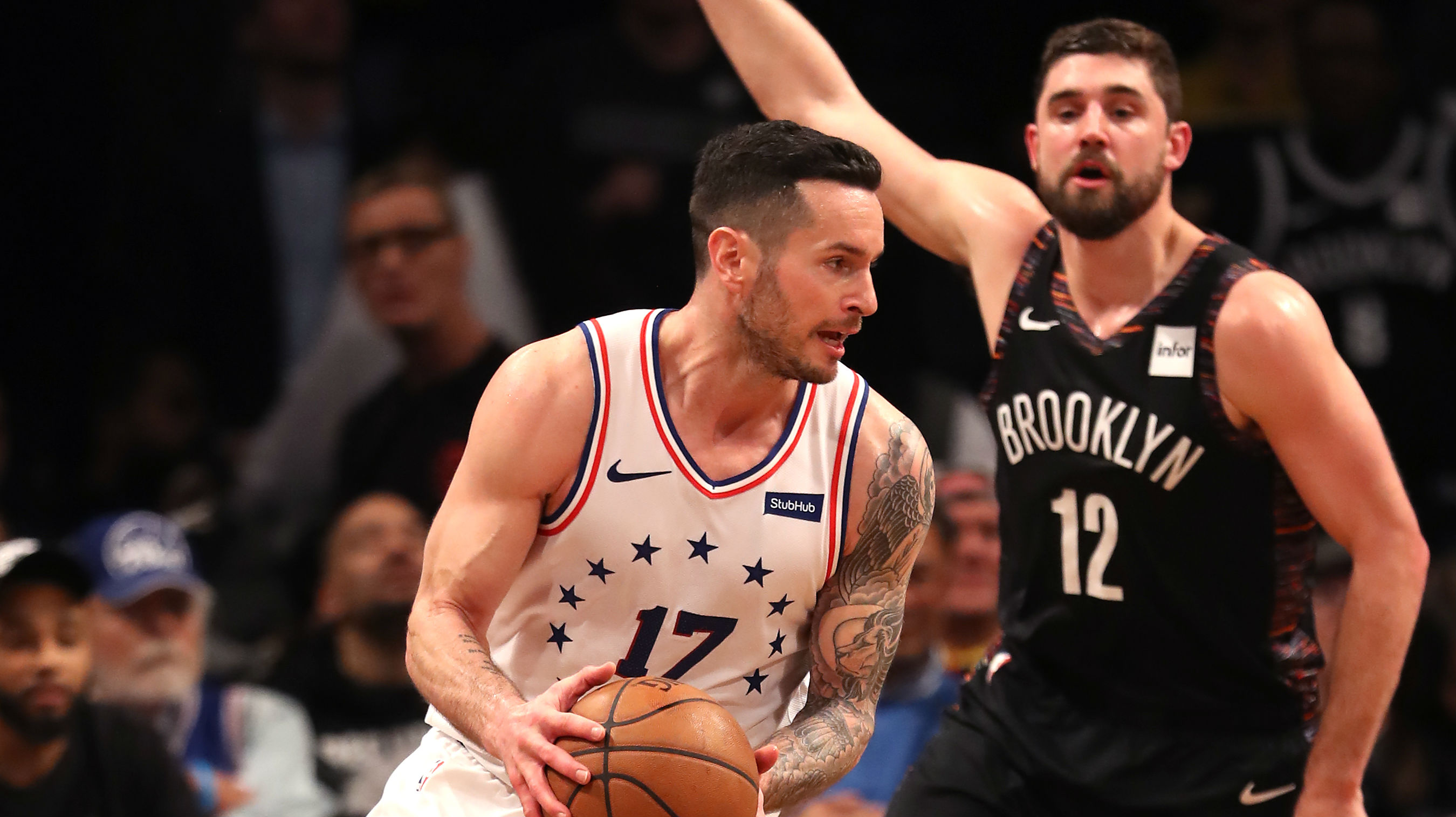 Tobias Harris y JJ Redick fueron importantísimos para encestar triples en momentos muy necesarios. Los Sixers acertaron 11 tiros de 27 intentos de larga distancia, de los cuales todos fueron de estos dos jugadores. Kenny Atkinson incluso probó la defensiva en zona, pero no resultó.
Tobias Harris and Ben Simmons help the @sixers take a 2-1 lead!

Game 4: Saturday (4/20), 3pm/et, TNT#PhilaUnite #NBAPlayoffs pic.twitter.com/URQvl7gdRQ

- NBA (@NBA) 19 de abril de 2019
Harris se fue perfecto en disparos detrás del arco con 6 de 6 para 29 tantos, 16 rebotes y 3 asistencias. Redick se fue con 5 de 9 en triples para 26 unidades totales.