La jornada de este viernes 22 de enero de la NBA se presentó cargada de acción. Pudimos disfrutar de 11 partidos de la NBA y en este sitio te presentamos los resultados, mejores jugadas, todas las estadísticas, highlights y más para que estés al tanto de todo.
Uno de los encuentros más destacados fue la victoria de Atlanta Hawks sobre Minnesota Timberwolves por 116-98 con dos figuras descollantes: no se trató de Ricky Rubio en su regreso tras unos días fuera, sino de Trae Young, autor de 43 puntos, y Clint Capela, que firmó un raro triple-doble de 13 puntos, 10 tapones y 19 rebotes.
A continuación, la información de cada partido y acciones destacadas.
La temporada 2020-2021 está aquí, el NBA League Pass es tu lugar para mirar la acción, y ahora lo puedes hacer gratis por aquí . ✅ 7 días de prueba sin cargo ✅ Partidos en vivo y on demand ✅ La oportunidad de mirar todo en tu dispositivo favorito.
Chicago Bulls 123 - Charlotte Hornets 110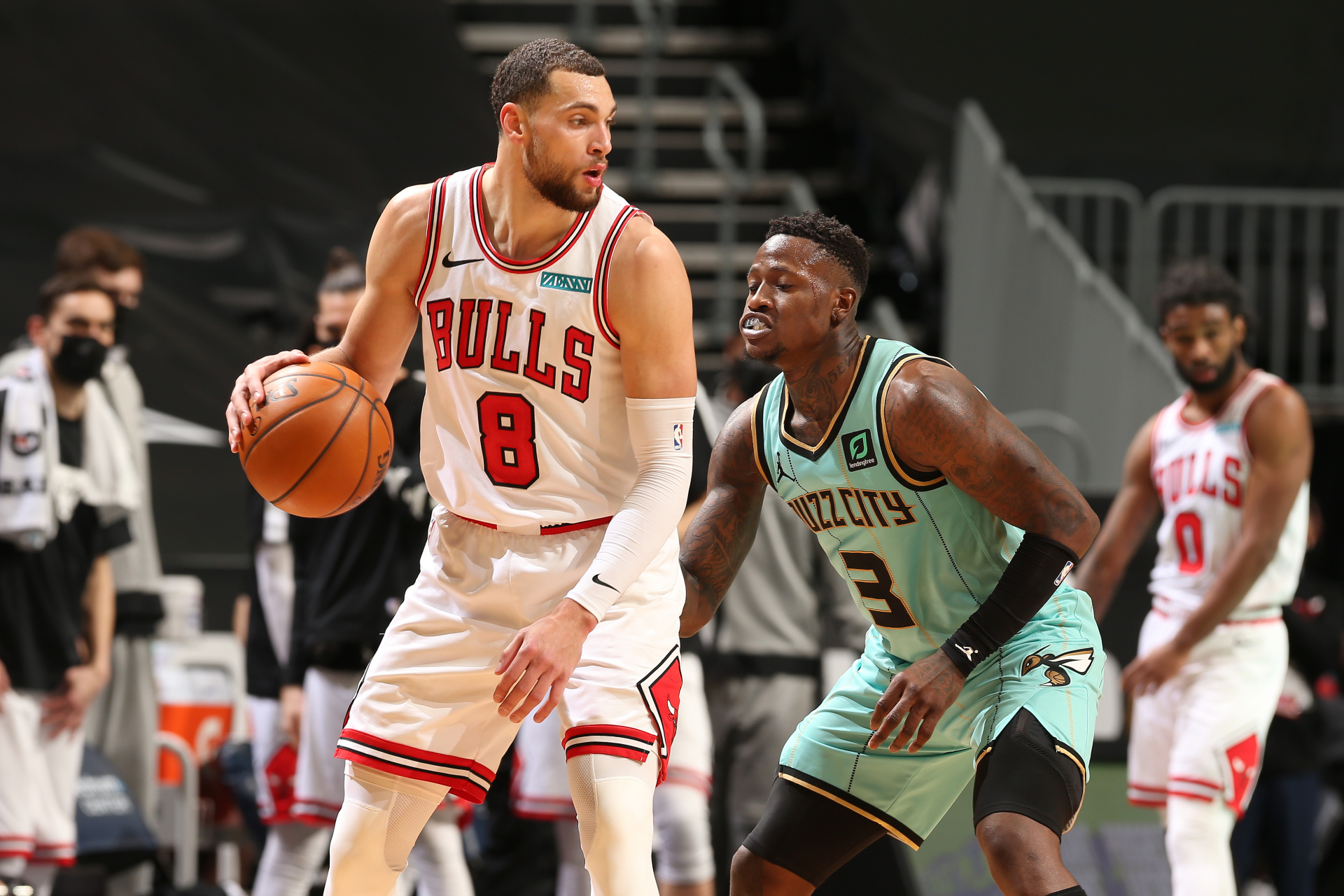 Tercera victoria en fila para los Bulls: 123-110 ante Charlotte como visitantes, para pasar a los Hornets en la tabla de posiciones. Zach LaVine anotó 25 puntos y Lauri Markkanen sumó 23, con tres triples cada uno. Gordon Hayward aportó 34 tantos para los locales, mientras que Devonte' Graham encestó 24 puntos y repartió 6 asistencias.
✈️ AEROLÍNEAS ZACH LAVINE ANUNCIAN SU DESPEGUE ✈️pic.twitter.com/wIHgLYFa6T

- NBA Latam (@NBALatam) January 23, 2021
LaMelo took it right at LaVine for the and-1 💪 pic.twitter.com/F5IOXtMInN

- NBA on ESPN (@ESPNNBA) January 23, 2021
Houston Rockets 103 - Detroit Pistons 102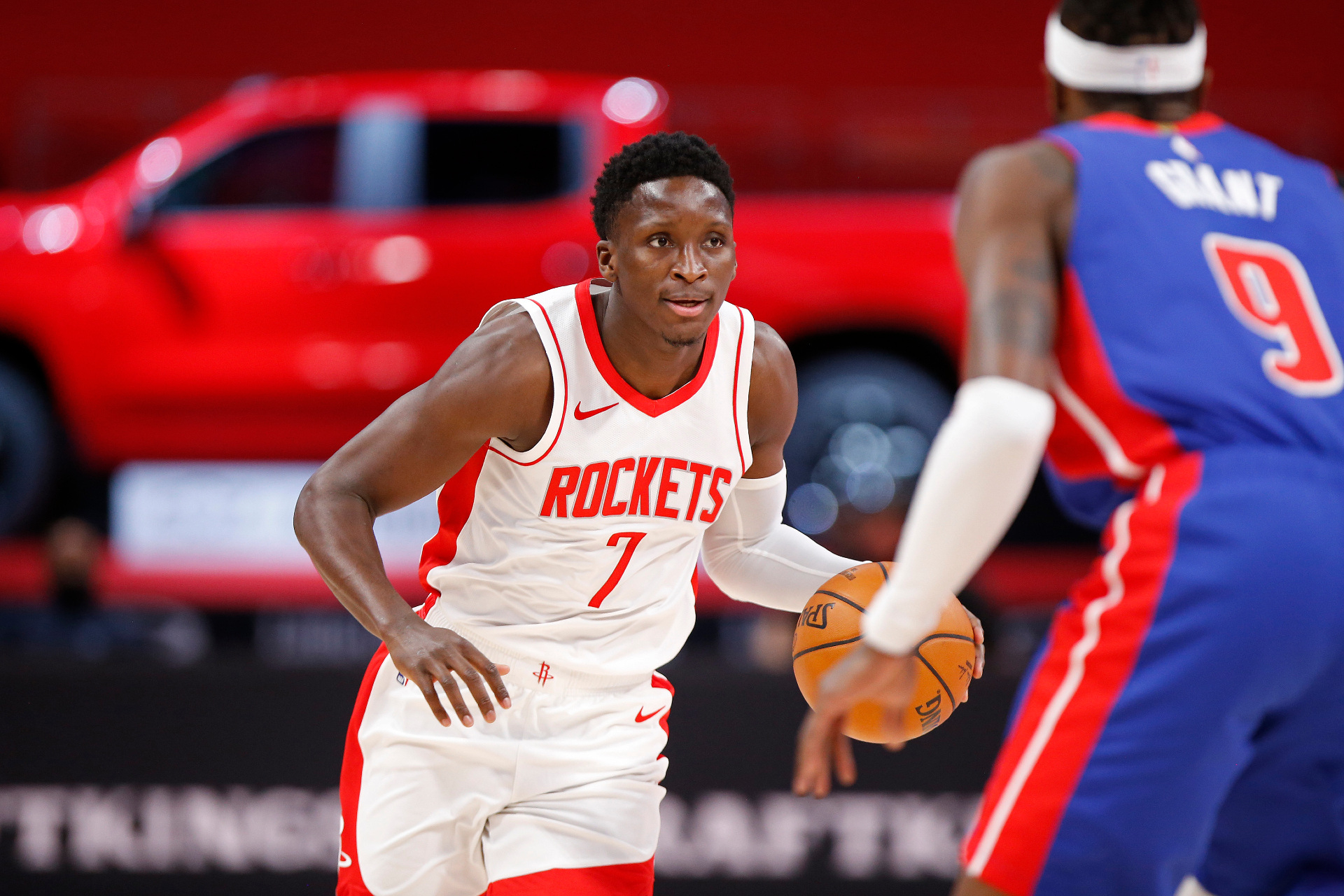 Sin John Wall y sin Christian Wood, Houston debió sufrir hasta el final por el empuje de Blake Griffin con un triple que le puso suspenso al partido, pero terminó ganándole por 103-102 a Detroit como visitante. 20 puntos para Eric Gordon, 15 para PJ Tucker y 14 para Sterling Brown en un equipo con siete jugadores en doble dígito de anotación. Jerami Grant volvió a quedar por encima de los 20 tantos para Detroit (21) y Wayne Ellington y Delon Wright convirtieron 18 cada uno.
On the attack! ⚡️ pic.twitter.com/UpBSv5VWbZ

- Houston Rockets (@HoustonRockets) January 23, 2021
January 23, 2021
Indiana Pacers 120 - Orlando Magic 118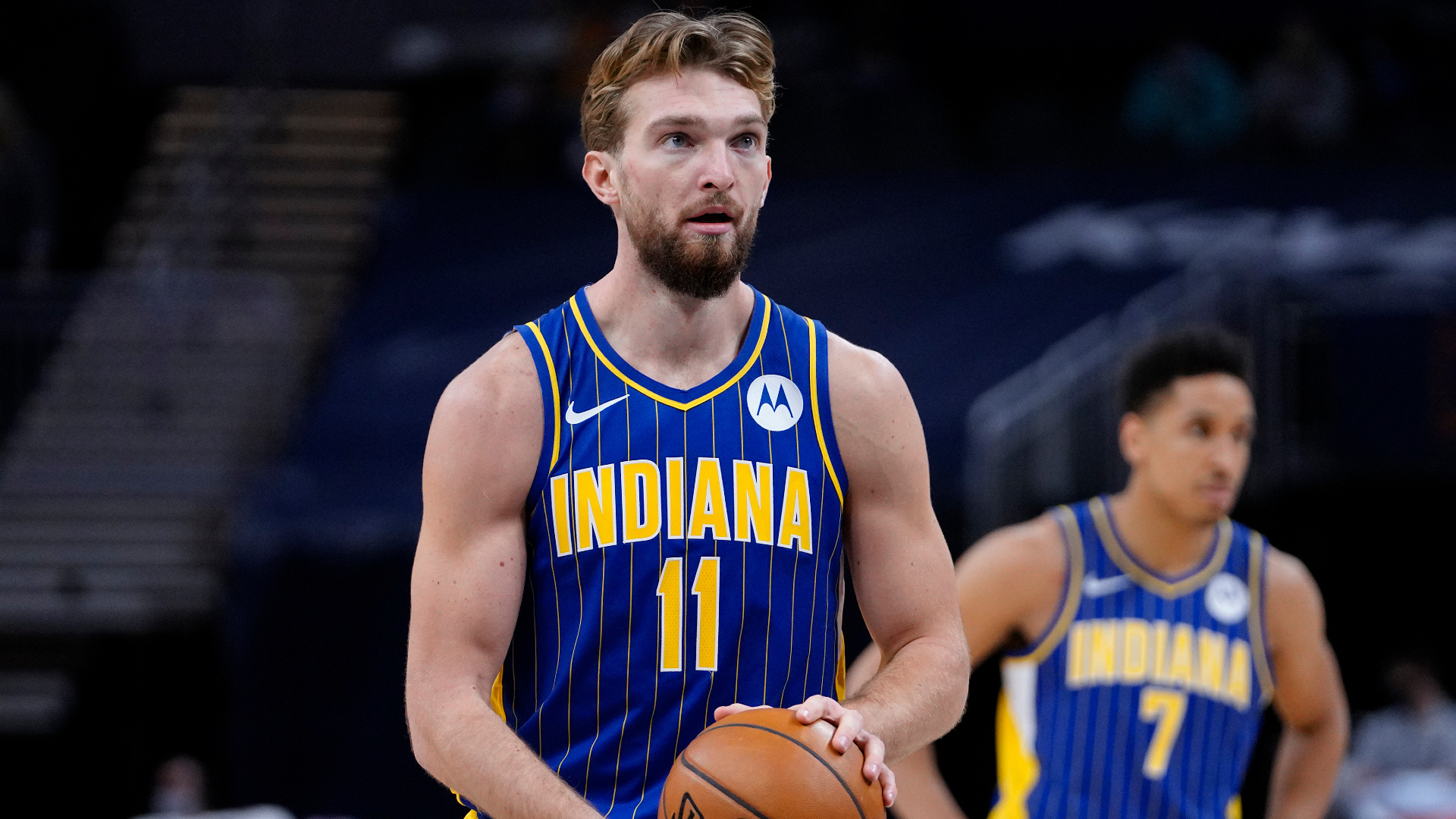 En tiempo suplementario, remontado una desventaja de tres puntos en el minuto final y ganando gracias a un triple de Malcolm Brogdon con 3,6 segundos por jugar, Indiana Pacers superó a Orlando Magic por 120-118. 23 tantos para Brogdon, 22 para el retornado Myles Turner, 22 para Jeremy Lamb desde el banco y otro doble-doble (18 puntos, 11 rebotes, 9 asistencias y 5 robos) para Domantas Sabonis. En el Magic, Evan Fournier convirtió 26 puntos y Nikola Vucevic aportó 24 tantos y 12 rebotes.
𝐂 🚫 𝐋 𝐄@The_ColeAnthony | #MagicTogether pic.twitter.com/RMPgTqmbYD

- Orlando Magic (@OrlandoMagic) January 23, 2021
ice-cold game winner@MalcolmBrogdon7 | #AlwaysGame pic.twitter.com/gzmGCQJGtj

- Indiana Pacers (@Pacers) January 23, 2021
Cleveland Cavaliers 125 - Brooklyn Nets 113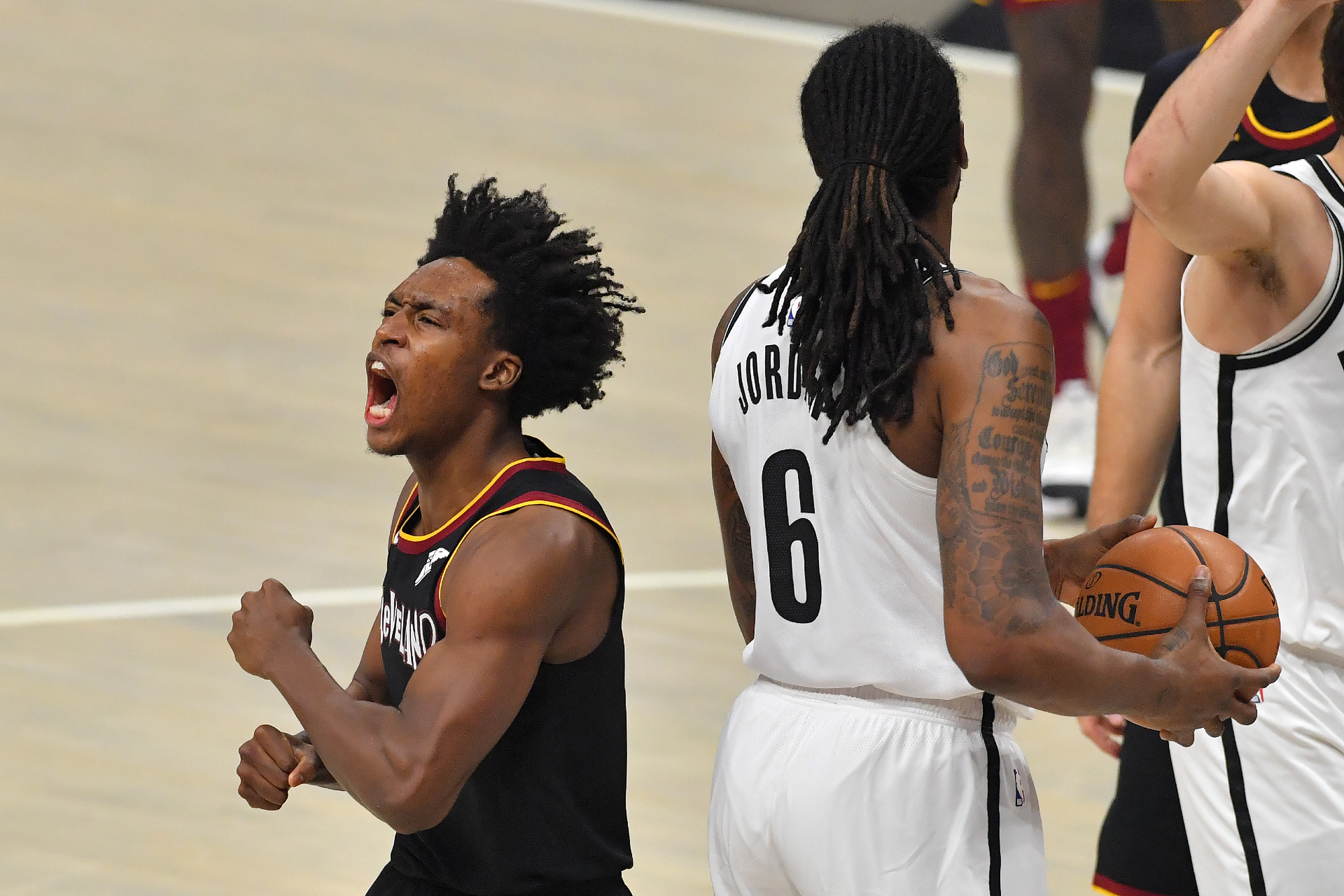 Cleveland volvió a dar la sorpresa ante Brooklyn Nets: los neoyorquinos continuaron en su mal nivel defensivo, extrañaron a Kevin Durant, que fue baja, y por más que Kyrie Irving haya anotado 38 puntos y que James Harden haya logrado un doble-doble de 19 tantos y 11 rebotes, perdieron por 125-113. 25 tantos de Collin Sexton, 19 puntos y 16 rebotes para Andre Drummond y 19 puntos de Jarrett Allen para Cleveland.
HARDEN ➡️ IRVING

🔥 SHOWTIME 🔥pic.twitter.com/nwF0aQ3SNt

- NBA Latam (@NBALatam) January 23, 2021
JARRETT ALLEN 🔨

Served a poster on his former team pic.twitter.com/R3iPma9CIE

- Bleacher Report (@BleacherReport) January 23, 2021
Philadelphia 76ers 122 - Boston Celtics 110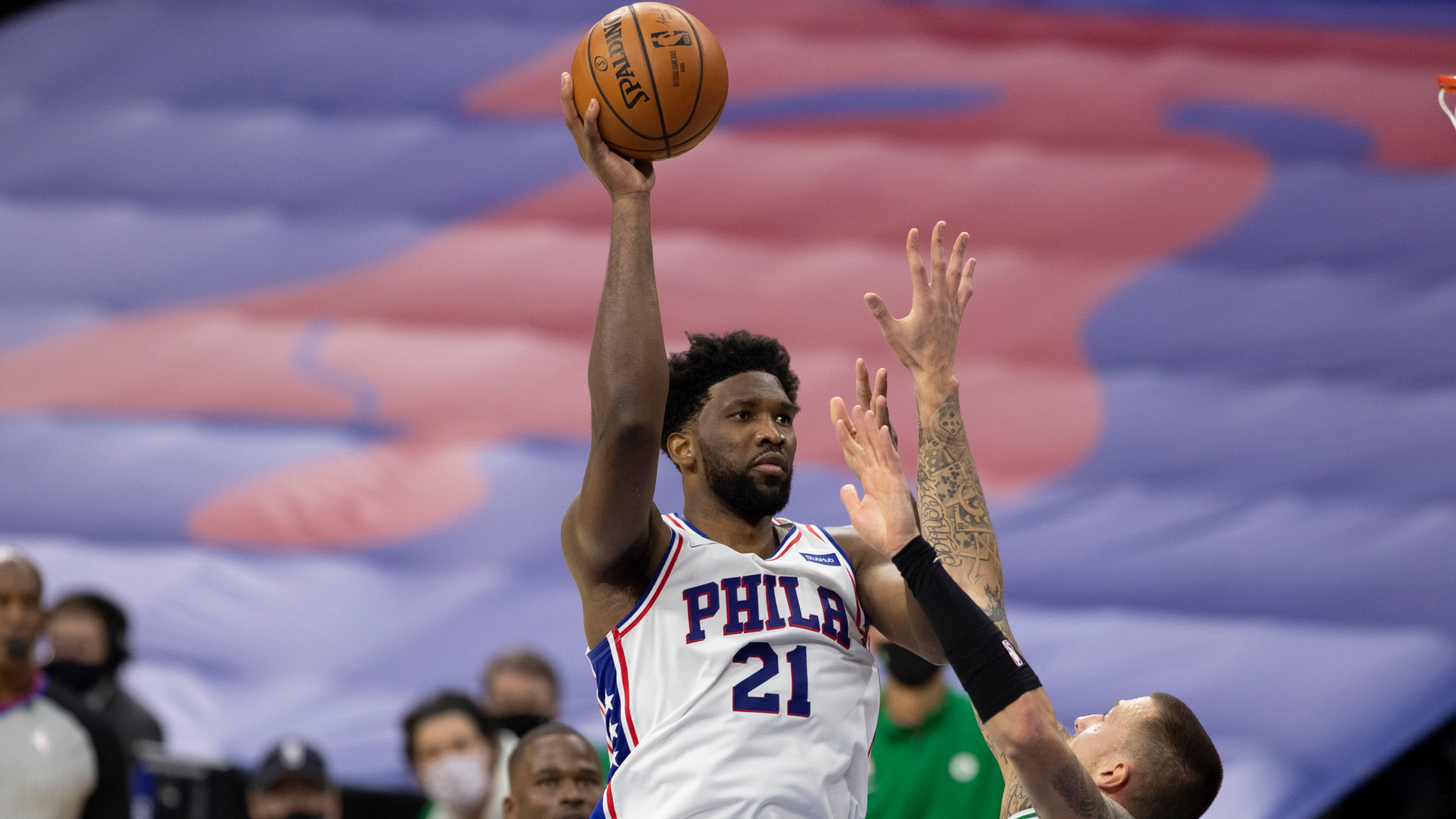 Joel Embiid continúa en modo MVP: 38 puntos, 11 rebotes y 3 asistencias con 11-15 en tiros de campo para ganarle a Boston Celtics por segunda vez en tres días. Además, 23 tantos de Tobias Harris y 15 de Ben Simmons, como también 15 puntos de Seth Curry en su regreso. Jaylen Brown igualó su mejor marca personal de anotación, llegando a 42 tantos con 5-8 en triples, pero eso, los 20 puntos de Marcus Smart y los 19 de Kemba Walker no fueron suficiente para un Boston sin Jayson Tatum.
😤 @JoelEmbiid x @BenSimmons25 😤 pic.twitter.com/2dgzLTVGhN

- Philadelphia 76ers (@sixers) January 23, 2021
La puntería de Jaylen Brown 🎯#BleedGreen pic.twitter.com/uQGSqUm3A8

- NBA Latam (@NBALatam) January 23, 2021
Toronto Raptors 101 - Miami Heat 81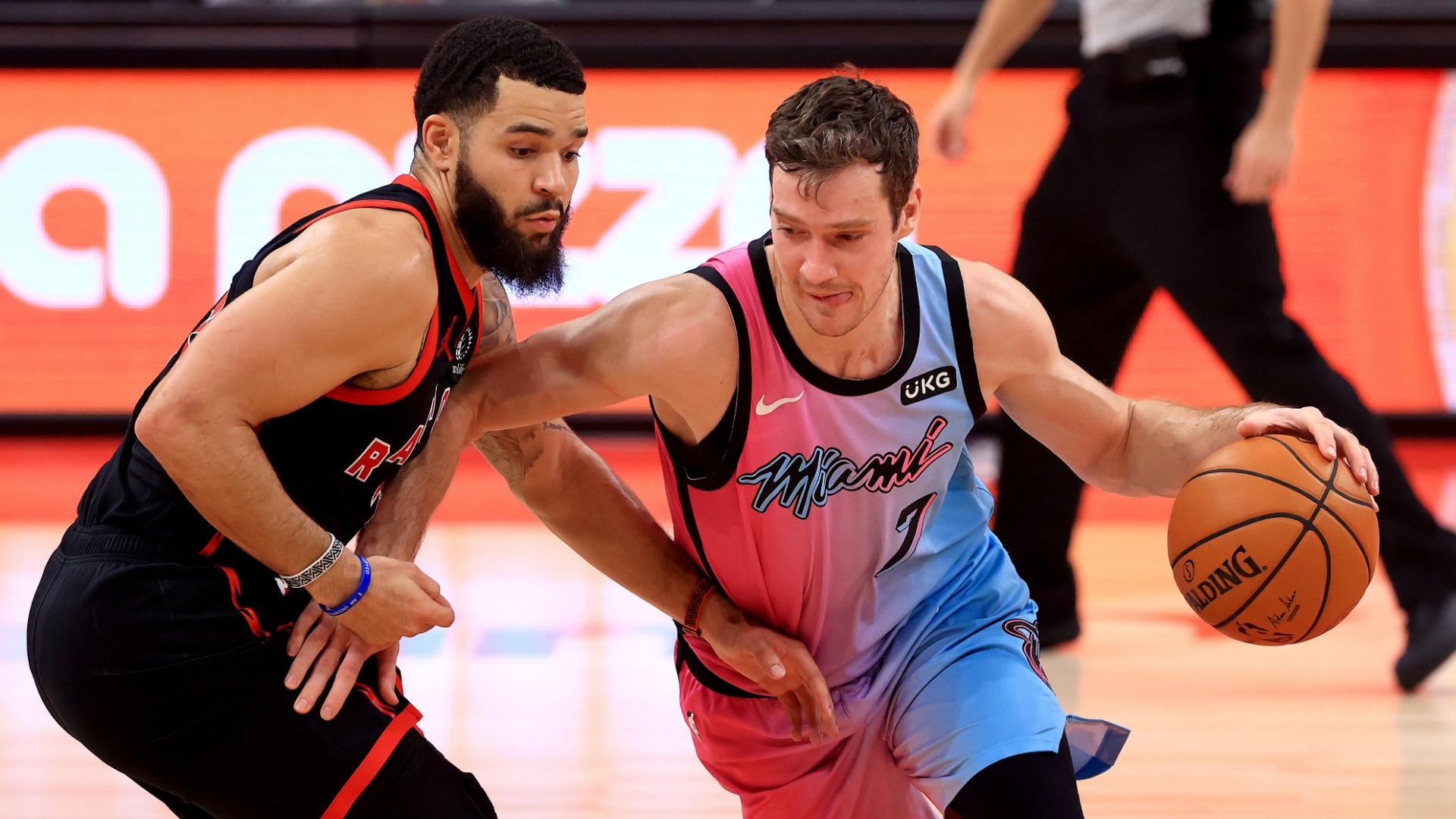 Volvió el Toronto de élite en defensa: dejó a Miami Heat en 81 puntos y le ganó por segunda vez consecutiva al equipo de Florida, sin la presencia de Kyle Lowry pero con 23 tantos de Norman Powell, 21 de OG Anunoby y 15 tantos y 14 rebotes de Pascal Siakam. Miami Heat, aún sin Jimmy Butler, sin Tyler Herro y sin Avery Bradley, tuvó 22 puntos de Kendrick Nunn en otra noche encendida y 14 tantos y 8 rebotes de Bam Adebayo.
Take it away, Jacko pic.twitter.com/fJvM3WKUIB

- Toronto Raptors (@Raptors) January 23, 2021
Canada's finest taking matters into his own hands pic.twitter.com/7IELAe5ivZ

- Miami HEAT (@MiamiHEAT) January 23, 2021
Atlanta Hawks 116 - Minnesota Timberwolves 98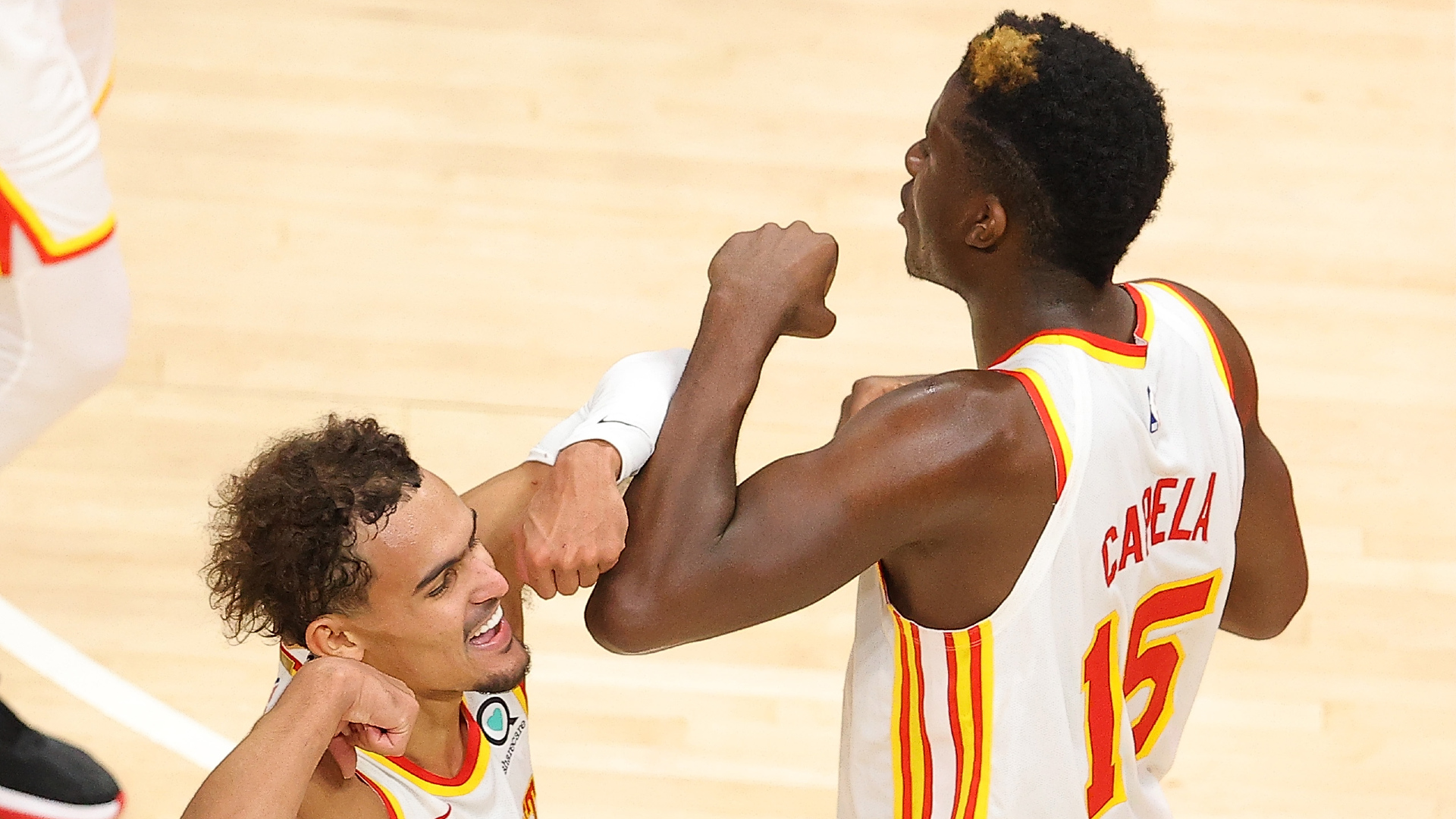 Ni el regreso de Ricky Rubio (4 puntos, 4 rebotes, 5 asistencias y 3 robos en 15 minutos con 2-6 en tiros de campo) mejoró a Minnesota Timberwolves, que sin Karl-Anthony Towns y sin Juancho Hernangómez cayó por 116-98 como local contra Atlanta Hawks con Trae Young en un nivel de tiro soberbio (8-12 en triples para 43 puntos en 31 minutos) y Clint Capela como ancla defensiva (13 puntos, 19 rebotes y 10 tapones).
the name's 𝐓𝐫𝐢𝐜𝐤𝐲 𝐑𝐢𝐜𝐤𝐲. pic.twitter.com/LFVaYjXv4C

- Minnesota Timberwolves (@Timberwolves) January 23, 2021
Clint's location tonight: at the rim ‼️ pic.twitter.com/ATd6oHdol8

- Atlanta Hawks (@ATLHawks) January 23, 2021
Dallas Mavericks 122 - San Antonio Spurs 117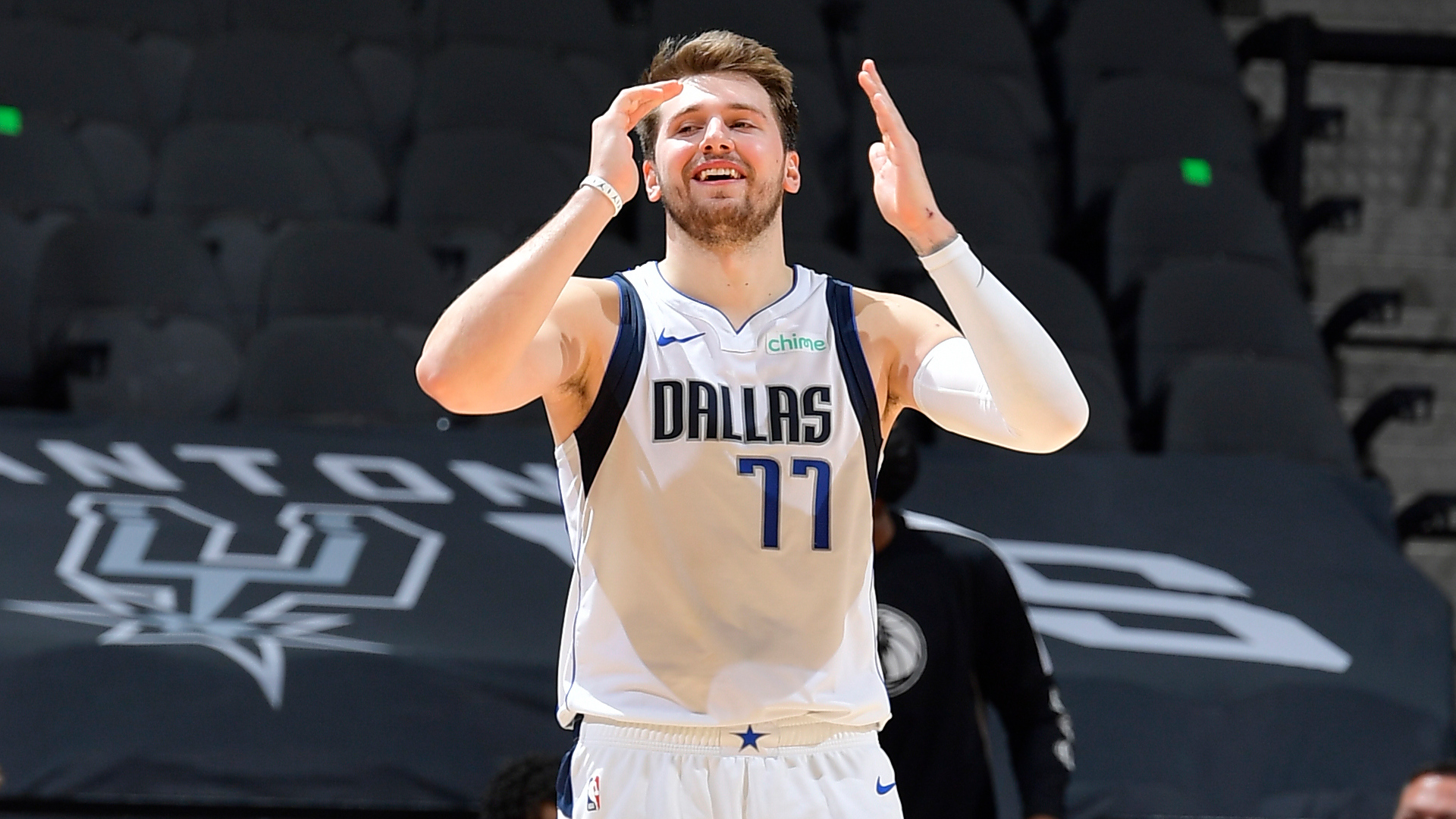 El duelo texano entre Spurs y Mavericks en San Antonio fue para los visitantes. Luka Doncic estuvo espectacular en el primer cuarto y, aunque quedó a un rebote del triple-doble, con 36 puntos y 11 asistencias lideró la victoria de su equipo. Kristaps Porzingis y Tim Hardaway Jr. acompañaron con 21 puntos cada uno. San Antonio tuvo 29 tantos de DeMar DeRozan y 26 puntos y 9 rebotes de LaMarcus Aldridge, que metió 4 triples en 7 intentos. Dejounte Murray salió lesionado al primer minuto de juego.
Luka Magic con un primer cuarto mágico. 🎩🏀

19 PTS, 5 REB, 6 AST.#SóloenNBA pic.twitter.com/zbRx1JVKlB

- NBA MÉXICO (@NBAMEX) January 23, 2021
Four triples and counting for LA 👌#GoSpursGo pic.twitter.com/rftnOpAx6L

- San Antonio Spurs (@spurs) January 23, 2021
Denver Nuggets 130 - Phoenix Suns 126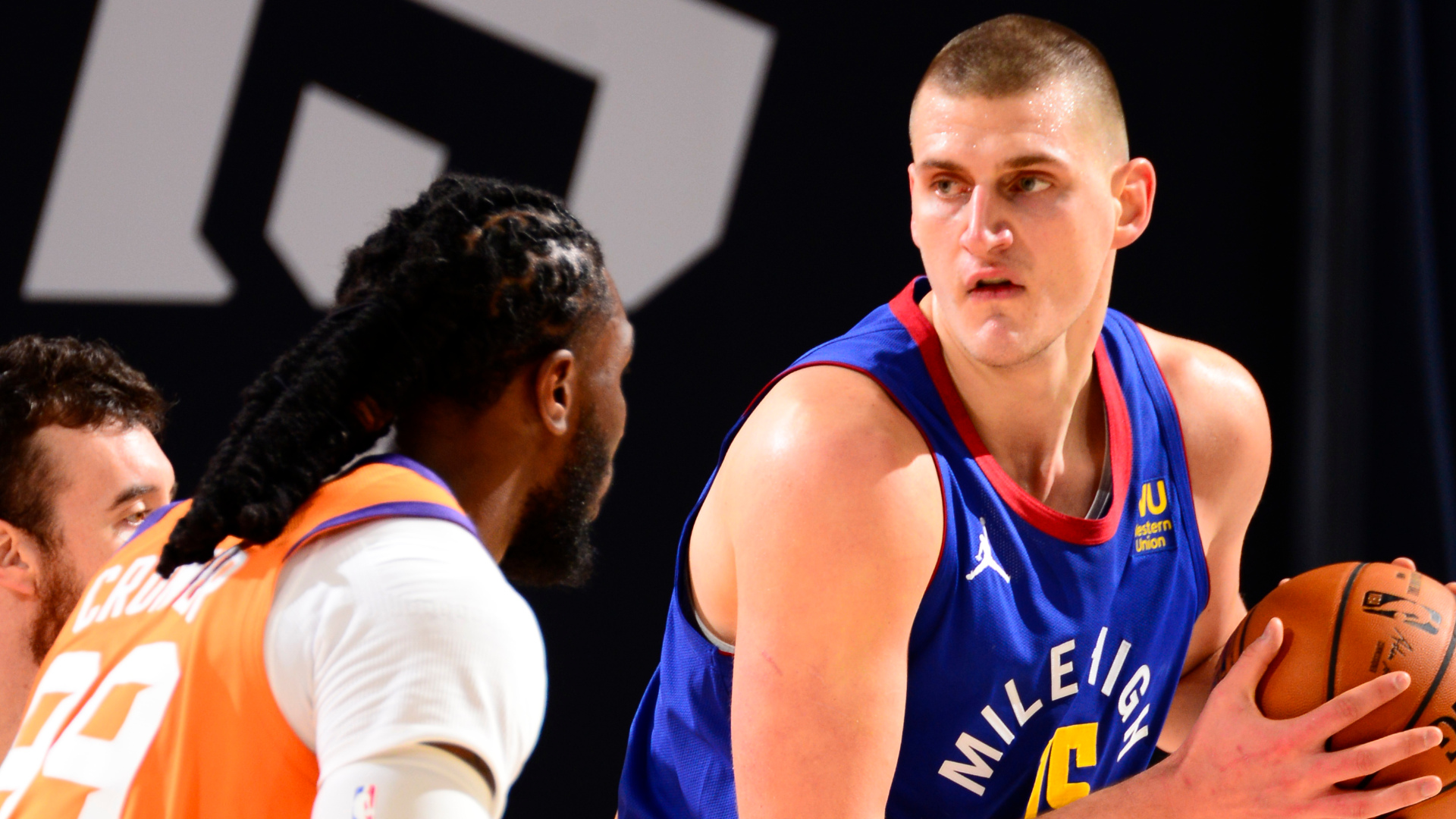 Le costó mucho a Denver Nuggets corregir su mala tarea inicial ante Phoenix Suns: tanto que necesitó ir a la prórroga para ganar un partido en el que llegó a estar perdiendo por 14 puntos. Nikola Jokic sumó 31 tantos, 10 rebotes y 8 asistencias y Monte Morris fue importante con 17 tantos desde la banca. Facundo Campazzo jugó 7 minutos, con un robo y una asistencia. Phoenix tuvo 31 puntos de Devin Booker, que salió lesionado en el tiempo suplementario, y doble-dobles de DeAndre Ayton (27 puntos y 13 rebotes) y Mikal Bridges (24 tantos y 10 rebotes con 6-8 en triples).
can't stop him pic.twitter.com/vMctL55zIc

- Phoenix Suns (@Suns) January 23, 2021
If you're open, @facucampazzo will find you! pic.twitter.com/bzWciaRiNz

- Denver Nuggets (@nuggets) January 23, 2021
LA Clippers 120 - Oklahoma City Thunder 106
Sexta victoria seguida para LA Clippers: la obtuvieron cómodamente ante OKC Thunder para volver a ser líderes del Oeste junto a Los Angeles Lakers con récord de 12-4. Kawhi Leonard anotó 31 puntos, Paul George sumó 29 y Serge Ibaka firmó un doble-doble de 17 tantos y 11 rebotes. Para Oklahoma, nuevamente sin Al Horford, Shai Gilgeous-Alexander anotó 30 puntos y Lu Dort sumó 19 tantos.
.@Yg_Trece swervin' and scorin'.@FoxSportsWest | #ClipperNation pic.twitter.com/JLyzx2XGXi

- LA Clippers (@LAClippers) January 23, 2021
Thunder 3️⃣-ball's picking up in Q2 @George_Hill3 | @shaiglalex #ThunderUp pic.twitter.com/4Xi0EOlqwU

- OKC THUNDER (@okcthunder) January 23, 2021
Sacramento Kings 103 - New York Knicks 94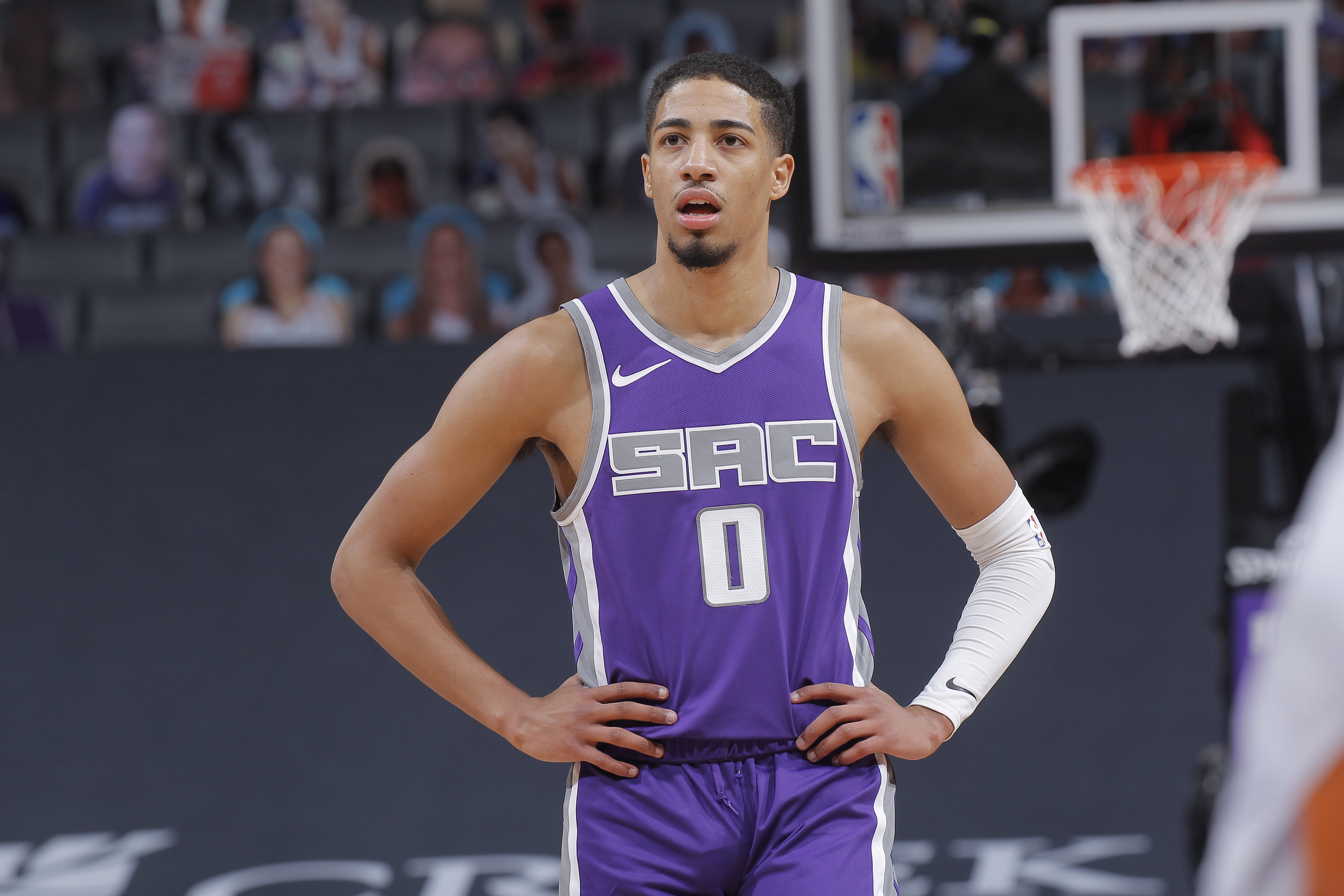 La racha de victorias de New York Knicks llegó a su fin este viernes en Sacramento: perdieron por 103-94 contra unos Kings muy superiores en la segunda mitad del partido. De'Aaron Fox sumó 22 puntos, Harrison Barnes anotó 21 y Tyrese Haliburton aportó 16 desde el banco. New York, que tiró 5-22 en triples, tuvo 26 puntos y 15 rebotes de Julius Randle y 21 tantos y 7 rebotes de RJ Barrett.
Won't show up in the stat sheet, but what it's all about 🔒 pic.twitter.com/Y8mAdMymbG

- NEW YORK KNICKS (@nyknicks) January 23, 2021
.@GRIII with the perfectly timed, absolutely intentional alley-oop to @Chimezie_Metu!

🐥 Clean Up the Glass presented by @quickquack pic.twitter.com/OGNSfwXSv3

- Sacramento Kings (@SacramentoKings) January 23, 2021
Las opiniones aquí expresadas no reflejan necesariamente aquellas de la NBA o sus organizaciones.