Comienzo de semana muy movido en la NBA con la disputa de nada menos que 11 partidos, entre los que destacaron los Knicks-Suns, Kings-Mavericks, Timberwolves-Jazz y Wizards-Spurs, entre otros. A continuación repasamos sus mejores momentos con highlights, estadísticas, resúmenes y más.
La temporada 2020-2021 está aquí, el NBA League Pass es tu lugar para mirar la acción, y ahora lo puedes hacer gratis por aquí. 7 días de prueba sin cargo. Partidos en vivo y on demand. La oportunidad de mirar todo en tu dispositivo favorito.
Detroit Pistons 100 - Atlanta Hawks 86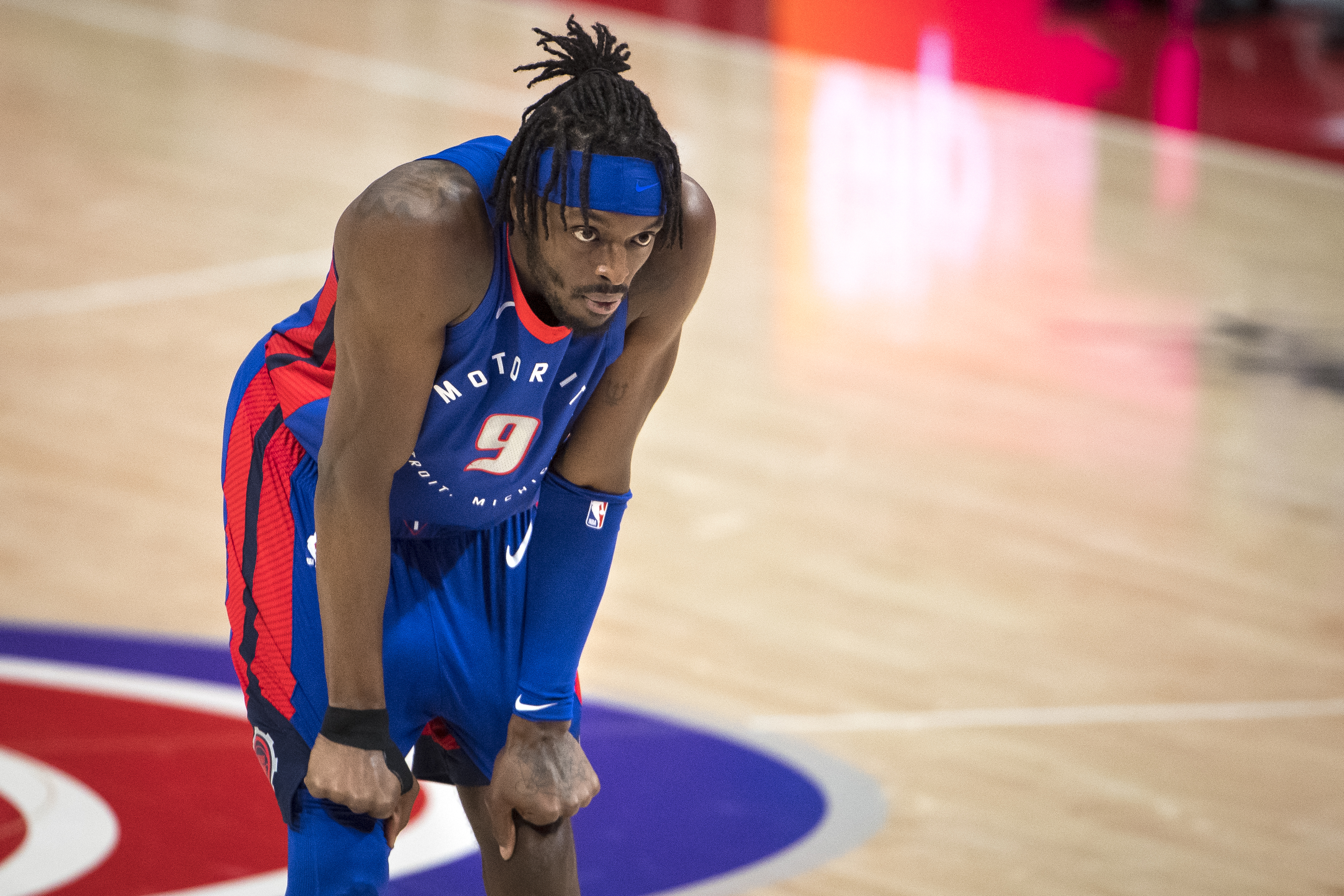 Los Hawks venían superando con muchísima prestancia la baja de Trae Young, ganando los últimos cinco partidos sin el base. Bueno... este lunes se terminó la tendencia. Muy floja producción de Atlanta ante Detroit, cayendo por 100-86. Jerami Grant y Frank Jackson lideraron al ganador con 18 puntos. En la visita hubo 17 tantos de Bogdan Bogdanovic.
Kris Dunn Defense is back. pic.twitter.com/36sY1hmDkT

- John Schuhmann (@johnschuhmann) April 26, 2021
CAUTION: Watch your head! ⚠️ #DetroitUp | @JeramiGrant pic.twitter.com/dWCDlb8ggh

- Detroit Pistons (@DetroitPistons) April 26, 2021
Orlando Magic 103 - Los Angeles Lakers 114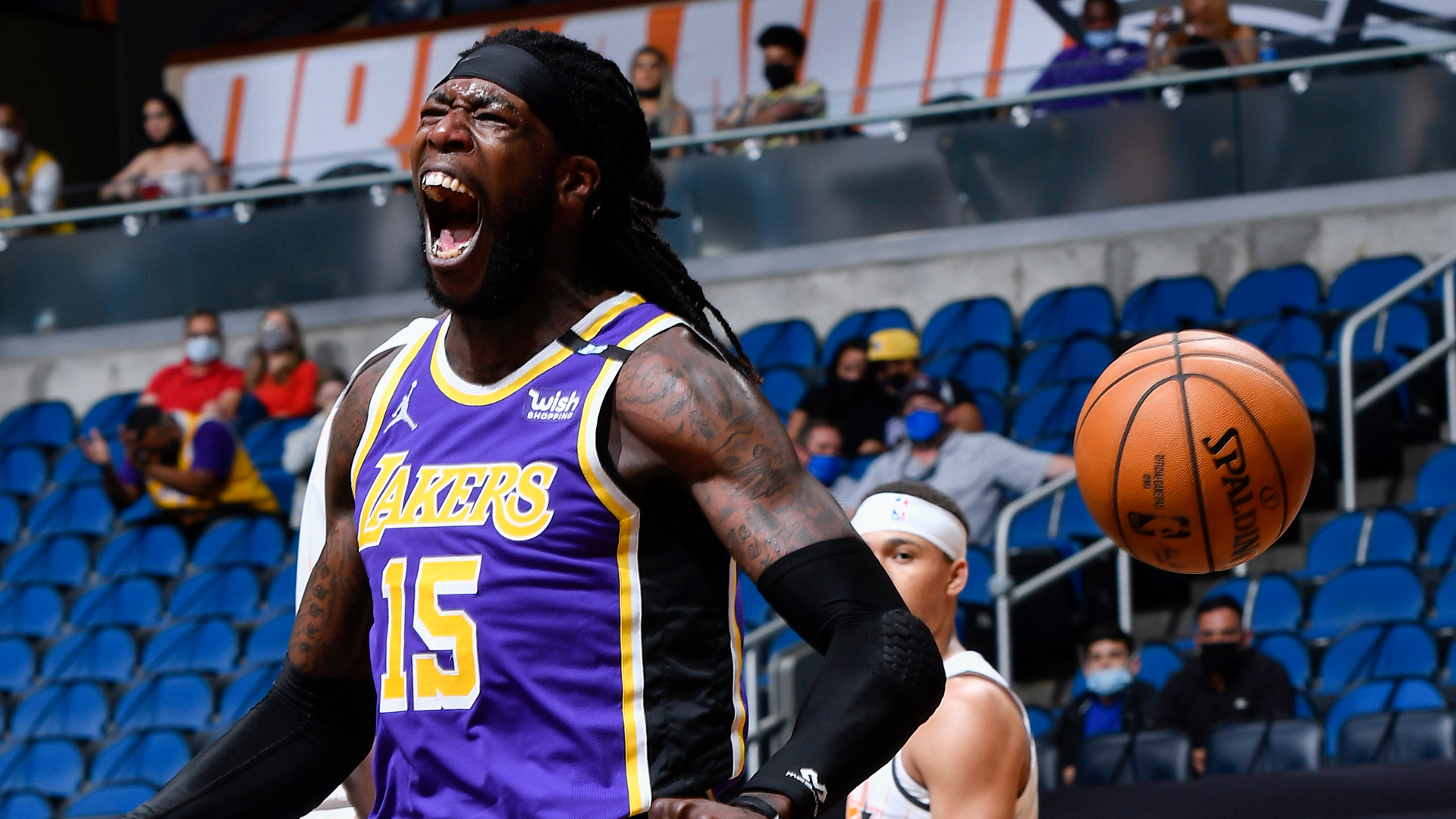 𝙋𝙐𝙏 '𝙀𝙈 𝙊𝙉 𝘼 𝙋𝙊𝙎𝙏𝙀𝙍, 𝘽𝙄𝙂 𝘾𝙃𝙐𝙈@chuma_okeke | #MagicTogether pic.twitter.com/Js1wK5wB3P

- Orlando Magic (@OrlandoMagic) April 26, 2021
From Detroit to LA: The KCP-Dre Connection is in effect pic.twitter.com/h3qa3G6bj6

- Los Angeles Lakers (@Lakers) April 26, 2021
Philadelphia 76ers 121 - Oklahoma City Thunder 90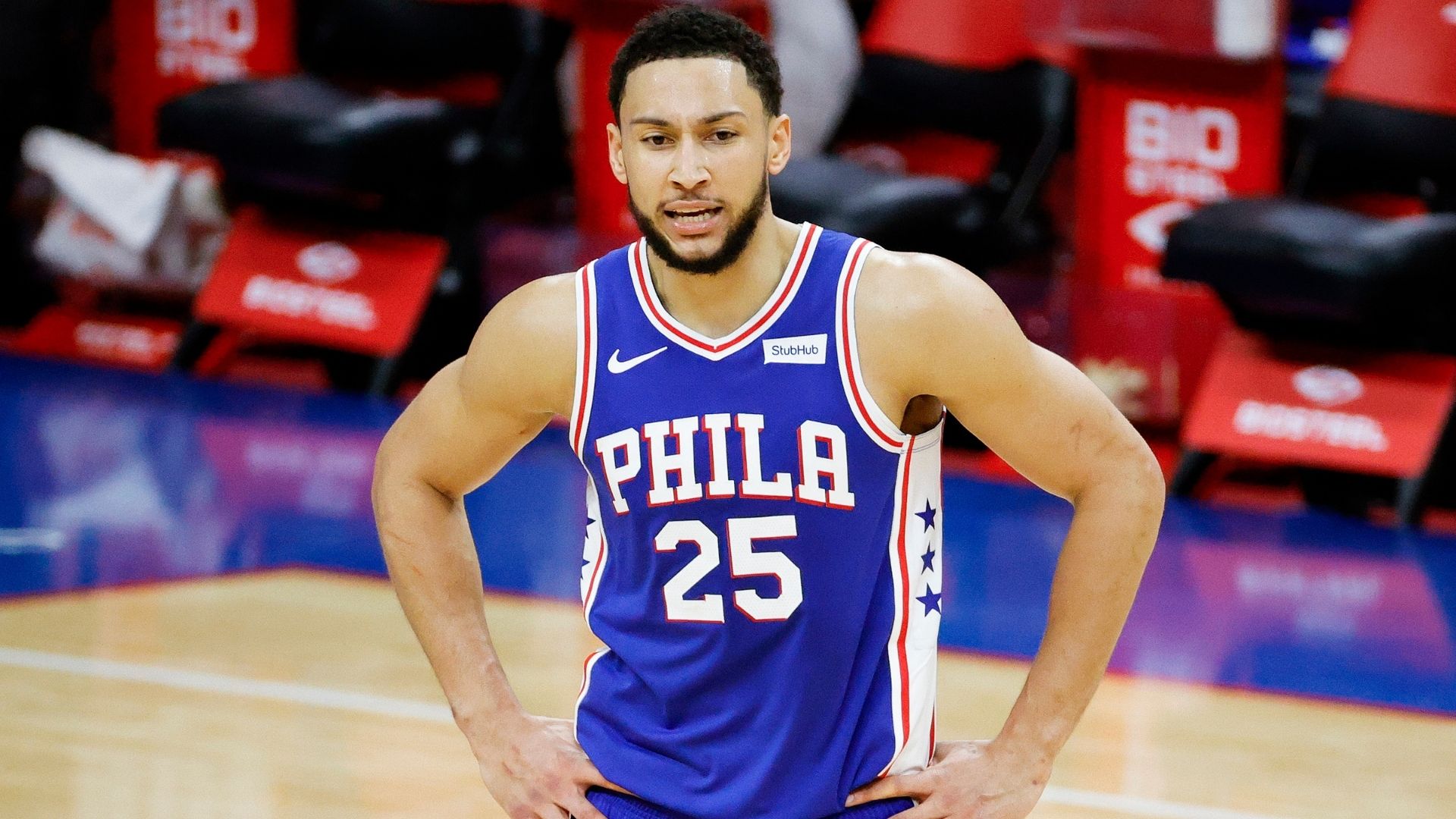 Los Sixers recuperaron a su cuadro titular y no tuvieron ningún problema para vencer al Thunder por 121-90, con sus cinco iniciales recibiendo un importante descanso y jugando menos de 25 minutos. Joel Embiid lideró al ganador con 21 tantos. En OKC el mejor fue Ty Jerome con 22 puntos.
Nice to see this connection again.@BenSimmons25 x @JoelEmbiid pic.twitter.com/qyzwSsE4nd

- Philadelphia 76ers (@sixers) April 26, 2021
7-footer to 7-footer!@aleksejpokusevs ➡️ #MosesBrown pic.twitter.com/QwtMVz0QVm

- OKC THUNDER (@okcthunder) April 26, 2021
Washington Wizards 143 - San Antonio Spurs 146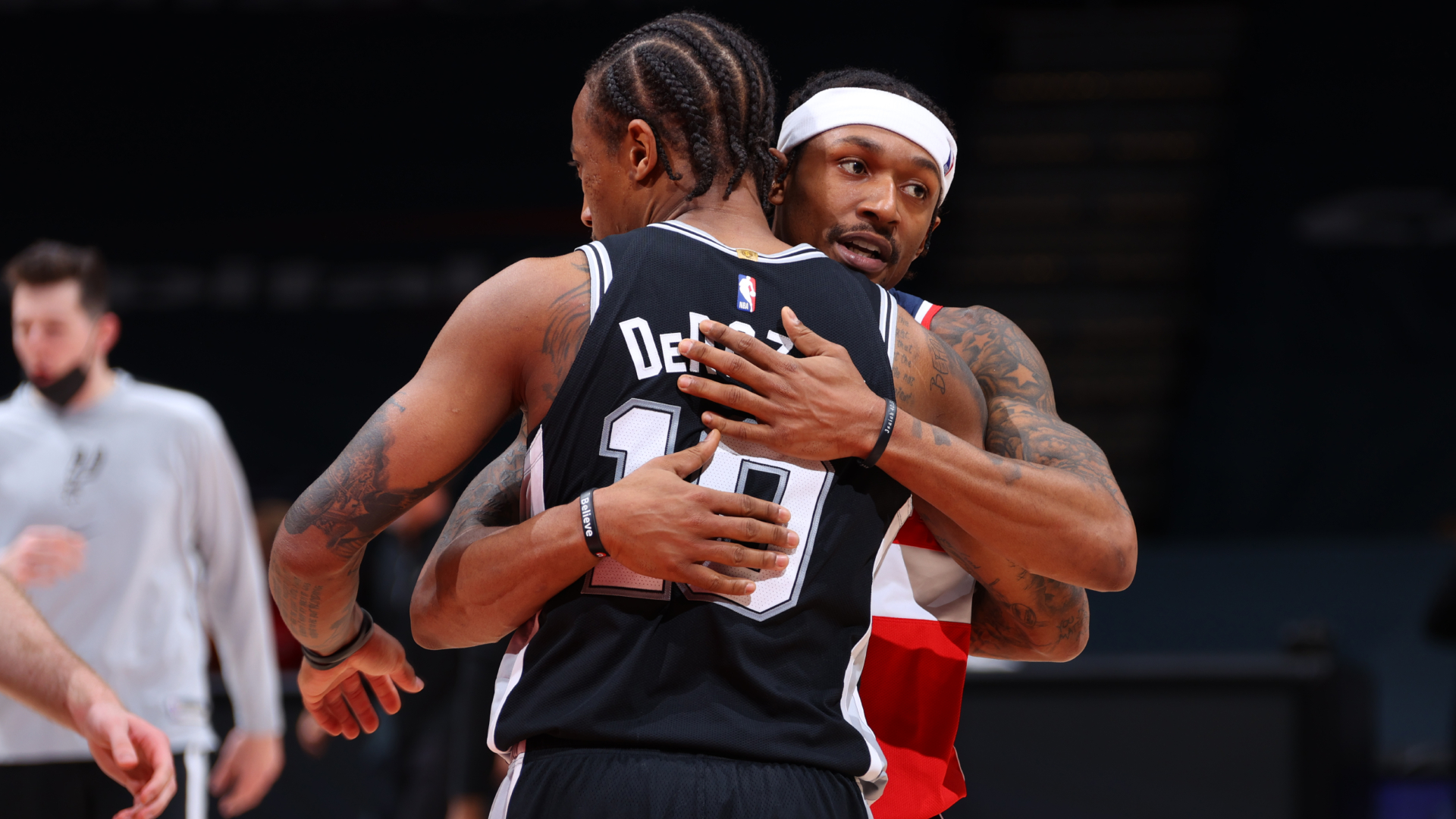 Enorme victoria de San Antonio en Washington por 146-143 en tiempo suplementario. El partido será recordado por un tremendo duelo anotador entre DeMar DeRozan (37 puntos y 10 asistencias) y Bradley Beal (45 puntos), quienes no solo brillaron, sino que además consiguieron varios tiros claves en el clutch. Al final, los Spurs pudieron salir victoriosos de ese memorable cara a cara.
ICE IN THE VEINS 🥶🧊❄️ pic.twitter.com/kD50DP8wtT

- San Antonio Spurs (@spurs) April 27, 2021
Bradley Beal drives in and forces OT in DC! #LeaguePassAlert@spurs 133@WashWizards 133

➡️: https://t.co/QYhIeWqSiu pic.twitter.com/9lgvGknhRO

- NBA (@NBA) April 27, 2021
New York Knicks 110 - Phoenix Suns 118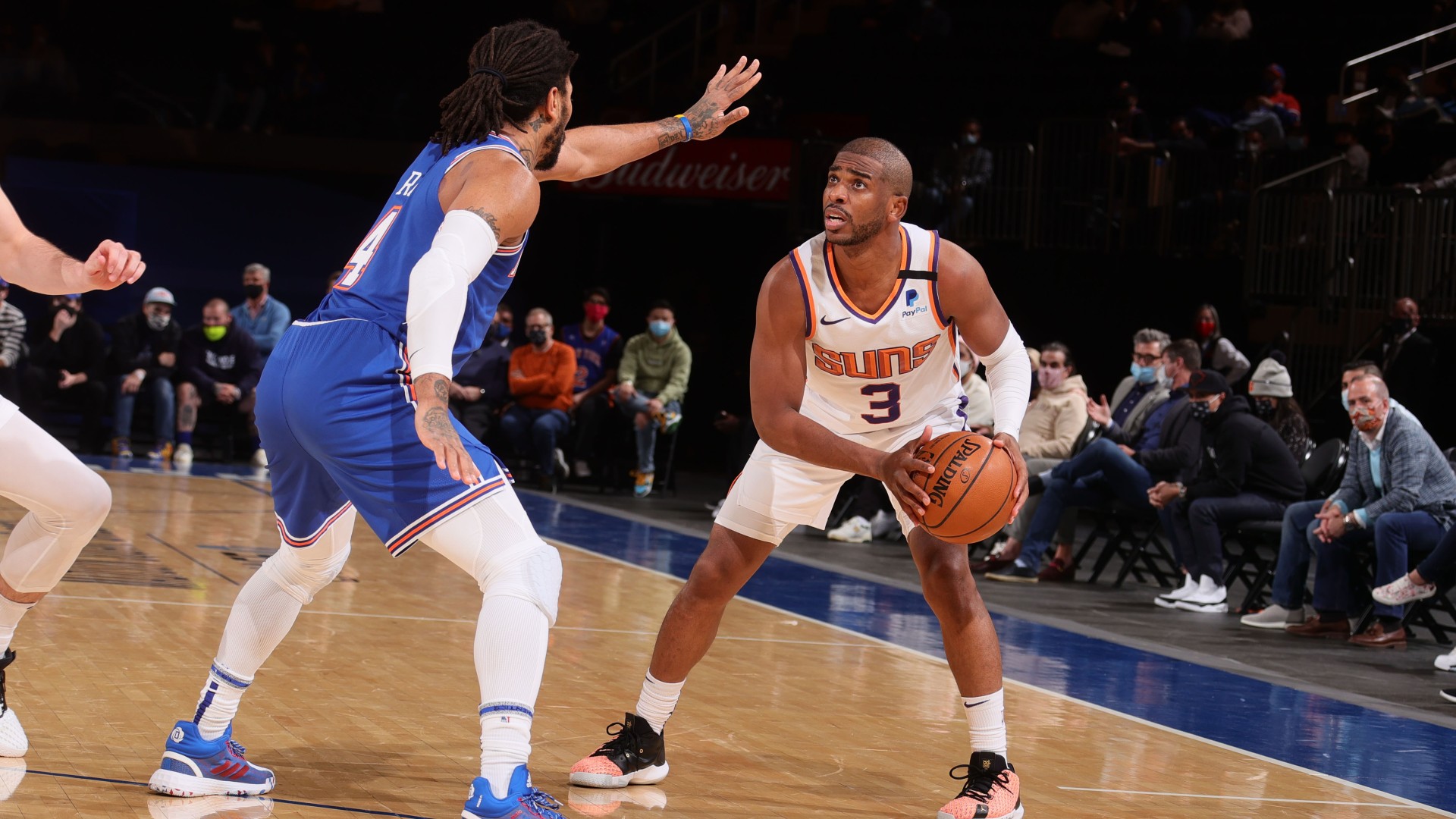 EP with eyes in the back of his head! pic.twitter.com/IvtSLZqify

- NEW YORK KNICKS (@nyknicks) April 26, 2021
Chris Paul comes from behind for the swat on NBA TV!

📱💻: https://t.co/VexAprpikW pic.twitter.com/Kxnz73E0wQ

- NBA (@NBA) April 26, 2021
Toronto Raptors 112 - Cleveland Cavaliers 96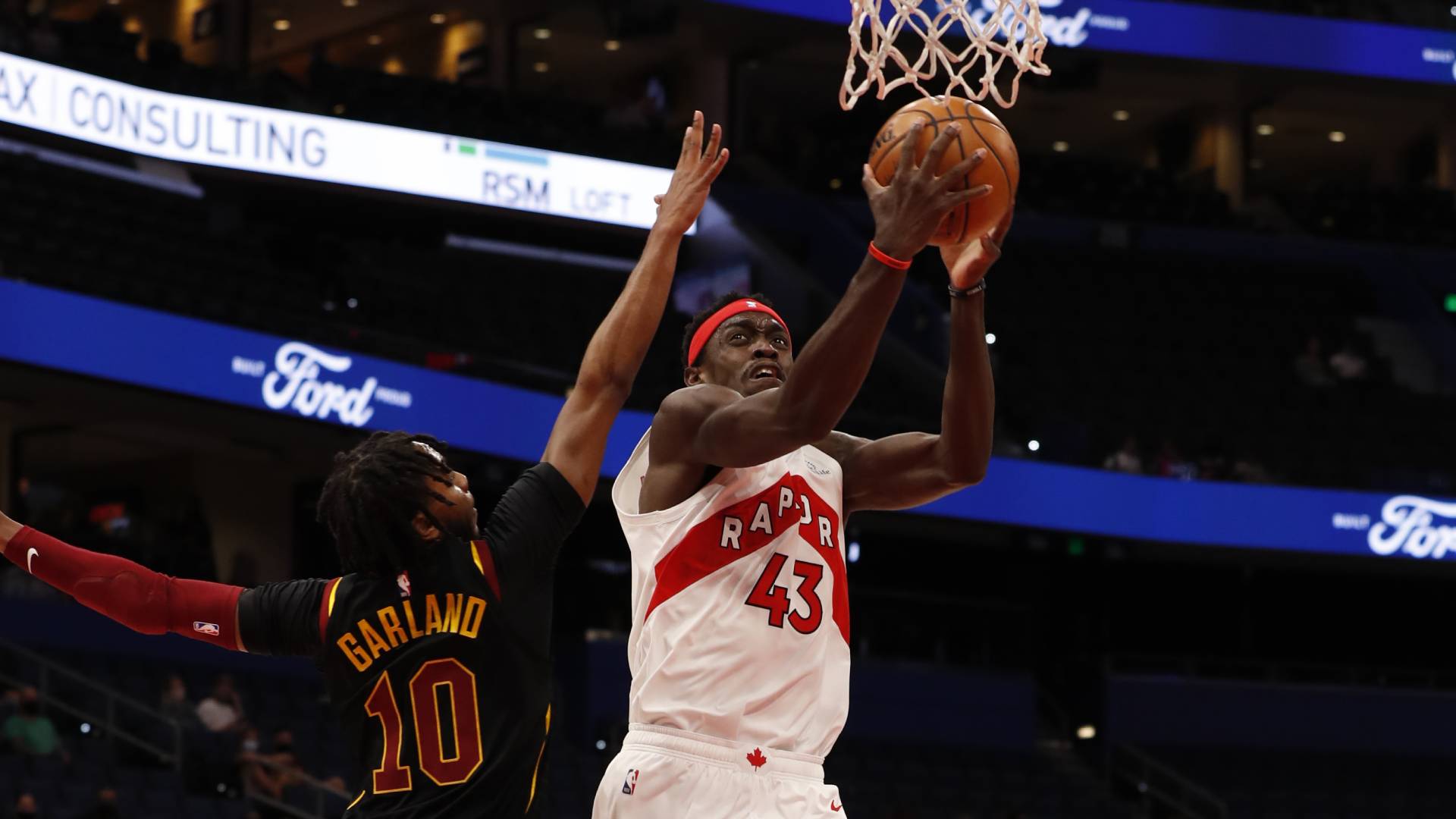 Cómoda victoria de Toronto para seguir en la lucha por el décimo puesto del Este. Fue por 112-96 sobre los Cavaliers, con 25 tantos de Pascal Siakam y 20 de OG Anunoby. El mejor de Cleveland fue el novato Isaac Okoro con 20 puntos.
N(ice) start! 🥶

📺 #CavsRaptors on @BallySportsCLE pic.twitter.com/VeMBliAYhh

- Cleveland Cavaliers (@cavs) April 26, 2021
Just cut to the rim, @Klow7 will find you pic.twitter.com/1zsxXowRMH

- Toronto Raptors (@Raptors) April 27, 2021
Miami Heat 102 - Chicago Bulls 110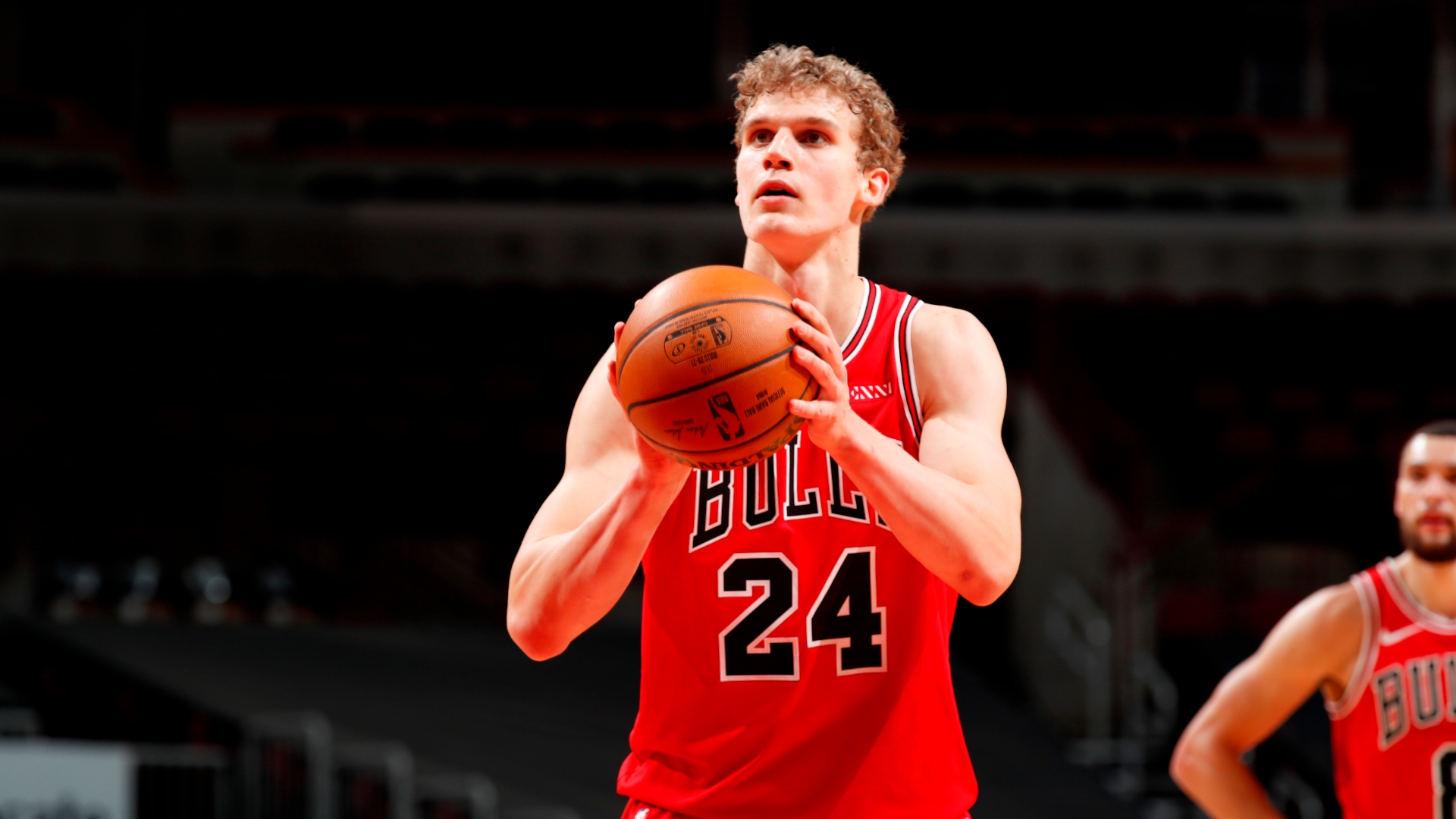 Otro que sumó una victoria fundamental para seguir en la pelea por el Play-In fue Chicago, aprovechando la derrota de Washington con un triunfazo ante Miami por 110-102, gracias a un último parcial de 34-20 en su favor. Nikola Vucevic (24 puntos y 11 rebotes) y Daniel Theis (23 puntos y 12 rebotes), figuras de la victoria. No alcanzaron las 33 unidades y 8 rebotes de Jimmy Butler.
GIMME THE HOT SAUCE, LAURI!@NBCSChicago | @MarkkanenLauri pic.twitter.com/22xHbVqeMx

- Chicago Bulls (@chicagobulls) April 27, 2021
#JIMVP giving it everything rn 😤 pic.twitter.com/lmItcAoriY

- Miami HEAT (@MiamiHEAT) April 27, 2021
Minnesota Timberwolves 105 - Utah Jazz 104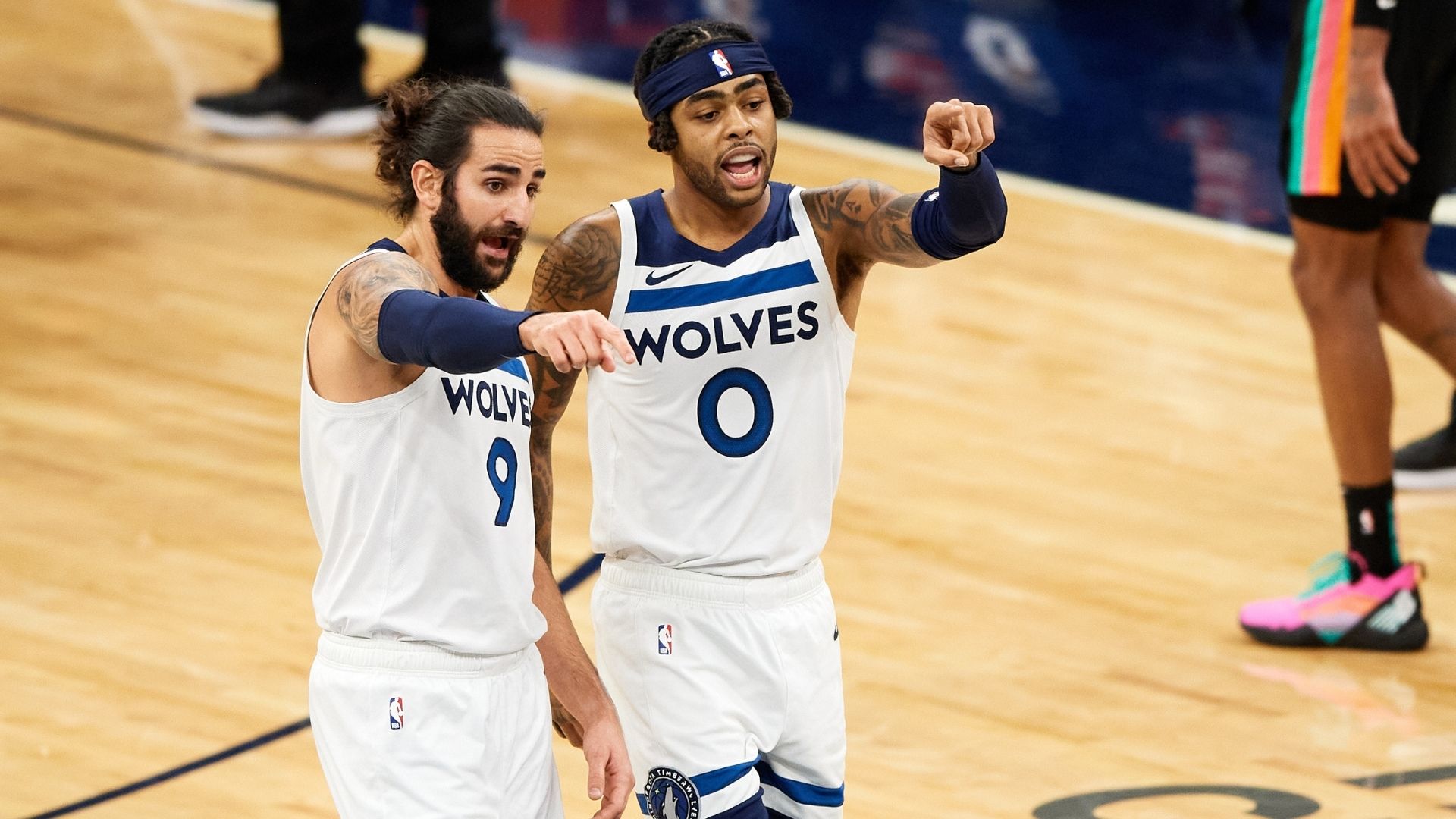 Los Timberwolves lo hicieron de nuevo. Vencieron por tercera ocasión en la 2020-2021 al Utah Jazz, esta vez por 105-104 gracias a un doble ganador de D'Angelo Russell. Se apretan las posiciones en lo más alto del Oeste, con Phoenix quedando a un partido de Utah. Russell lideró al ganador con 27 puntos y 12 asistencias, seguido por los 21 y 11 rebotes de Karl-Anthony Towns. Mike Conley fue el mejor del Jazz con 26.
New Orleans Pelicans 120 - LA Clippers 103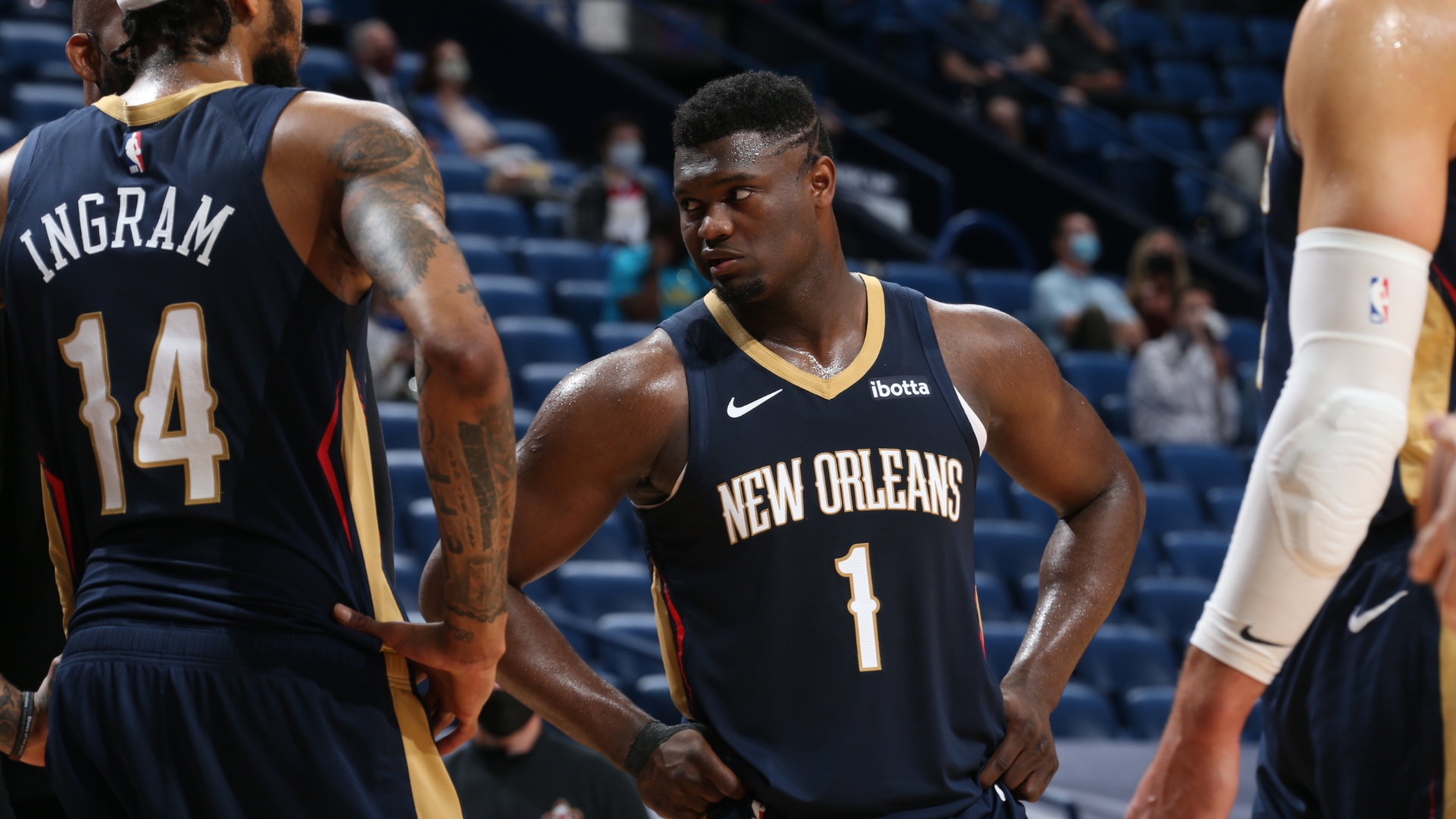 Buen triunfo de los Pelicans ante los Clippers por 120-103 para mantener alguna esperanza de clasificación al Play-In. Zion Williamson fue la figura de la noche con 23 puntos, mientras que en los angelinos (sin Kawhi Leonard) aparecieron 17 de Terance Mann. ¿Paul George? Solo 9 puntos y 3-11 de cancha.
Zo sets it up 💯 pic.twitter.com/zrVusw7M9F

- New Orleans Pelicans (@PelicansNBA) April 27, 2021
In case you didn't know already, Zion can MOVE 😳@PelicansNBA | #WontBowDown pic.twitter.com/XlWAV7iUmg

- Bally Sports New Orleans (@BallySportsNO) April 27, 2021
Denver Nuggets 120 - Memphis Grizzlies 96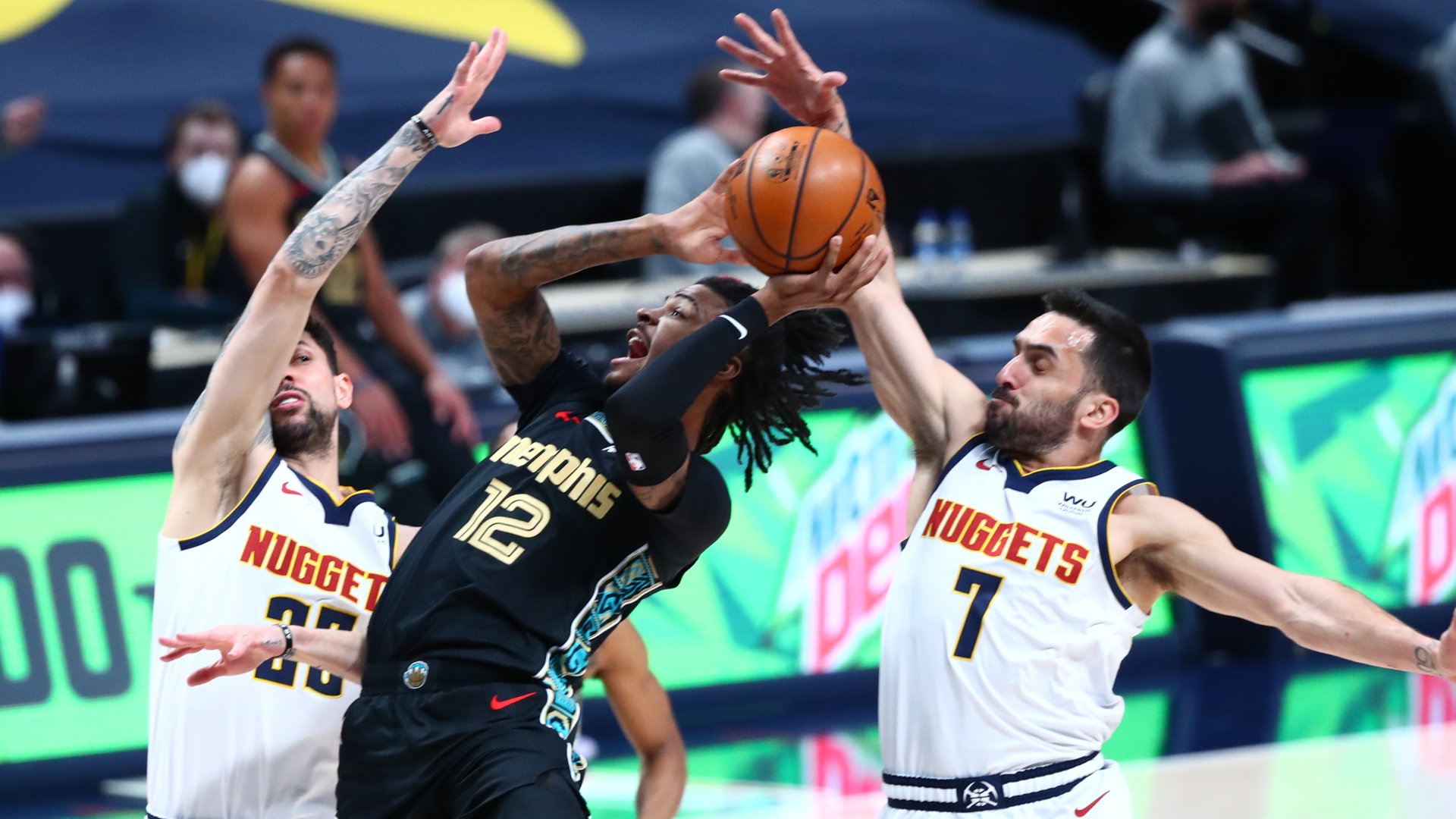 Defense ➡️ offense

Courtesy of Nikola Jokić, aka Joker, aka MVP pic.twitter.com/hcd7vJeCQA

- Denver Nuggets (@nuggets) April 27, 2021
FACU EN ESTADO PURO

😉 El bandido es más rápido que todos 😉 pic.twitter.com/z6zybaWUoW

- TeamFacu (@TeamFacu7) April 27, 2021
Sacramento Kings 113 - Dallas Mavericks 106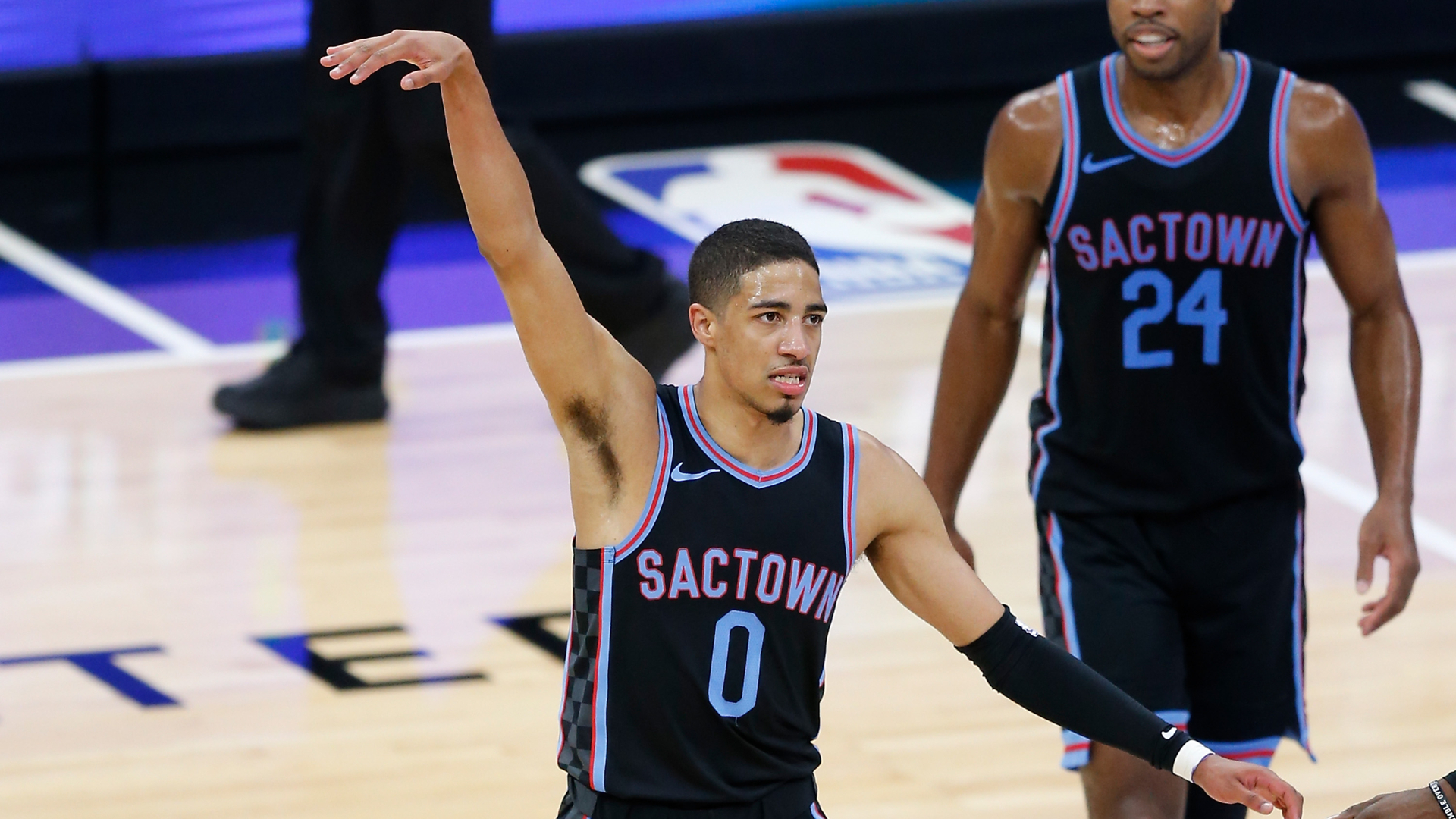 Burke Bucket 🪣#MFFL | https://t.co/3zXhOKjDgv pic.twitter.com/l7QMBMWNs3

- Dallas Mavericks (@dallasmavs) April 27, 2021
.@CoorsLight Cold Hard Fact: Ty has 👁👁 everywhere on the floor. Just watch. pic.twitter.com/JYsQ9HzDBA

- Sacramento Kings (@SacramentoKings) April 27, 2021
Las opiniones aquí expresadas no reflejan necesariamente aquellas de la NBA o sus organizaciones.