La semana comenzó con todo en la NBA con un lunes 29 de marzo cargado de acción: 11 partidos, entre los que destacaron las muy buenas victorias de New Orleans, Clippers, Miami y Golden State, entre otros. Repasamos las mejores acciones de cada encuentro, junto a estadísticas y resúmenes de los mismos.
La temporada 2020-2021 está aquí, el NBA League Pass es tu lugar para mirar la acción, y ahora lo puedes hacer gratis por aquí. 7 días de prueba sin cargo. Partidos en vivo y on demand. La oportunidad de mirar todo en tu dispositivo favorito.
Washington Wizards 132 - Indiana Pacers 124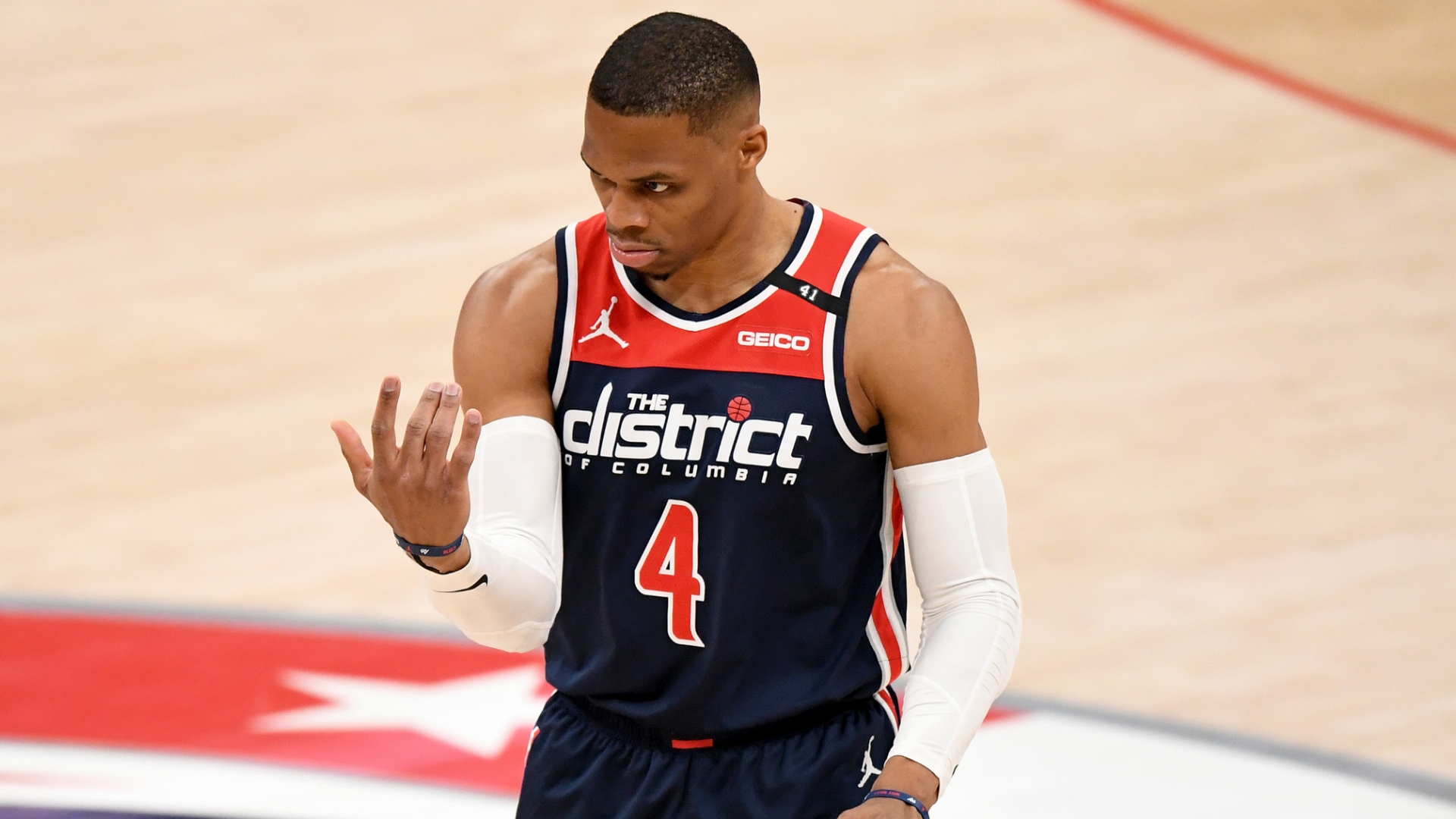 Los Wizards vencieron a Indiana por 132-124 sin Bradley Beal, pero con un Russell Westbrook histórico: 35 puntos, 21 asistencias y 14 rebotes, transformándose en el primer jugador en conseguir un triple-doble con 35 puntos y 20 asistencias en la historia de la liga. ¡Extraordinario!
Boston Celtics 109 - New Orleans Pelicans 115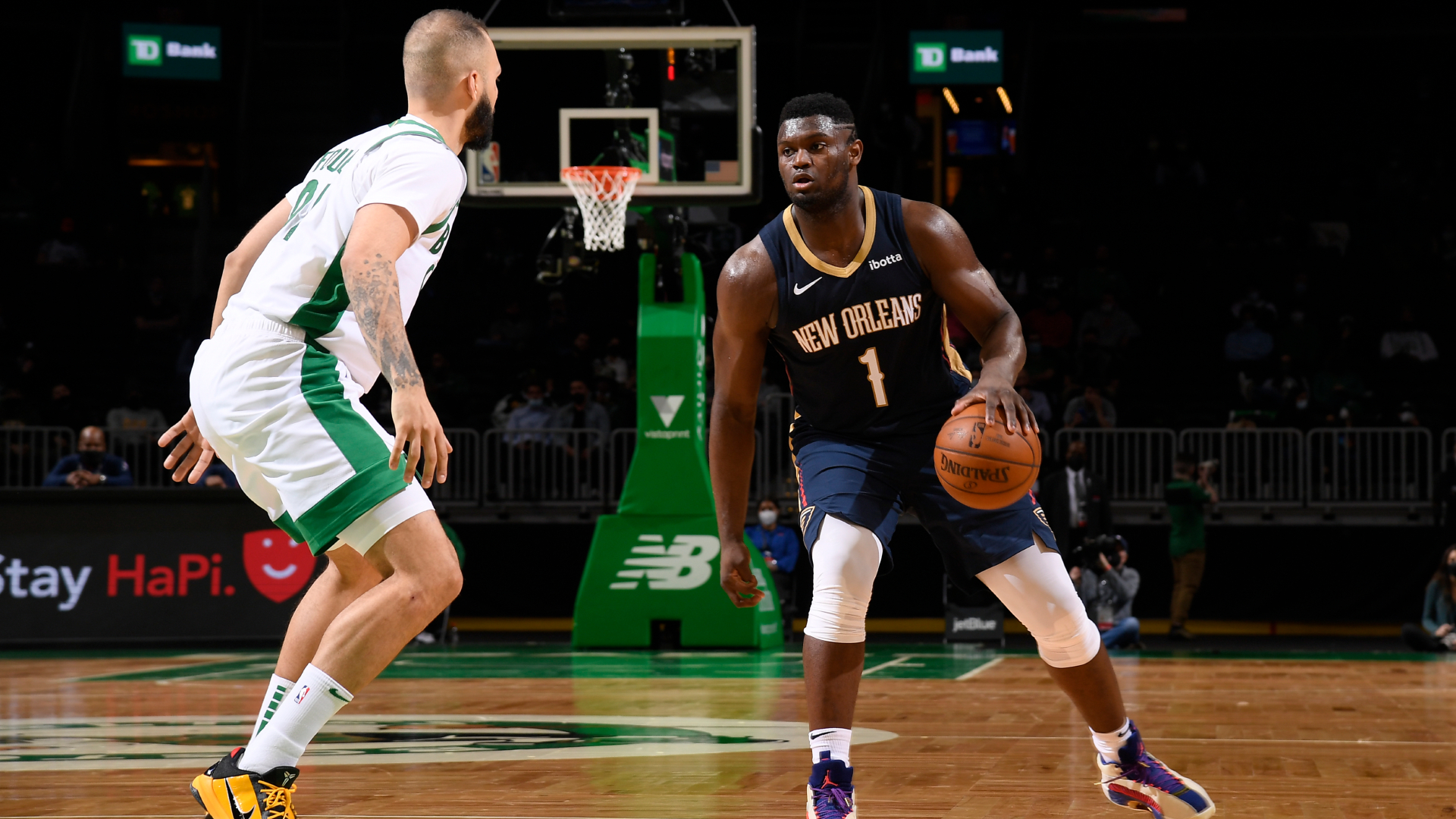 Zion Williamson volvió a brillar, terminó con 28 puntos y fue clave para que New Orleans golpee a Boston como visitante por 115-109, en ¿un partido bisagra para los Pelicans? Los Celtics no jugaron nada bien, exceptuando a un Jayson Tatum con 34 puntos y tranquilamente podrían haber perdido por una diferencia mucho mayor. Debut para el olvido para Evan Fournier: 0 puntos, 0 asistencias y 0-10 de cancha en 33 minutos.
Kira and Josh having a little competition to see who can makes the most threes tonight 🔥 pic.twitter.com/H8ABLAIRHJ

- New Orleans Pelicans (@PelicansNBA) March 30, 2021
Wagner → Tatum pic.twitter.com/ghH56dHm9h

- Boston Celtics (@celtics) March 30, 2021
Brooklyn Nets 112 - Minnesota Timberwolves 107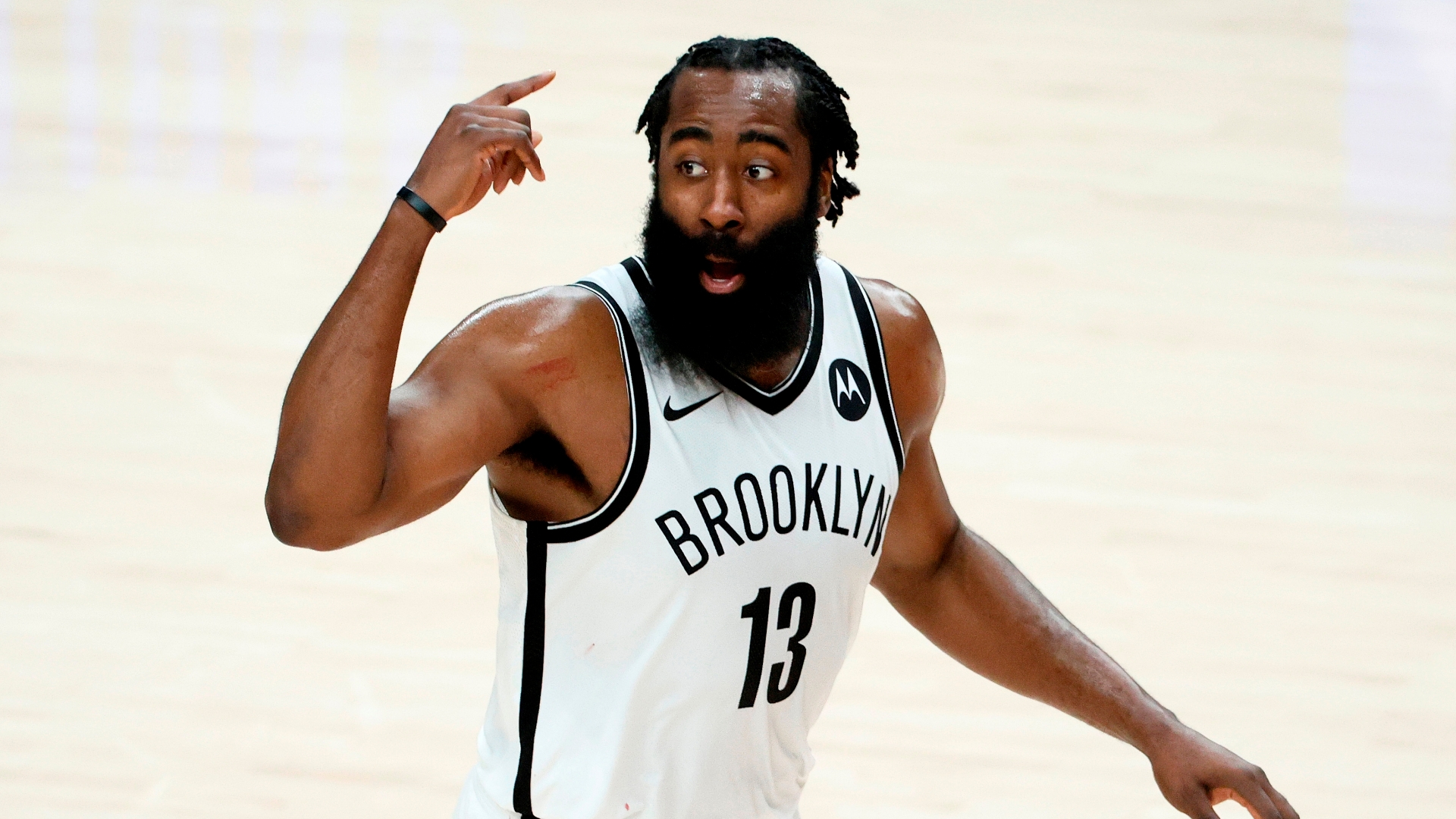 Con un triple-doble sensacional de James Harden, autor de 38 puntos, 13 asistencias y 11 rebotes, los Nets vencieron a Minnesota por 112-107 y quedaron a medio partido de Philadelphia por la punta del Este. Gran actuación de Karl-Anthony Towns en la visita: 31 puntos, 12 rebotes y 5 asistencias.
KAT: You take it.

Rubio: No, you take it.

KAT: Okay, fasho. 😆💯 pic.twitter.com/F69XKSTojI

- FOX Sports North (@fsnorth) March 29, 2021
New York Knicks 88 - Miami Heat 98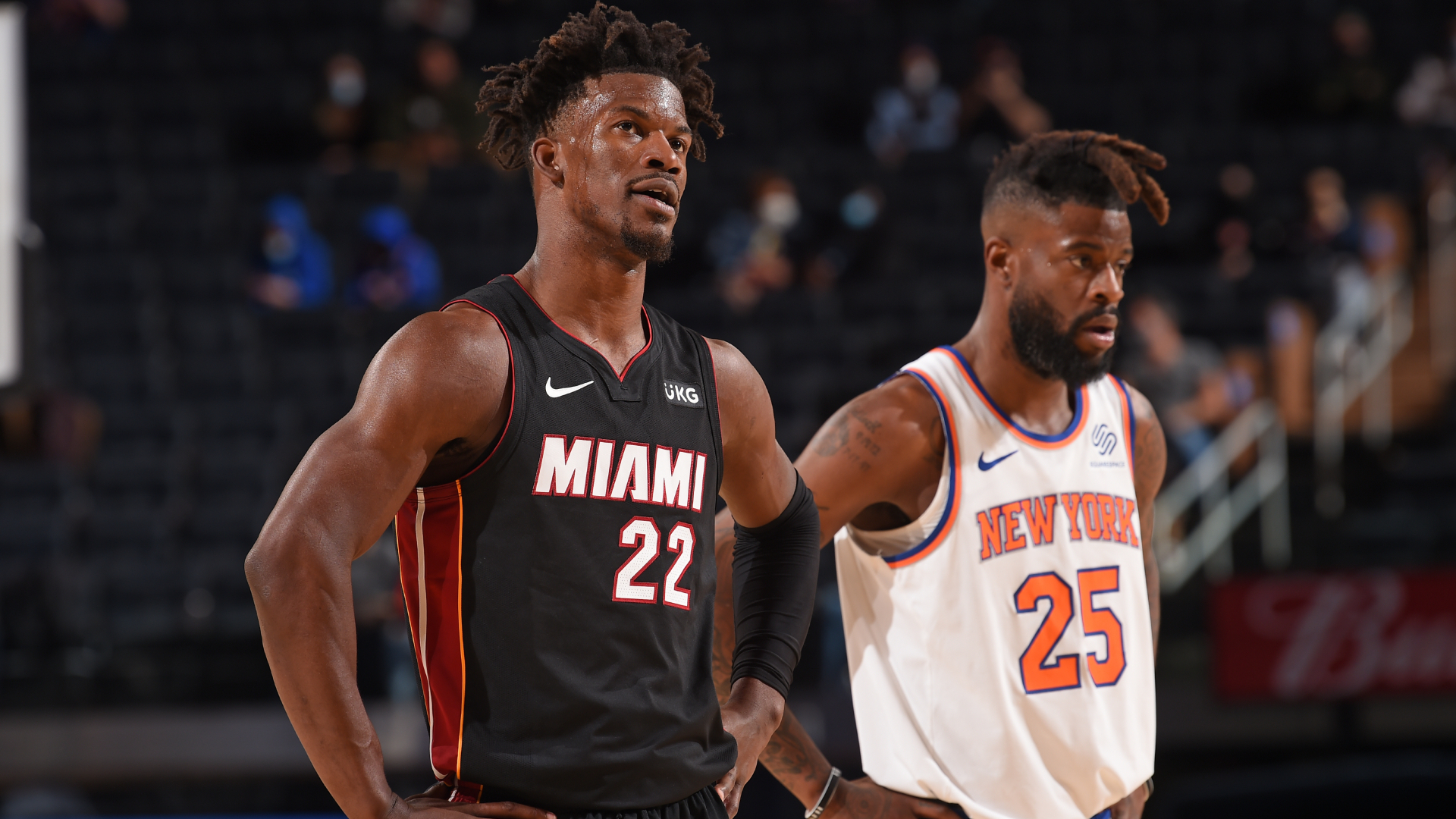 Importante victoria de Miami para cortar una racha de seis caídas consecutivas y vencer a un rival directo como New York. Fue por 98-88 con 27 puntos de Jimmy Butler más 20 tantos y 17 rebotes de Bam Adebayo. Julius Randle lideró el ataque local con 22 unidades pero no alcanzó.
Bam moves are the best moves pic.twitter.com/THrEBHkZRe

- Miami HEAT (@MiamiHEAT) March 30, 2021
Ro too strong. 💪🏾 pic.twitter.com/yYeAKIvmGk

- NEW YORK KNICKS (@nyknicks) March 30, 2021
Detroit Pistons 118 - Toronto Raptors 104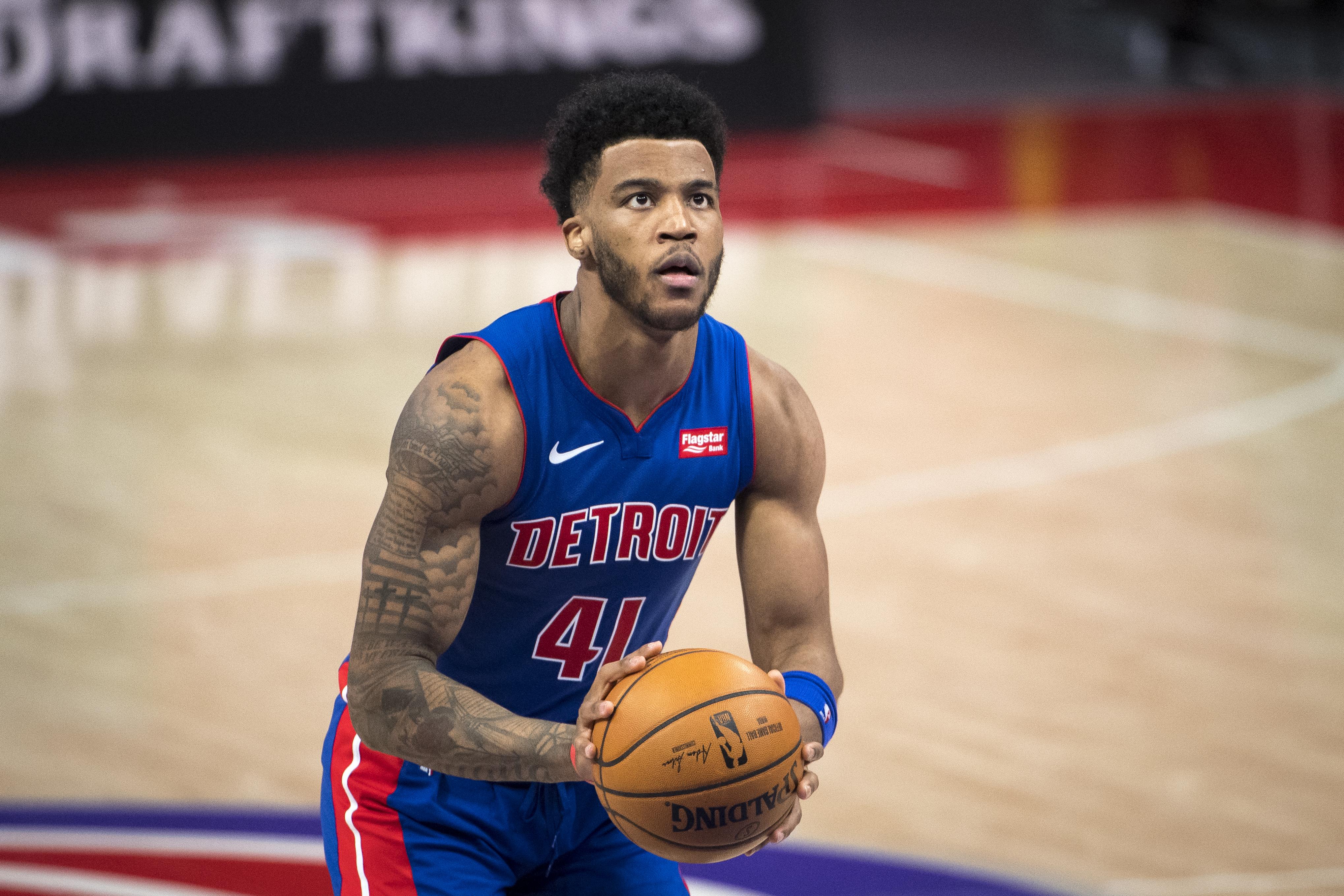 Los Raptors están tocando fondo. Los canadienses sumaron una nueva derrota, esta vez ante los colistas Pistons, por un amplio 118-104. La postemporada empieza a alejarse para los de Nick Nurse, aunque el Este y el sistema de Play-In les da algunas esperanzas extras. Los novatos Saben Lee y Saddiq Bey lideraron la anotación del ganador con 19 puntos, mientras que Fred VanVleet hizo lo propio en la visita con 22.
Look at this ball movement pic.twitter.com/TtJfRJorpZ

- Toronto Raptors (@Raptors) March 30, 2021
Mason the point god ✨🏀 @masonplumlee pic.twitter.com/TIWFMxKldx

- Detroit Pistons (@DetroitPistons) March 30, 2021
Houston Rockets 110 - Memphis Grizzlies 120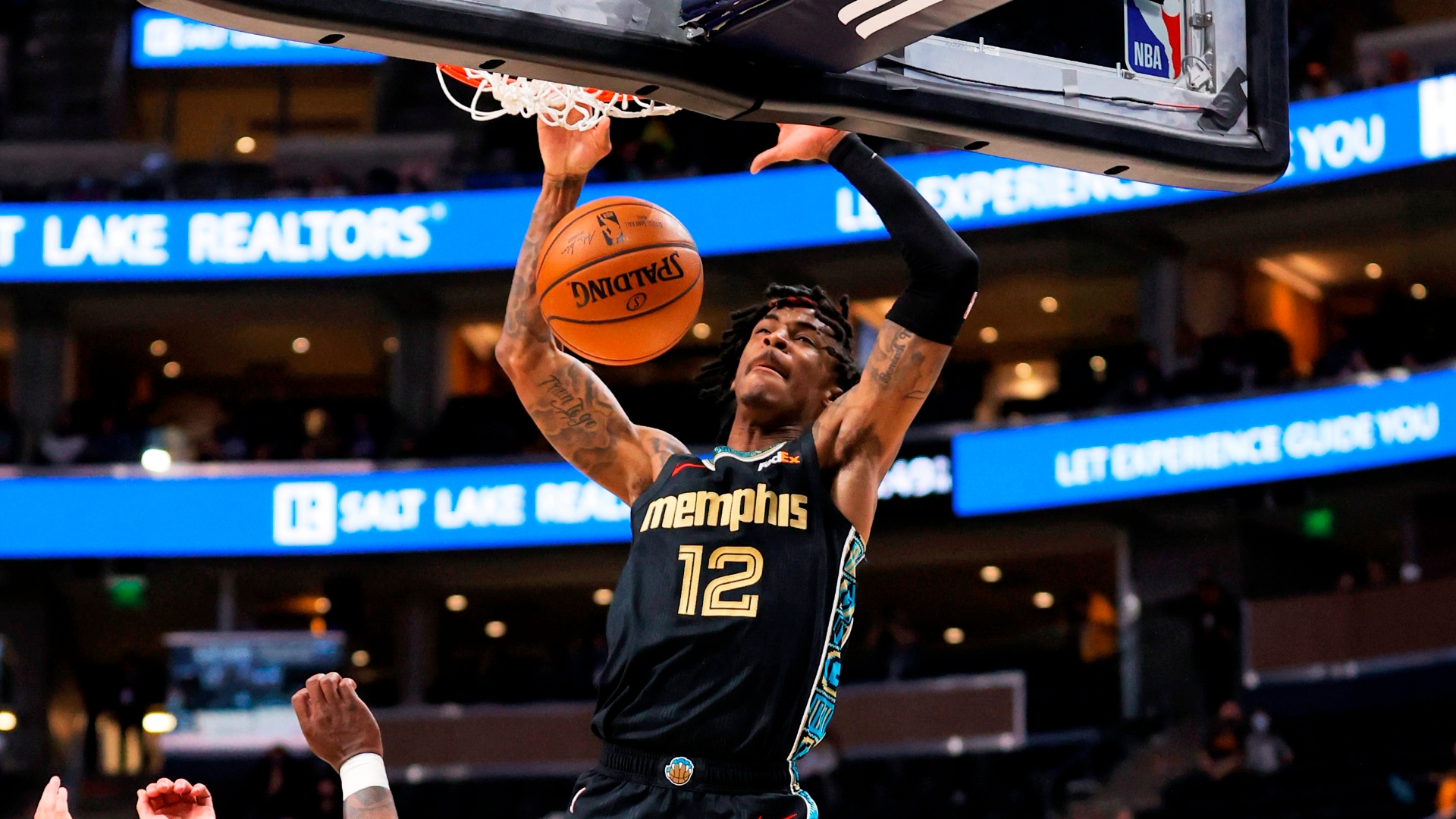 Con una actuación extraordinaria de Jonas Valanciunas, autor de 30 puntos y 15 rebotes, los Grizzlies se impusieron a los Rockets por 120-110. Un partido parejo hasta el cierre, donde un último parcial de 30-19 inclinó la historia en favor de los de Jenkins. Kelly Olynyk fue el mejor de Houston con 25 puntos y 9 rebotes.
see a 𝐛𝐮𝐜𝐤𝐞𝐭. get a 𝐛𝐮𝐜𝐤𝐞𝐭. pic.twitter.com/3aHro4Weq4

- Memphis Grizzlies (@memgrizz) March 30, 2021
KPJ Appreciation Post 🔥 pic.twitter.com/3AhqlOQ2g5

- Houston Rockets (@HoustonRockets) March 30, 2021
Oklahoma City Thunder 106 - Dallas Mavericks 127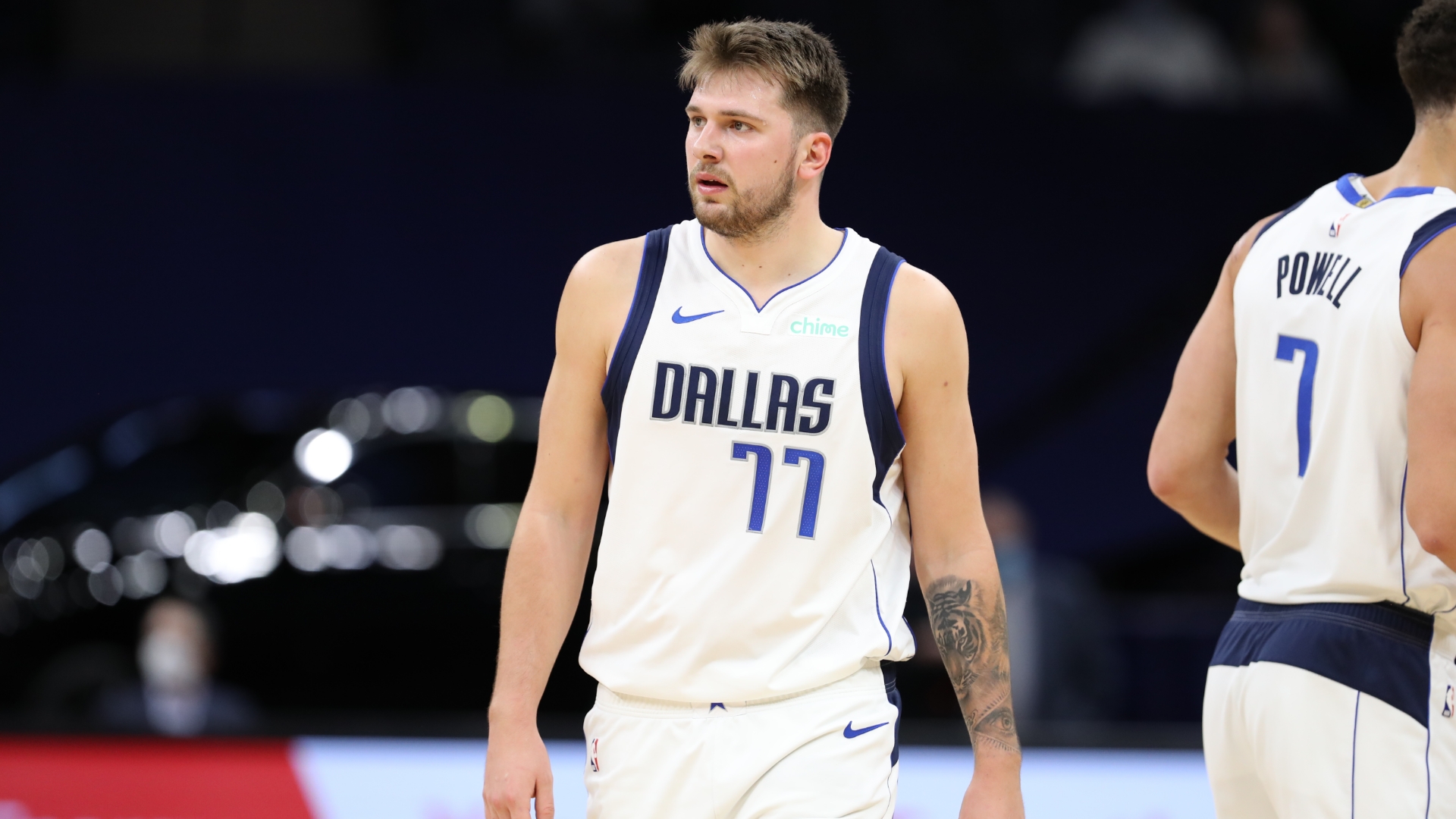 Volvió Luka Doncic y Dallas no tuvo problemas frente a un disminuido Oklahoma City: 127-106 con 25 puntos del esloveno. Aleksej Pokusevski sigue creciendo y lideró al Thunder con 21 unidades.
Crafty!#MFFL | @AcmeBrick pic.twitter.com/3R1qanjjQk

- Dallas Mavericks (@dallasmavs) March 30, 2021
Step-back Svi 🎯@Sviat_10 | #ThunderUp pic.twitter.com/xzz0diqPYG

- OKC THUNDER (@okcthunder) March 30, 2021
San Antonio Spurs 115 - Sacramento Kings 132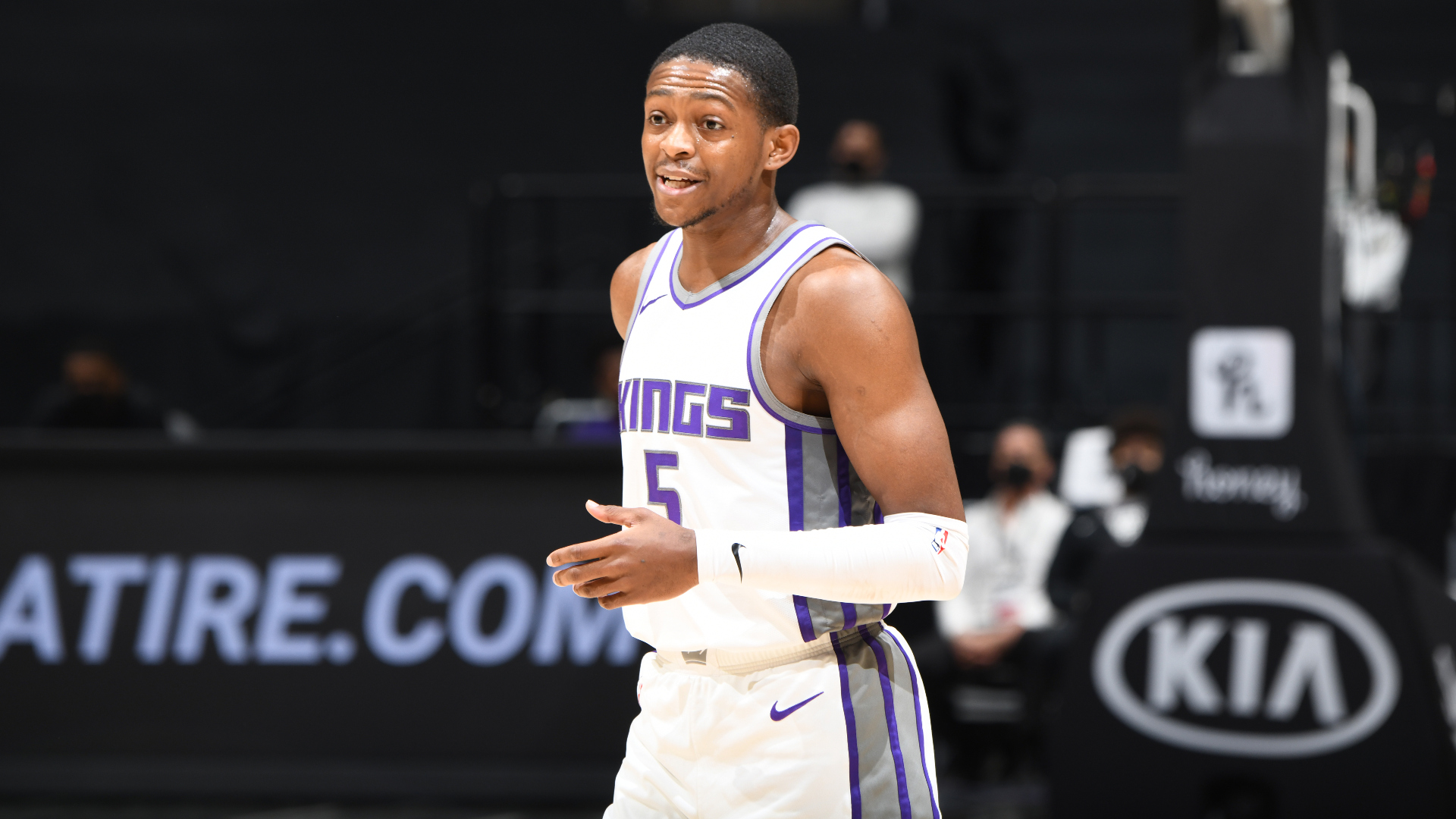 ¡Gran momento de los Kings! Sacramento consiguió su séptima victoria en ocho presentaciones y sigue más prendido que nunca en la pelea por el Play-In. Los de Walton vencieron a San Antonio por 132-115 con 24 puntos de De'Aaron Fox. En los texanos no alcanzaron los 23 puntos de Dejounte Murray.
OH WE LOVE A POELTL JAM 🔨 pic.twitter.com/TVeRPe2pxI

- San Antonio Spurs (@spurs) March 30, 2021
.@CoorsLight Cold Hard Fact: the 𝐖𝐞𝐬𝐭𝐞𝐫𝐧 𝐂𝐨𝐧𝐟𝐞𝐫𝐞𝐧𝐜𝐞 𝐏𝐥𝐚𝐲𝐞𝐫 𝐨𝐟 𝐭𝐡𝐞 𝐖𝐞𝐞𝐤 gets us started tonight! pic.twitter.com/j1VducOUjH

- Sacramento Kings (@SacramentoKings) March 30, 2021
Utah Jazz 114 - Cleveland Cavaliers 75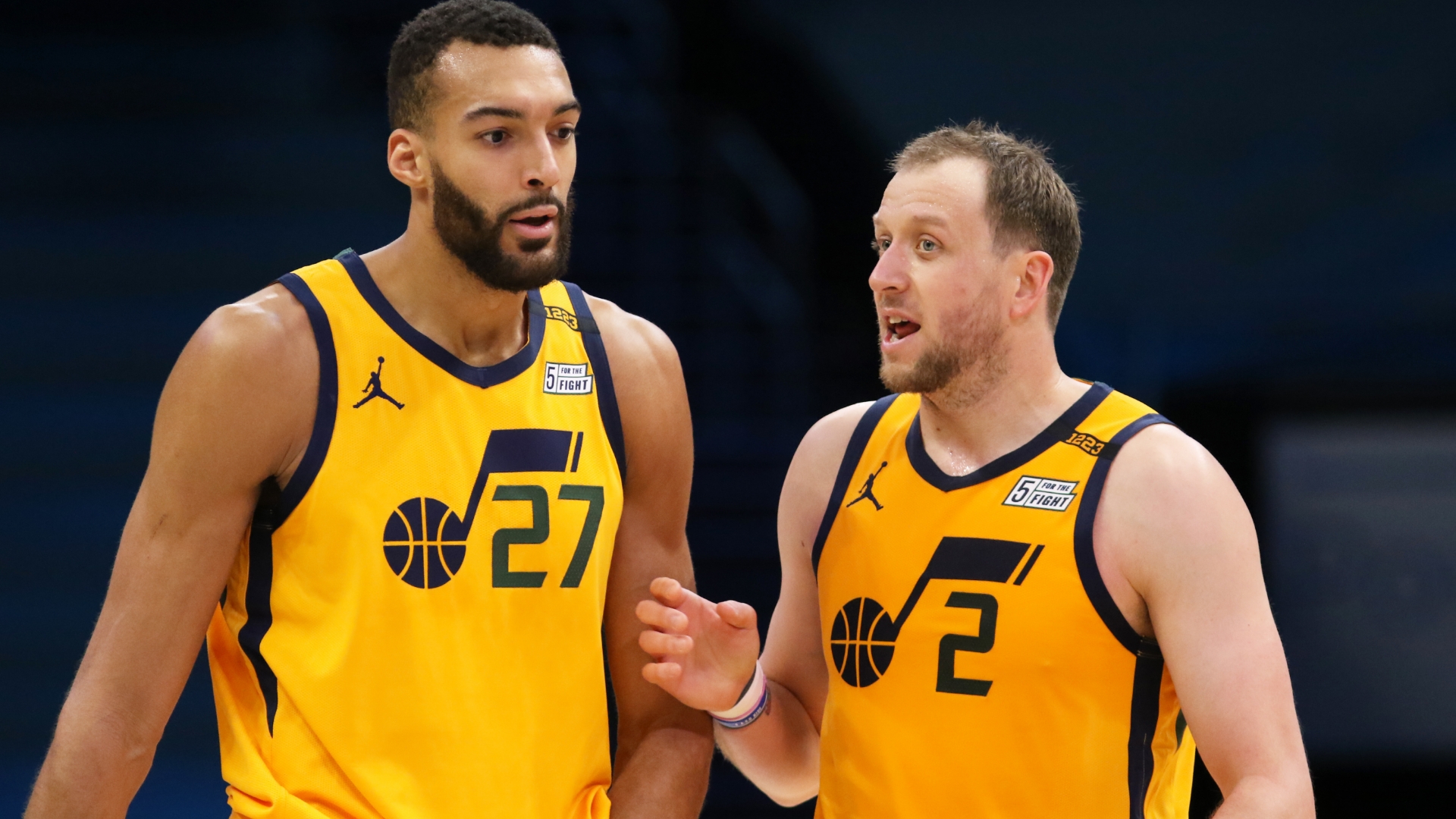 Victoria contundente de Utah ante Cleveland por nada menos que 39 puntos de diferencia: 114-75. Y pudieron ser muchos más (la brecha ya era de 38 al finalizar el tercer cuarto). Muchísimos puntos altos en el ganador, con un Rudy Gobert dominante en el juego interior: 18 puntos y 17 rebotes.
rebounding the miss ✔️
kickout to Mike for 3 ✔️#TakeNote pic.twitter.com/QUzoOTb7GX

- utahjazz (@utahjazz) March 30, 2021
smoooooth pic.twitter.com/vr79y1LIiL

- utahjazz (@utahjazz) March 30, 2021
Golden State Warriors 116 - Chicago Bulls 102
Como Doncic, Stephen Curry regresó, brilló y lideró a su equipo a la victoria. El base sumó 32 puntos en 30 minutos y guió a los Warriors al triunfo ante Chicago por 116-102, cortando una racha de cuatro caídas consecutivas (todas ellas sin Curry). En los Bulls no alcanzaron los 21 puntos y 9 rebotes de Nikola Vucevic. Ahora los que han perdido cuatro en fila son los de Billy Donovan.
43-footer? YUP. https://t.co/ul91cKWrcH pic.twitter.com/njilaAE1K5

- Golden State Warriors (@warriors) March 30, 2021
THEIS THEIS BABY!@NBCSChicago | @dtheis10 pic.twitter.com/0wAM7F22PU

- Chicago Bulls (@chicagobulls) March 30, 2021
LA Clippers 129 - Milwaukee Bucks 105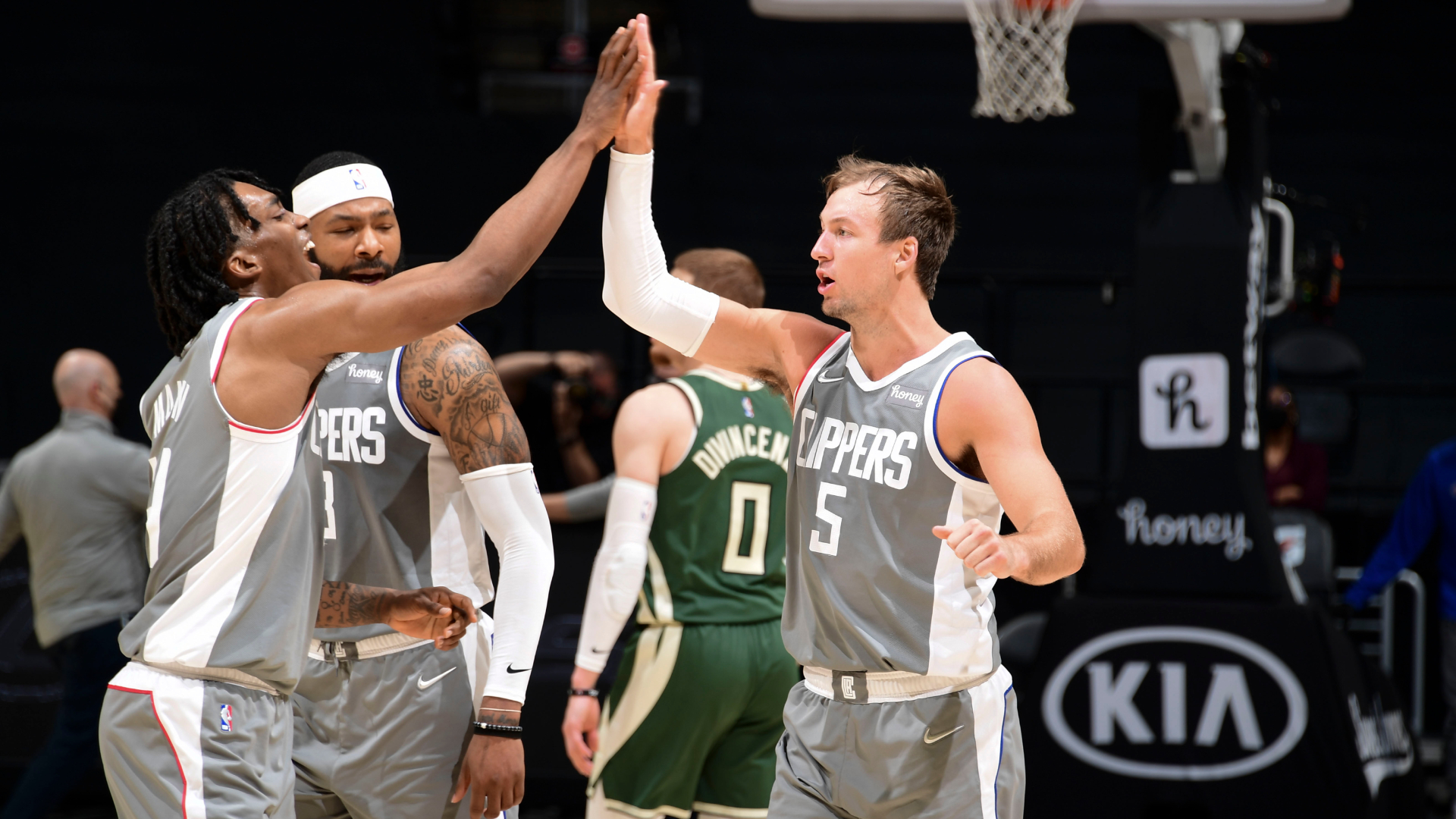 Gran momento de los Clippers, que sumaron su sexta victoria en fila, dominando a los Bucks por 129-105. ¡Y todo sin Paul George! Los angelinos tuvieron a cuatro jugadores diferentes por arriba de los 20 puntos, con Marcus Morris como el más destacado con 25 unidades. Giannis Antetokounmpo lideró a la visita con 32 puntos.
Spin Move. POSTER‼️ pic.twitter.com/RH3KDxPD7L

- Milwaukee Bucks (@Bucks) March 30, 2021
Instant impact.@terance_mann tallies 9 points at the half. pic.twitter.com/xiXaJECcm7

- LA Clippers (@LAClippers) March 30, 2021
Las opiniones aquí expresadas no reflejan necesariamente aquellas de la NBA o sus organizaciones.