Se disputaron nueve partidos en la jornada NBA del jueves 4 de marzo y a continuación repasamos los mejores momentos con highlights, estadísticas, resúmenes y más. ¡Gran cierre para la primera mitad de la Fase Regular! Ahora a disfrutar del All-Star Game.
La temporada 2020-2021 está aquí, el NBA League Pass es tu lugar para mirar la acción, y ahora lo puedes hacer gratis por aquí. 7 días de prueba sin cargo. Partidos en vivo y on demand. La oportunidad de mirar todo en tu dispositivo favorito.
Boston Celtics 132 - Toronto Raptors 125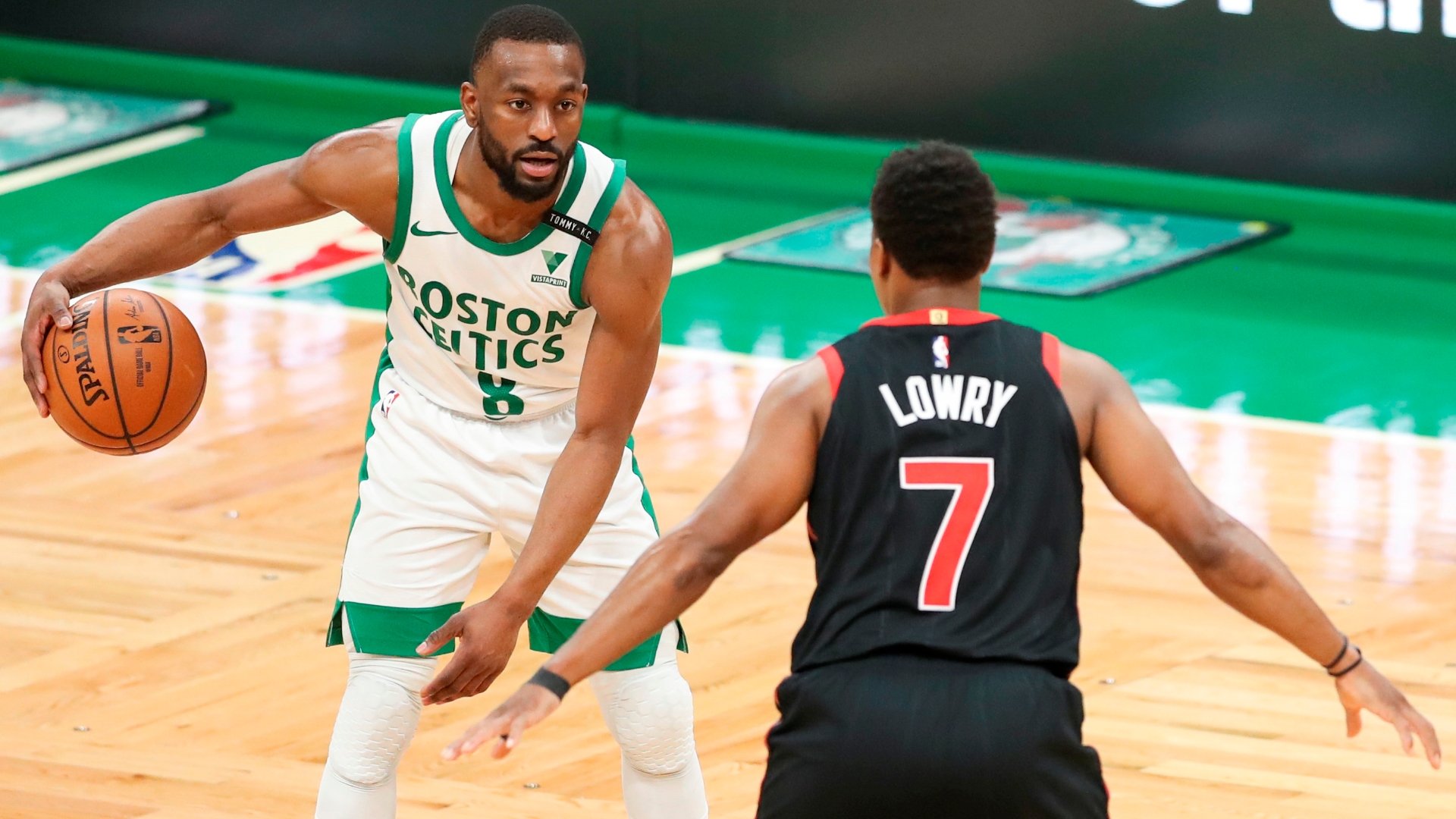 Boston brilló ofensivamente y sacó provecho de las bajas de Toronto para conseguir su cuarto triunfo seguido gracias al 132-125 final. Jayson Tatum fue la figura del ganador con 27 puntos, 12 rebotes y 5 asistencias, mientras que Chris Boucher se destacó en Toronto con 30 tantos, junto a un Kyle Lowry que sumó 14 puntos y ¡19 asistencias!
ROBBBBBB!!!!! pic.twitter.com/Col54Bd92d

- Boston Celtics (@celtics) March 5, 2021
🗣️ TOUCHDOWN

QB1: @Klow7
WR1: @TerenceDavisJr pic.twitter.com/wznAODlEbr

- Toronto Raptors (@Raptors) March 5, 2021
Washington Wizards 119 - LA Clippers 117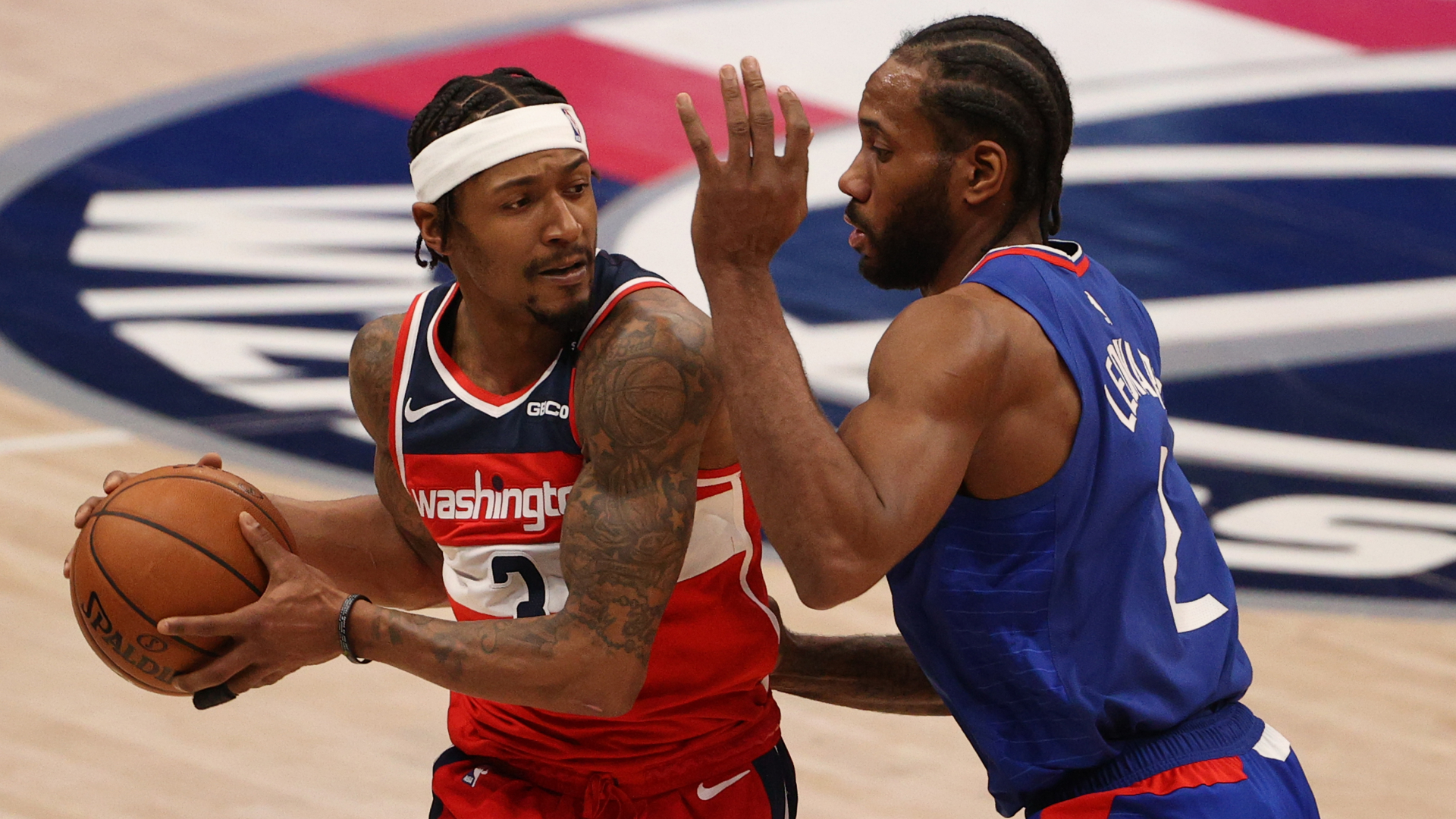 Los Wizards estuvieron muy cerca de protagonizar otra derrota extremadamente dolorosa, quedando al borde de perder una ventaja de +7 en los últimos 45 segundos. Sin embargo, los de Brooks sobrevivieron y se impusieron a los Clippers (tres derrotas en fila) por 119-117 con 33 puntos de Bradley Beal y un gran Russell Westbrook: 27 puntos, 11 asistencias y 9 rebotes.
Russ with the steal and the tip-in!#WizClippers | @russwest44 pic.twitter.com/1u6w4ecPqn

- Washington Wizards (@WashWizards) March 5, 2021
In rhythm.@LukeKennard5 checks in and knocks down a pair of triples. pic.twitter.com/Mt7I1wDd6h

- LA Clippers (@LAClippers) March 5, 2021
New York Knicks 114 - Detroit Pistons 104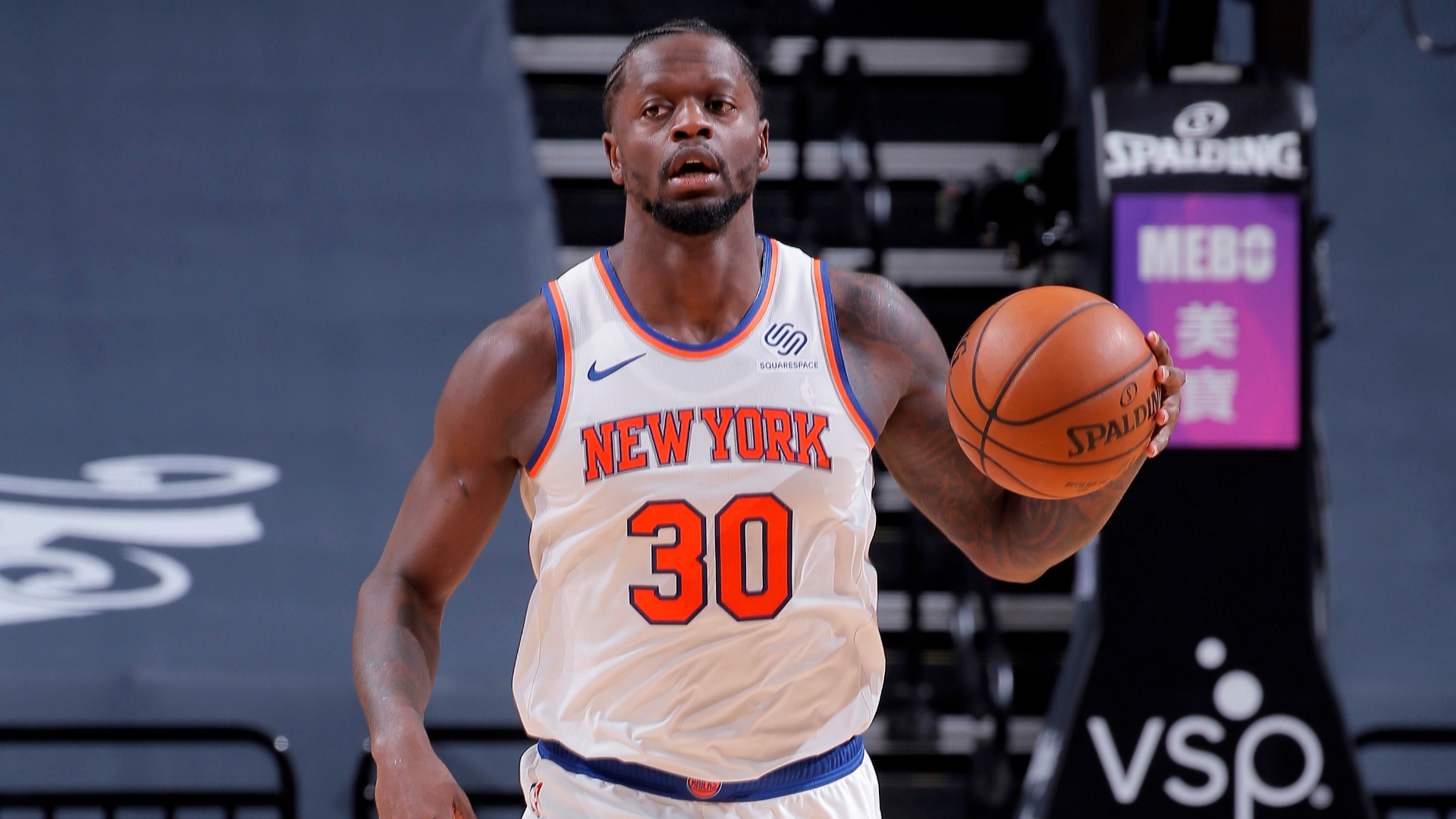 Los Knicks vencieron a los Pistons por 114-104 y quedaron con marca de 19-18 al llegar al parate por el All-Star. ¡Primera vez que llegan a esa instancia con récord ganador desde 2013! Hablando de All-Star, Julius Randle brilló con 27 puntos, 16 rebotes y 7 asistencias.
RISE UP RO pic.twitter.com/GPFtH3heZ2

- NEW YORK KNICKS (@nyknicks) March 5, 2021
Beef Stew is COOKING! 🥘 @Dreamville_33 pic.twitter.com/torIV1fKjn

- Detroit Pistons (@DetroitPistons) March 5, 2021
Indiana Pacers 103 - Denver Nuggets 113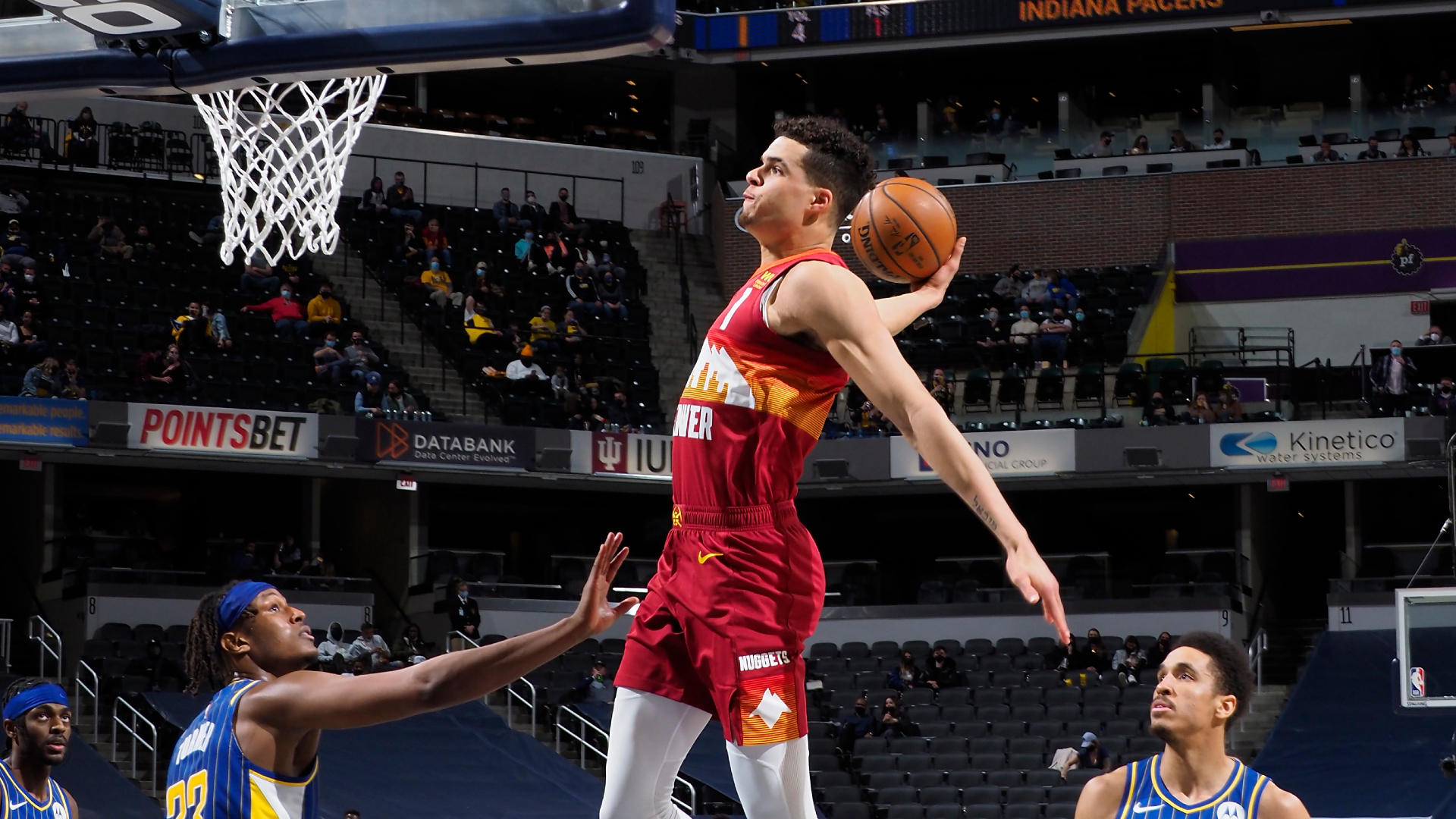 Muy buen momento de Denver a pesar de contar con varias bajas: consiguió su cuarta victoria consecutiva en la ruta, venciendo a unos Pacers en caída libre por 113-103. Muy buena actuación de Michael Porter Jr. con 24 puntos, mientras que por Indiana no alcanzaron los 22 puntos y 12 rebotes de Myles Turner.
🎯 @JustHolla7 🎯

Watch now on @FSIndiana or FOX Sports Go ➡️ https://t.co/UsKLH2QvI8 pic.twitter.com/jhEEptOR4H

- Indiana Pacers (@Pacers) March 5, 2021
𝙰 𝚛𝚒𝚜𝚒𝚗𝚐 𝚜𝚝𝚊𝚛 🌟 pic.twitter.com/nW6boST63d

- Denver Nuggets (@nuggets) March 5, 2021
Memphis Grizzlies 111 - Milwaukee Bucks 112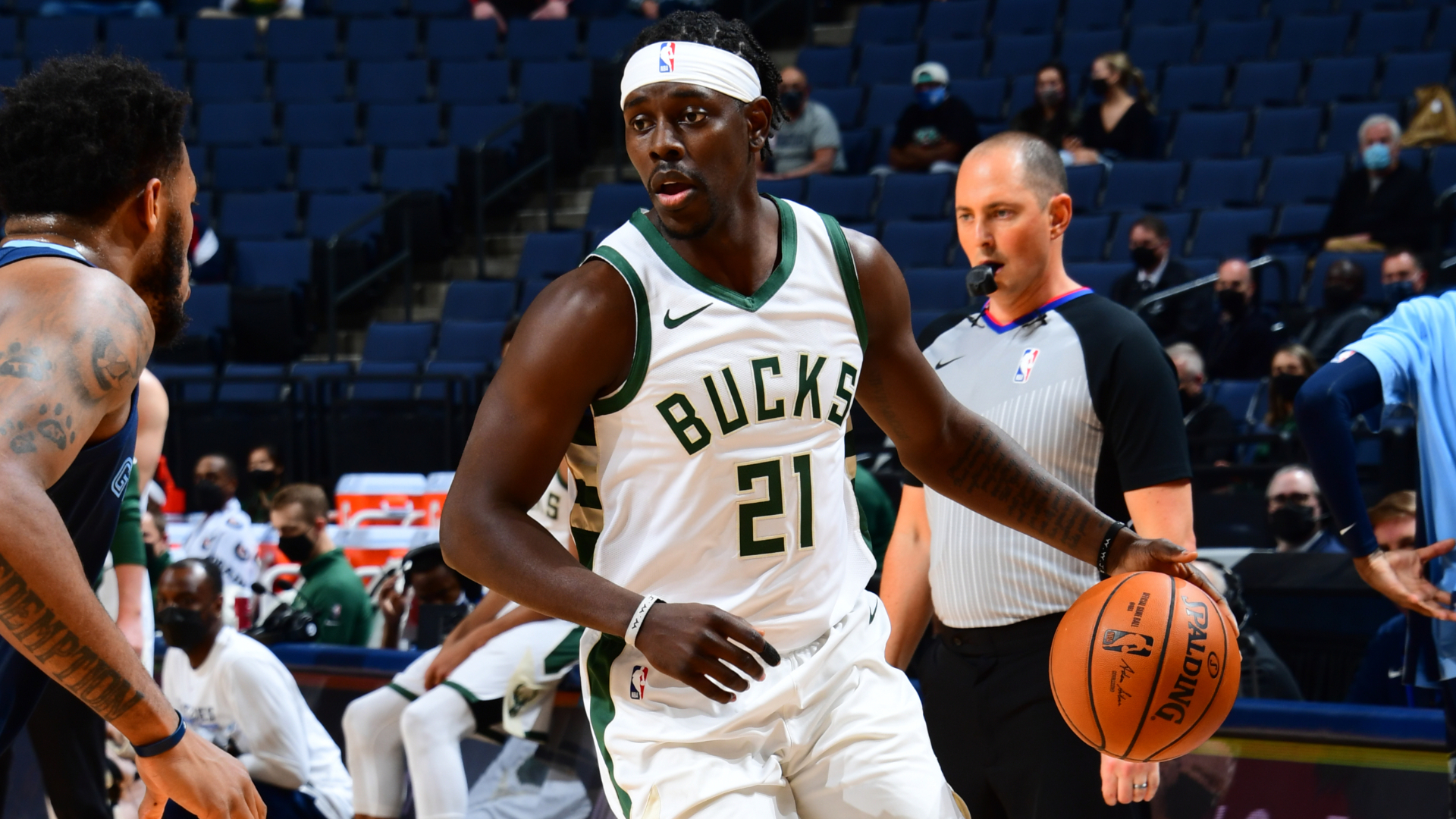 Un doble ganador de Jrue Holiday a falta de dos segundos le dio la victoria a Milwaukee en Memphis por 112-111. Giannis Antetokounmpo lideró a los Bucks con 26 puntos, 11 rebotes y 8 asistencias, mientras que en los Grizzlies no fueron suficientes los 35 tantos de Ja Morant, quien parecía vestirse de héroe hasta esa conversión de Holiday.
swerving through a sea of 🦌@dillonbrooks24 | #GzNxtGen pic.twitter.com/x5gFtdv9N0

- Memphis Grizzlies (@memgrizz) March 5, 2021
New Orleans Pelicans 93 - Miami Heat 103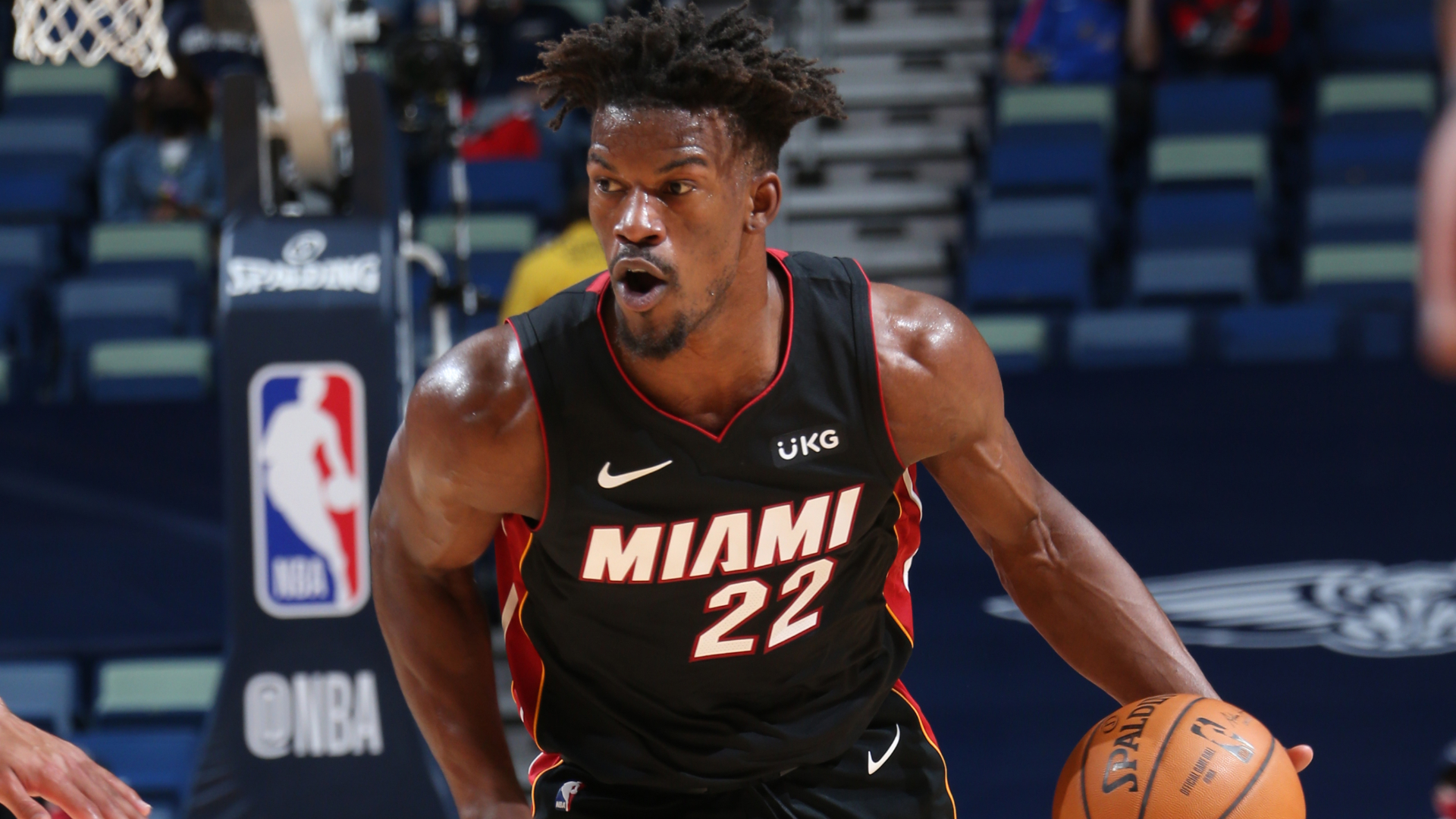 Tremendo sprint de Miami antes del All-Star, ganando siete de sus últimos ocho partidos y quedando con marca de 18-18. Esta noche superaron a unos Pelicans sin Zion Williamson (el Heat sin Bam Adebayo) por 103-93, guiados por un enorme Jimmy Butler: 29 puntos, 9 asistencias, 3 rebotes, 3 robos y un 10-14 de cancha.
HALF-COURT HART pic.twitter.com/d0SWuaMMpS

- New Orleans Pelicans (@PelicansNBA) March 5, 2021
the end 🙂 pic.twitter.com/Bp9aWaLbY0

- Miami HEAT (@MiamiHEAT) March 5, 2021
San Antonio Spurs 102 - Oklahoma City Thunder 107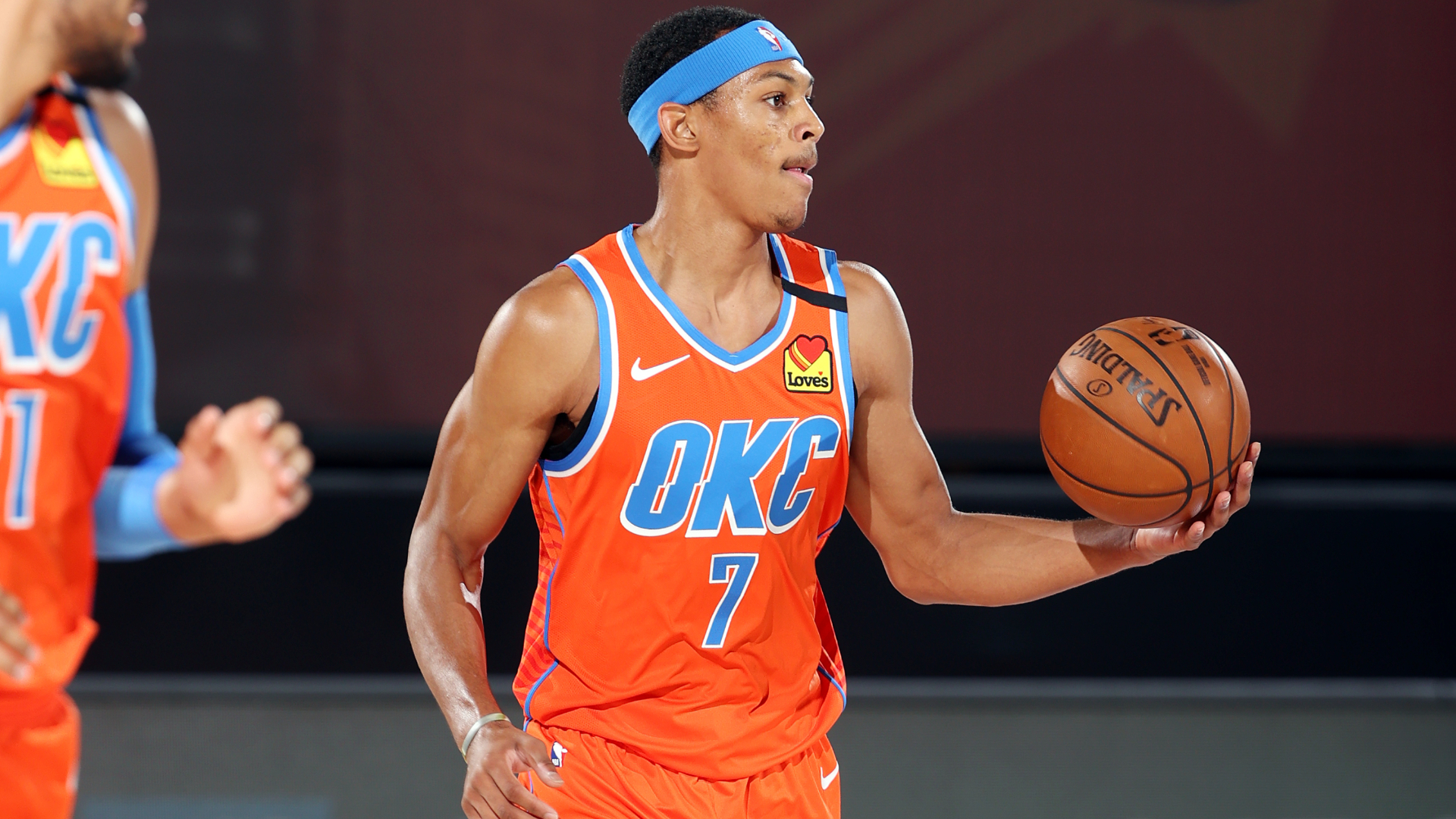 Otra sorpresa del Thunder ante estos irregulares Spurs, con OKC imponiénsoe como visitantes por 107-102. San Antonio volvió a quedarse sin respuestas a la hora de defender a un Shai Gilgeous-Alexander que acabó con 33 puntos y 8 asistencias. El mejor de los texanos fue DeMar DeRozan con 20. Los de Pop perdieron la segunda mitad por 57-41.
😱 @roby_isaiah 💥 pic.twitter.com/pTErkke5G6

- OKC THUNDER (@okcthunder) March 5, 2021
.@SamanicLuka from DEEP! pic.twitter.com/en7Rs7kceh

- San Antonio Spurs (@spurs) March 5, 2021
Phoenx Suns 120 - Golden State Warriors 98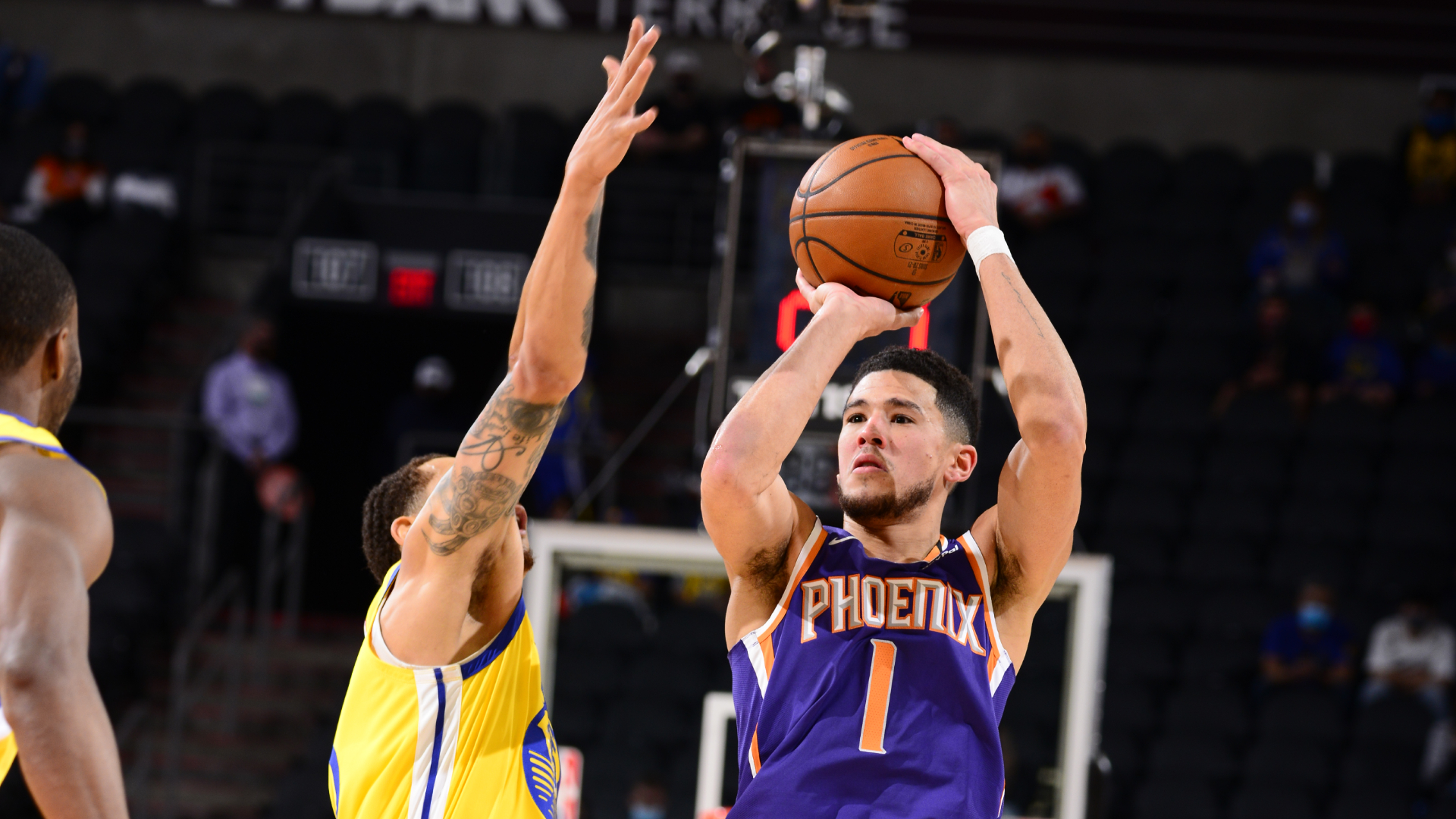 Los Phoenix Suns cerraron de la mejor manera posible lo que ha sido una primera mitad de Fase Regular soñada, venciendo a unos Golden State Warriors repletos de bajas por 120-98, consolidando su lugar en la segunda posición del Oeste. Enorme mérito para los de Monty Williams, quienes terminan este tramo por encima de los dos conjuntos angelinos, máximos candidatos en la previa a dominar la Conferencia. Poco pudieron hacer los Warriors en una noche en la que no contaron con Stephen Curry, Draymond Green ni Kelly Oubre. ¿La figura? Cameron Payne: 17 puntos, 10 asistencias y un 7-11 de cancha.
Chris Paul things 👌 pic.twitter.com/H42go7KIpd

- Phoenix Suns (@Suns) March 5, 2021
this entire sequence from @niccolomannion >>> pic.twitter.com/83hZGYRLDu

- Golden State Warriors (@warriors) March 5, 2021
Portland Trail Blazers 123 - Sacramento Kings 119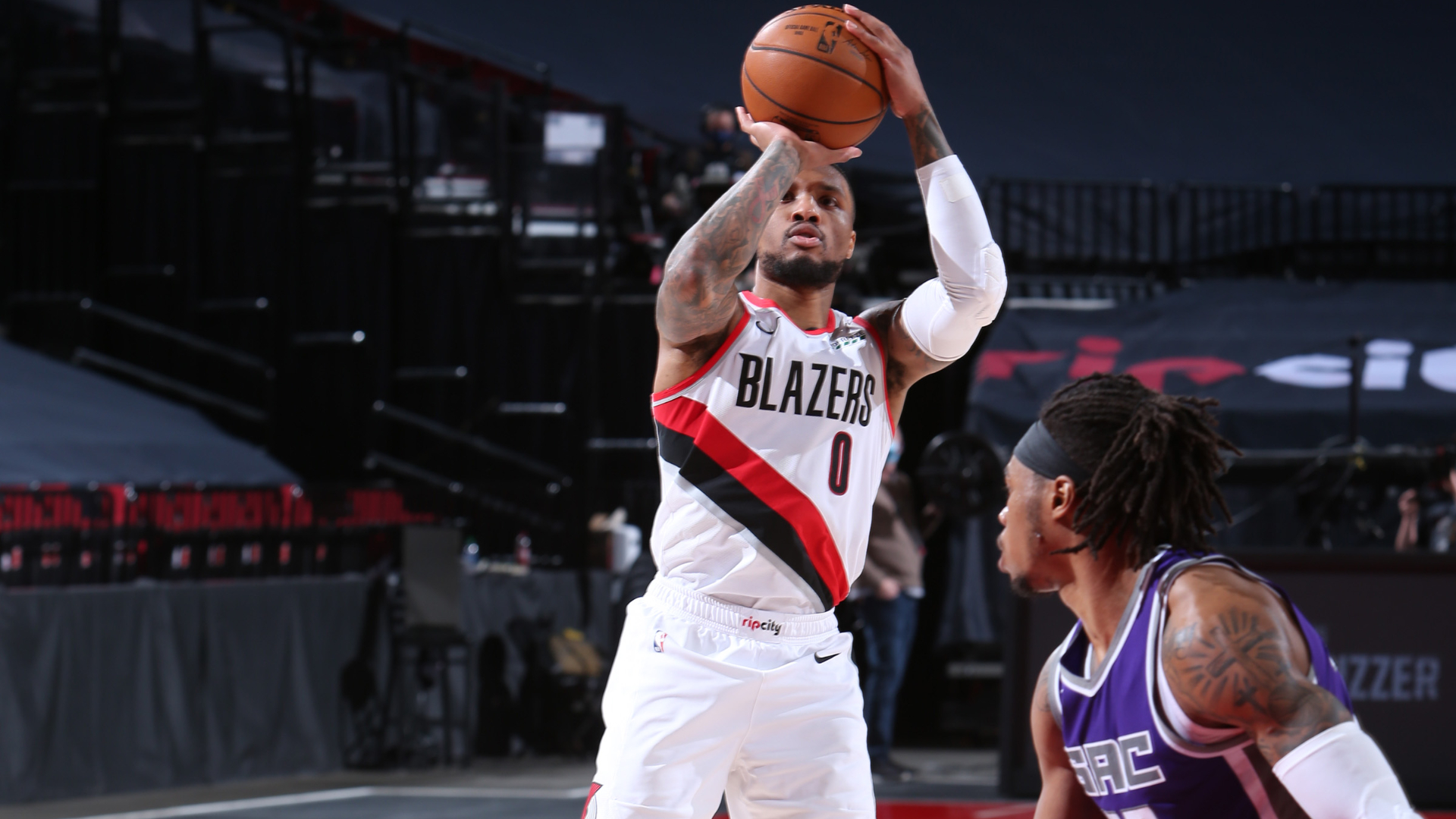 ¡Lillard lo hizo de nuevo! El base de Portland anotó un par de triples claves para dar vuelta una historia que venía adversa para sus Trail Blazers y terminaron superando a Sacramento por 123-119. Lillard además sumó 44 puntos, 7 asistencias y un 8-15 en triples. Monumental. En el ganador hubo también 22 puntos y 21 rebotes de Enes Kanter, mientras que De'Aaron Fox se destacó en los Kings con 32 puntos y 12 asistencias.
EVERY NIGHT THIS MAN DOES THIS pic.twitter.com/q7t19qpRgO

- Portland Trail Blazers (@trailblazers) March 5, 2021
Crafty as 🦊 pic.twitter.com/AIWR3VWoAR

- Sacramento Kings (@SacramentoKings) March 5, 2021
Las opiniones aquí expresadas no reflejan necesariamente aquellas de la NBA o sus organizaciones.