En los últimos días, la mayoría de los equipos de la NBA fue presentando a través de sus diferentes plataformas de difusión a sus camisetas "City Edition", una de las equipaciones alternativas para usar a lo largo de la temporada que apunta a reconocer y homenajear la historia, tradición y cultura de las diferentes ciudades en las que se juega. Se trata, generalmente, de un uniforme que rompe un poco con la dinámica clásica, y los diseños son para todos los gustos.
Las redes sociales se llenaron de mensajes a la hora de hablar de estas camisetas. Están los que quedaron deslumbrados con algunos modelos, y también están esos que... Bueno, mejor no comentarlo, ya que algunas pueden no ser lo más agradables a la vista. Pero claro, como siempre se suele decir, sobre gustos no hay nada escrito.
Lo mejor es ver todos los modelos City Edition para la temporada 2019-2020. ¿Con cuál de todos se quedan? Alguno querrá salir corriendo al NBA Store para conseguir uno de ellos...
El modelo "Peachtree" hace referencia a una avenida icónica de la ciudad, con una base negra que representa la fortaleza, y otra clara que apunta a la renovación espiritual. La misma debutó el miércoles 20 ante Milwaukee, y está acompañada de un parqué especial en el estadio de los Hawks.
🍑Peachtree Drip 🍑

Presenting our 19-20 Nike City Edition Peachtree Jerseys#PeachUpATownDown | @SharecareInc pic.twitter.com/PX0tTDNDWK

- Atlanta Hawks (@ATLHawks) November 20, 2019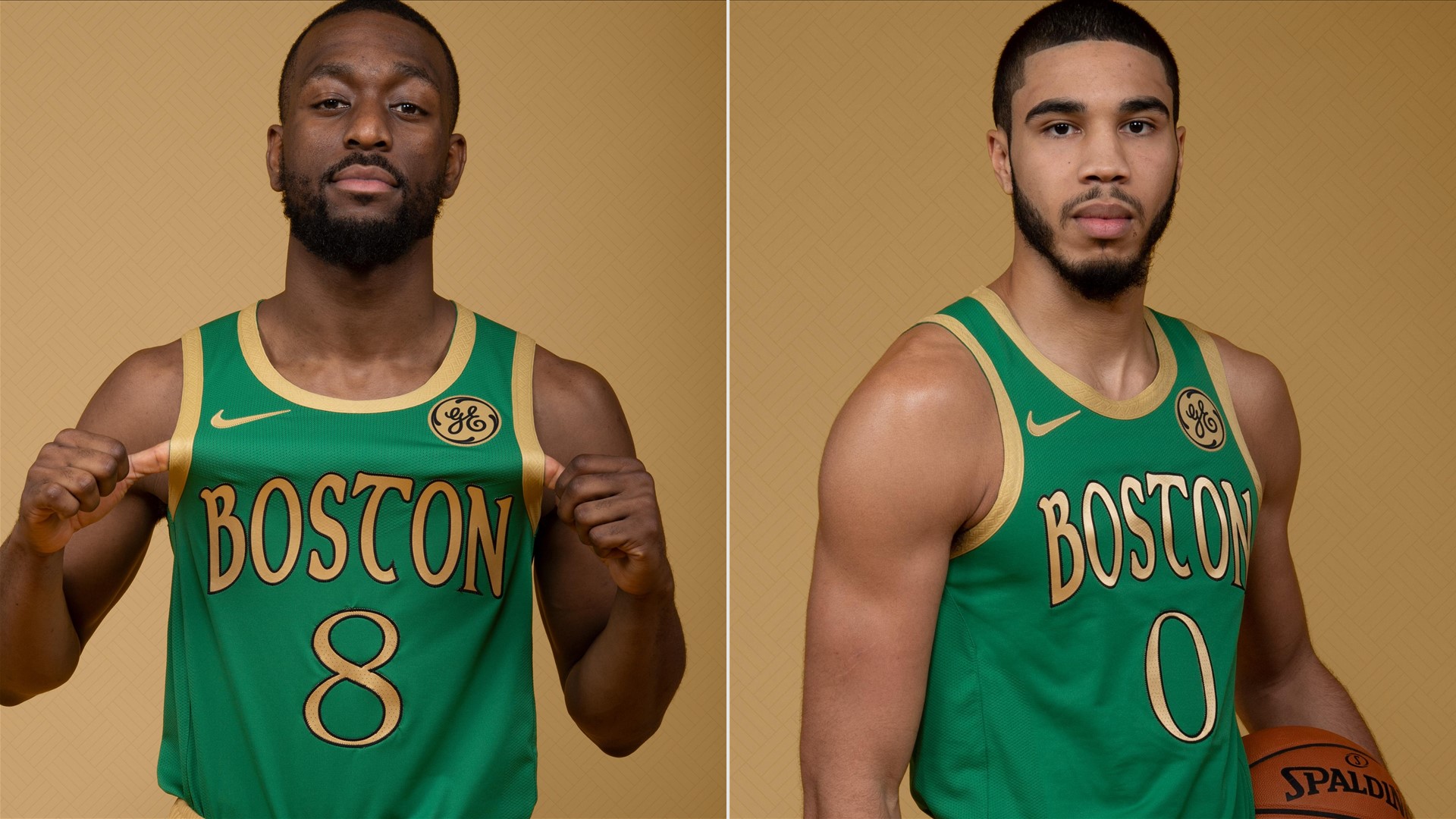 Una de las primeras que levantó algo de polémica, sobre todo porque Enes Kanter publicó un spoiler en sus redes sociales que aventuraba una camiseta con un tono bastante cuestionable. De hecho, el pivote turcó bromeó que debería comprarse un nuevo celular por la calidad de la foto. Lo cierto es que encontramos un verde y dorado como hemos visto muchas veces en el pasado, aunque con una tipografía diferente para el "Boston" del pecho.
For the city #BleedGreen pic.twitter.com/HfdEHFB2Hk

- Boston Celtics (@celtics) November 21, 2019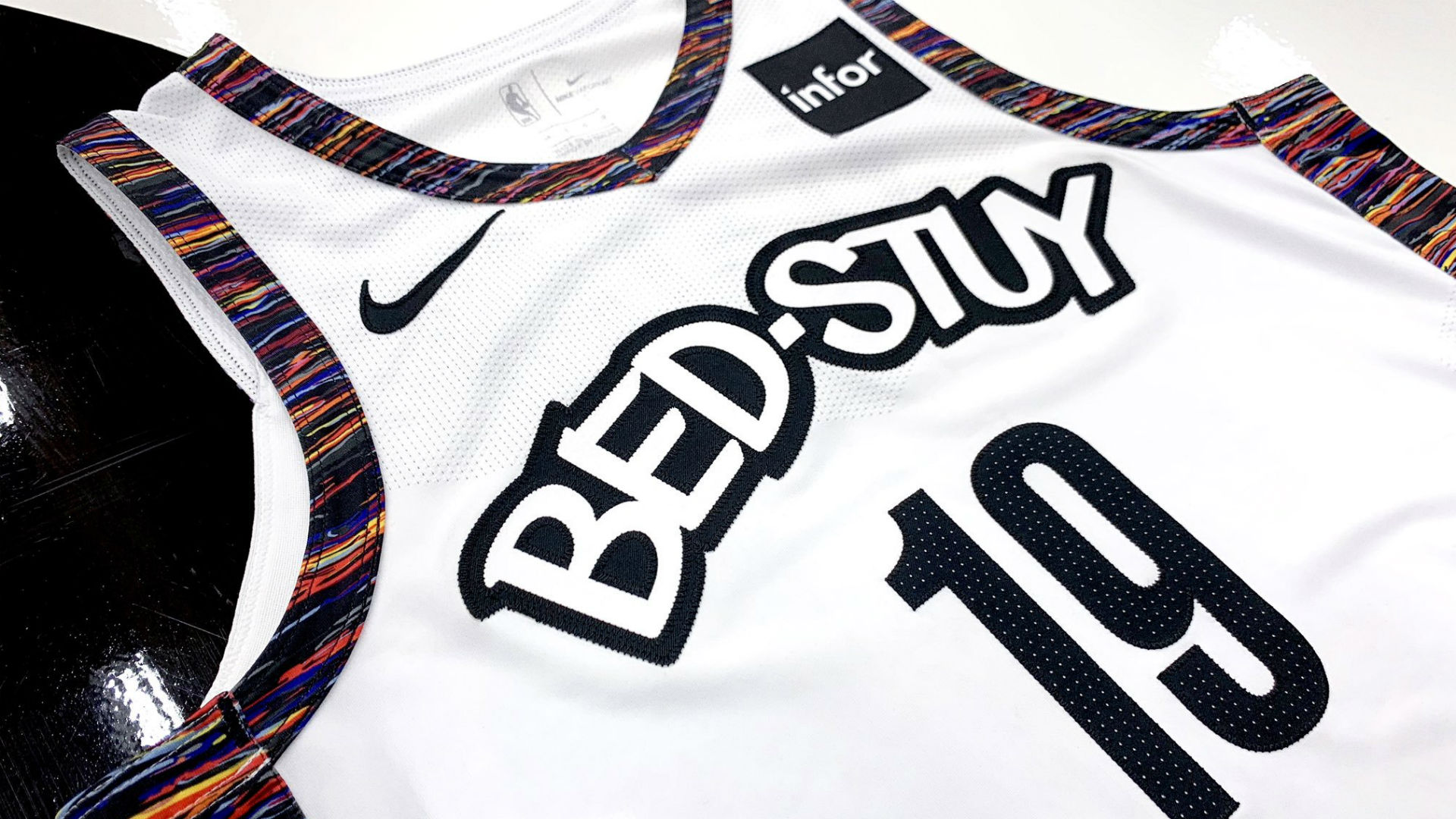 Inspirado en el rapero Biggie y en su barrio característico de la ciudad, Bedford-Stuyvesant. Similar al modelo de la temporada pasada, pero cambiando el negro por el blanco como base y manteniendo los detalles de color en bordes.
𝑙𝑖𝑣𝑒 𝑓𝑟𝑜𝑚 𝐵𝑒𝑑𝑓𝑜𝑟𝑑-𝑆𝑡𝑢𝑦𝑣𝑒𝑠𝑎𝑛𝑡 𝑡ℎ𝑒 𝑙𝑖𝑣𝑒𝑠𝑡 𝑜𝑛𝑒 | 𝑟𝑒𝑝𝑟𝑒𝑠𝑒𝑛𝑡𝑖𝑛𝑔 𝐵𝐾 𝑡𝑜 𝑡ℎ𝑒 𝑓𝑢𝑙𝑙𝑒𝑠𝑡

Introducing our 2019-20 City Edition threads 🎥 pic.twitter.com/9UTp9IMgb4

- Brooklyn Nets (@BrooklynNets) November 22, 2019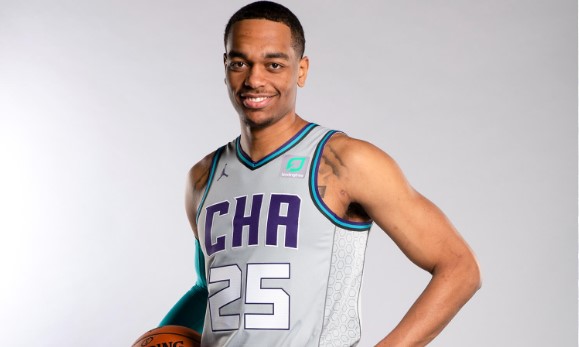 Primera vez en la historia de la franquicia que usa un tono gris para el uniforme, con el "CHA" bien grande en el pecho.
For those of you who don't follow @MilesBridges on Instagram… our 2019-20 City Edition Uniforms have arrived. ❄️ #AllFly

🔗: https://t.co/n1nqkhjp55 pic.twitter.com/4JmOQYTrAX

- Charlotte Hornets (@hornets) November 22, 2019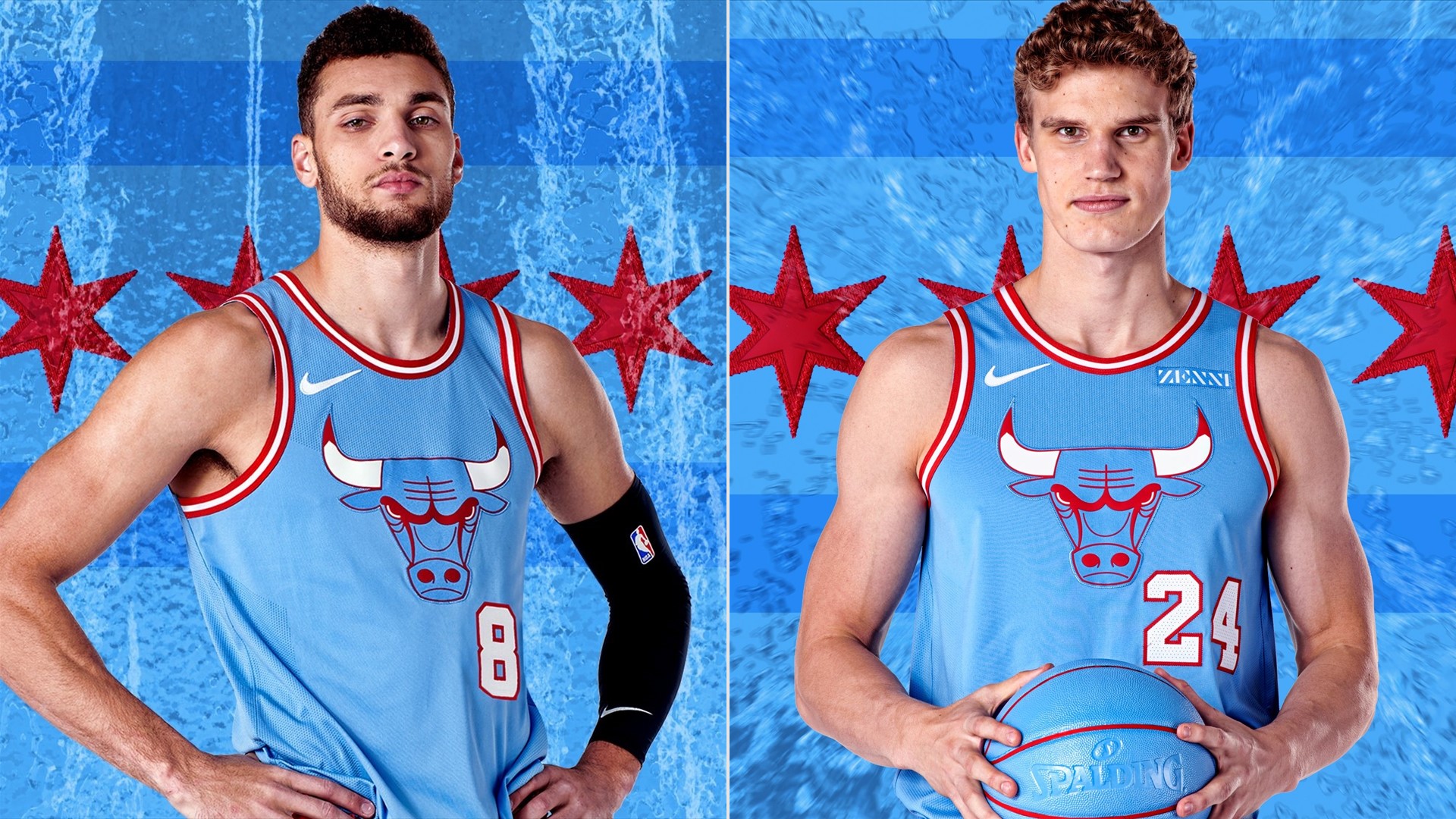 Introducing this season's City Edition uniforms, inspired by the Chicago Flag and the lake and rivers of Chicago. pic.twitter.com/Q0Yf3eoApO

- Chicago Bulls (@chicagobulls) November 20, 2019
Un modelo en base a un tono celeste que representa la bandera y los ríos y lagos de la ciudad de Chicago, con el clásico toro en el pecho y el número a un costado.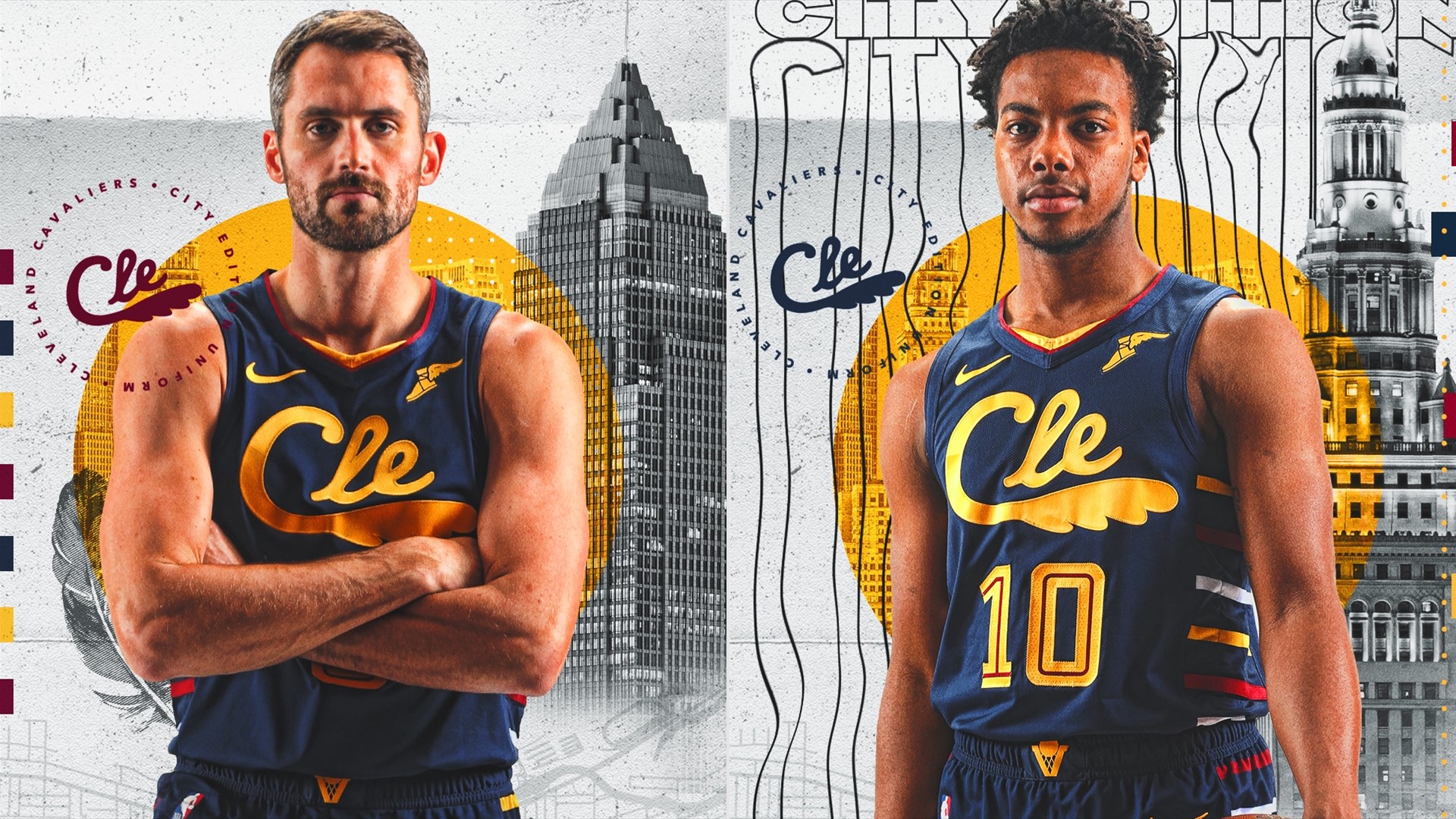 Los Cavs celebran sus 50 años de historia con un modelo City Edition que cuenta con una base de azul oscuro pero que tiene destellos de varias equipaciones que se usaron a lo largo del recorrido de la franquicia en la NBA. "Respetar el pasado, representar el futuro", el lema usado para la presentación. También habrá cancha especial cuando se use.
Respect the 𝐏𝐀𝐒𝐓.
Represent the 𝐅𝐔𝐓𝐔𝐑𝐄.

Introducing our 2019-20 City Edition uniform, inspired by various threads over the last 50 seasons of Cavaliers basketball → https://t.co/cr0CZTtQW5 pic.twitter.com/fp0Xsrz5fb

- Cleveland Cavaliers (@cavs) November 21, 2019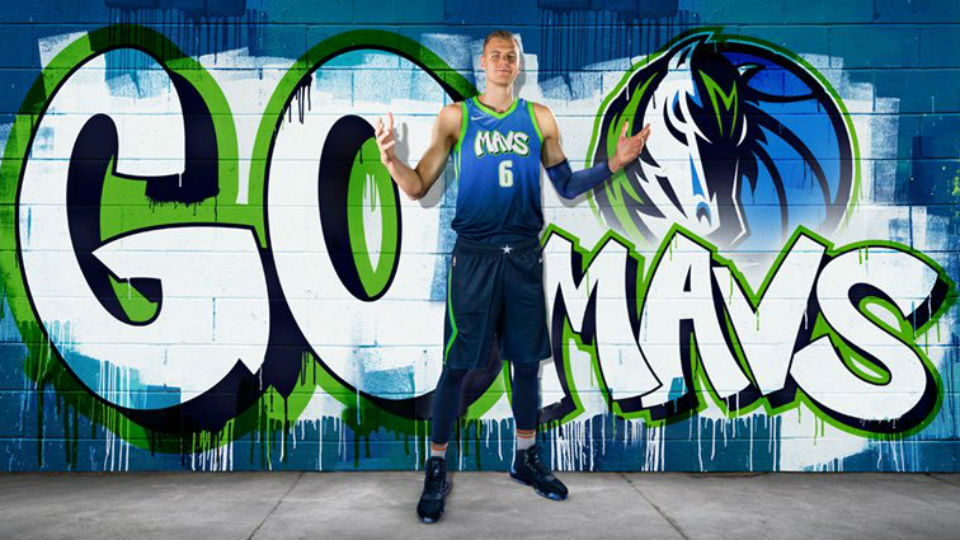 Inspirado en el arte y el básquet, con colores brillantes (sobre todo el verde) y el nombre de los Mavs con una tipografía de graffiti. También habrá cancha especial para usarlas.
Come see it for yourself👀

Join us Tuesday, November 26th for our City Edition Launch Party, Art + Basketball, celebrating 20+ local artists, at @AACenter from 4-8pm.

🎨Visit https://t.co/lFMjfcJd0c for details. pic.twitter.com/OnYbxR7ooq

- Dallas Mavericks (@dallasmavs) November 19, 2019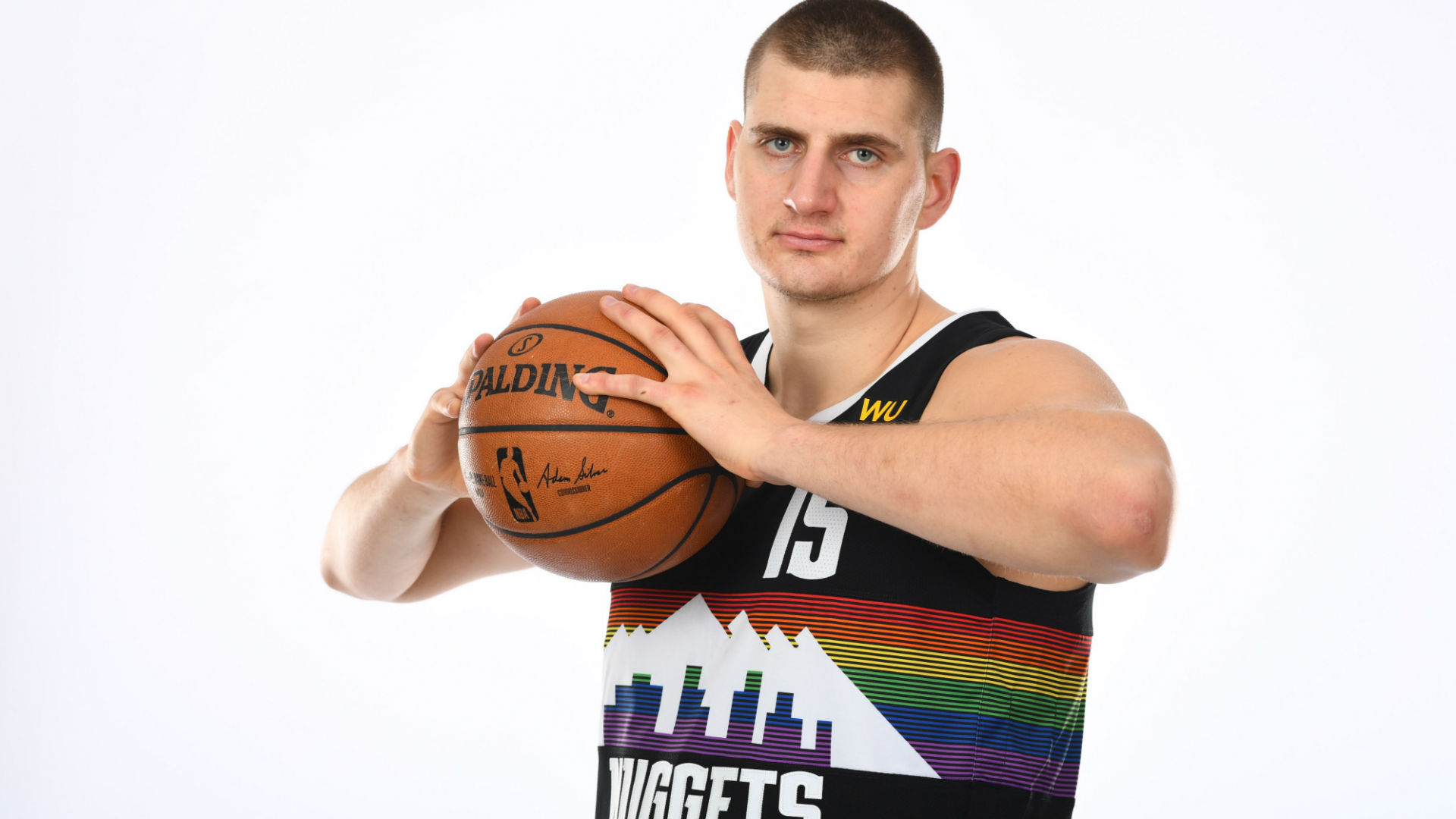 Not to keep repeating ourselves but.... 🔥🔥🔥🔥🔥🔥🔥🔥🔥🔥🔥🔥🔥🔥🔥🔥🔥🔥🔥🔥🔥🔥🔥🔥🔥🔥🔥🔥🔥🔥🔥🔥🔥🔥🔥🔥🔥🔥🔥🔥🔥🔥🔥🔥🔥🔥🔥🔥🔥🔥🔥🔥🔥🔥🔥🔥🔥🔥🔥🔥🔥🔥🔥🔥🔥🔥🔥🔥🔥🔥#RiseOfTheRainbow pic.twitter.com/GNAsWTG6Sl

- Denver Nuggets (@nuggets) November 20, 2019
¿Una de las mejores? El tradicional skyline, el arcoiris, un tono oscuro de base... Las redes sociales explotaron (y con razón) con su presentación.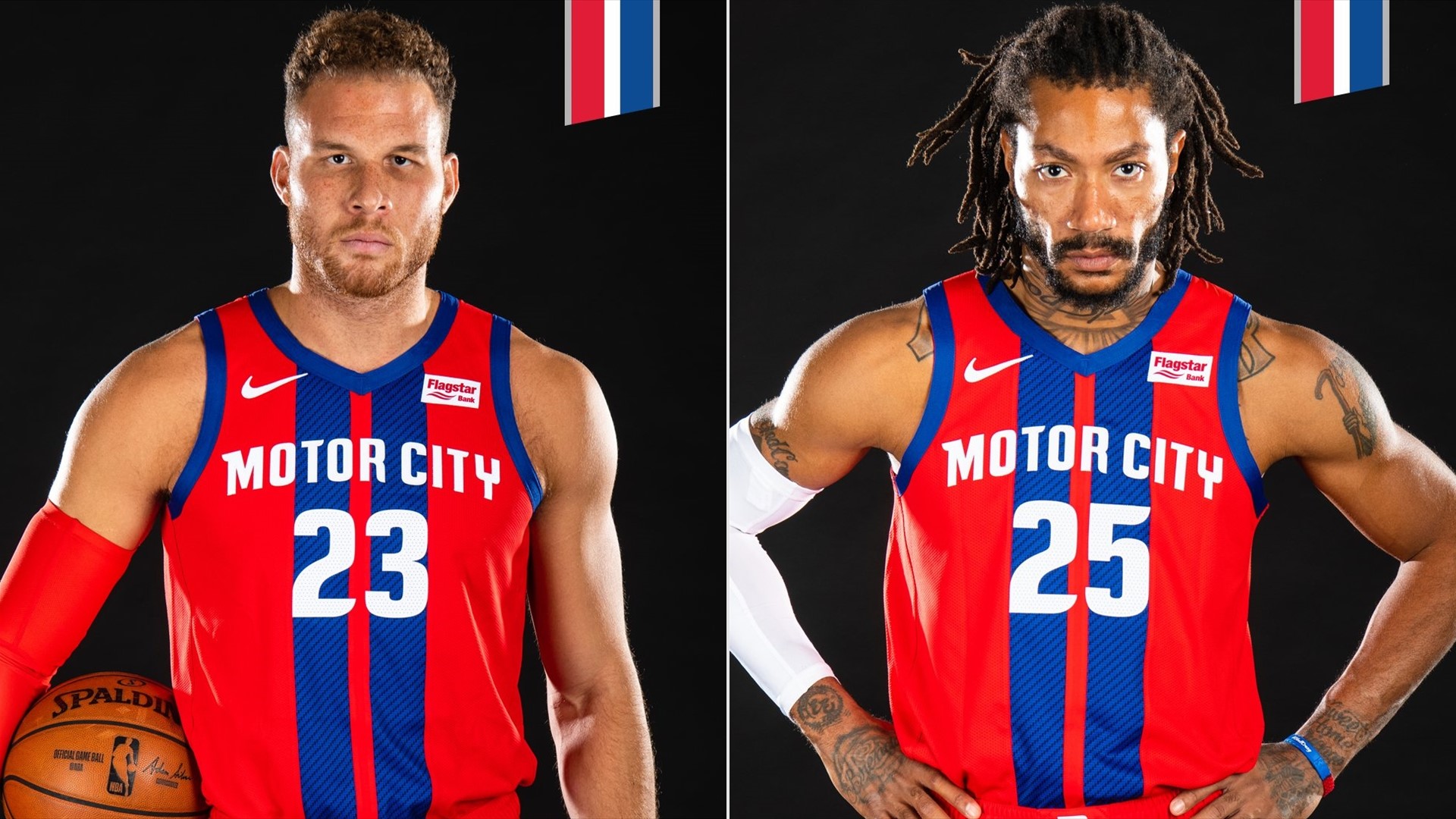 Inspired by the muscle car heritage of the Motor City.

Our 2019 City Edition Jersey is here 🔴🔵 pic.twitter.com/pGK4am4n3P

- Detroit Pistons (@DetroitPistons) November 21, 2019
¿San Lorenzo de Argentina? ¿Baskonia de España? Un particular azulgrana con el Motor City que representa a la ciudad de Detroit.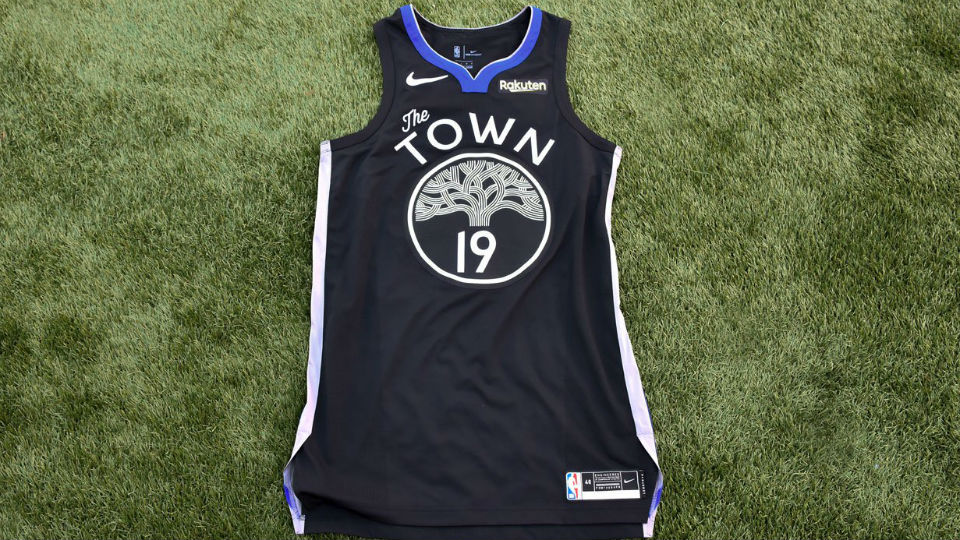 》The Town - City Edition《

A tribute to Oakland, The Town uniform celebrates the Oakland community and its support for the Warriors, who played 47 seasons in The Town. pic.twitter.com/JCizABi9eO

- Golden State Warriors (@warriors) September 17, 2019
El último subcampeón vuelve al modelo "The Town", un tributo a Oakland que se introdujo en la temporada 2017-2018.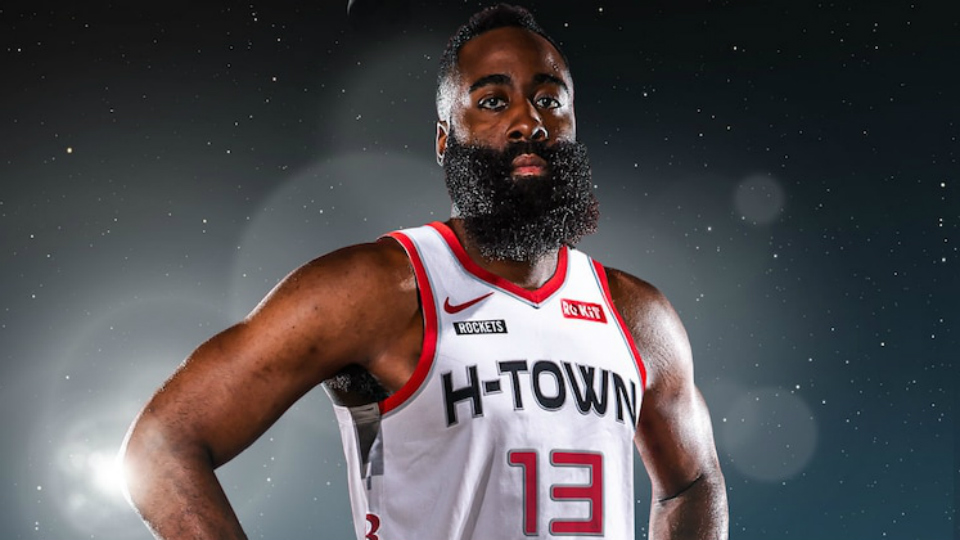 Our City Edition Uniforms Have Arrived! #OneMission pic.twitter.com/4IsGFNFnys

- Houston Rockets (@HoustonRockets) November 19, 2019
"Houston, tenemos un problema"... Sí, los Rockets se inspiraron en la NASA para esta muy interesante versión de camiseta, con una base blanca y detalles "espaciales".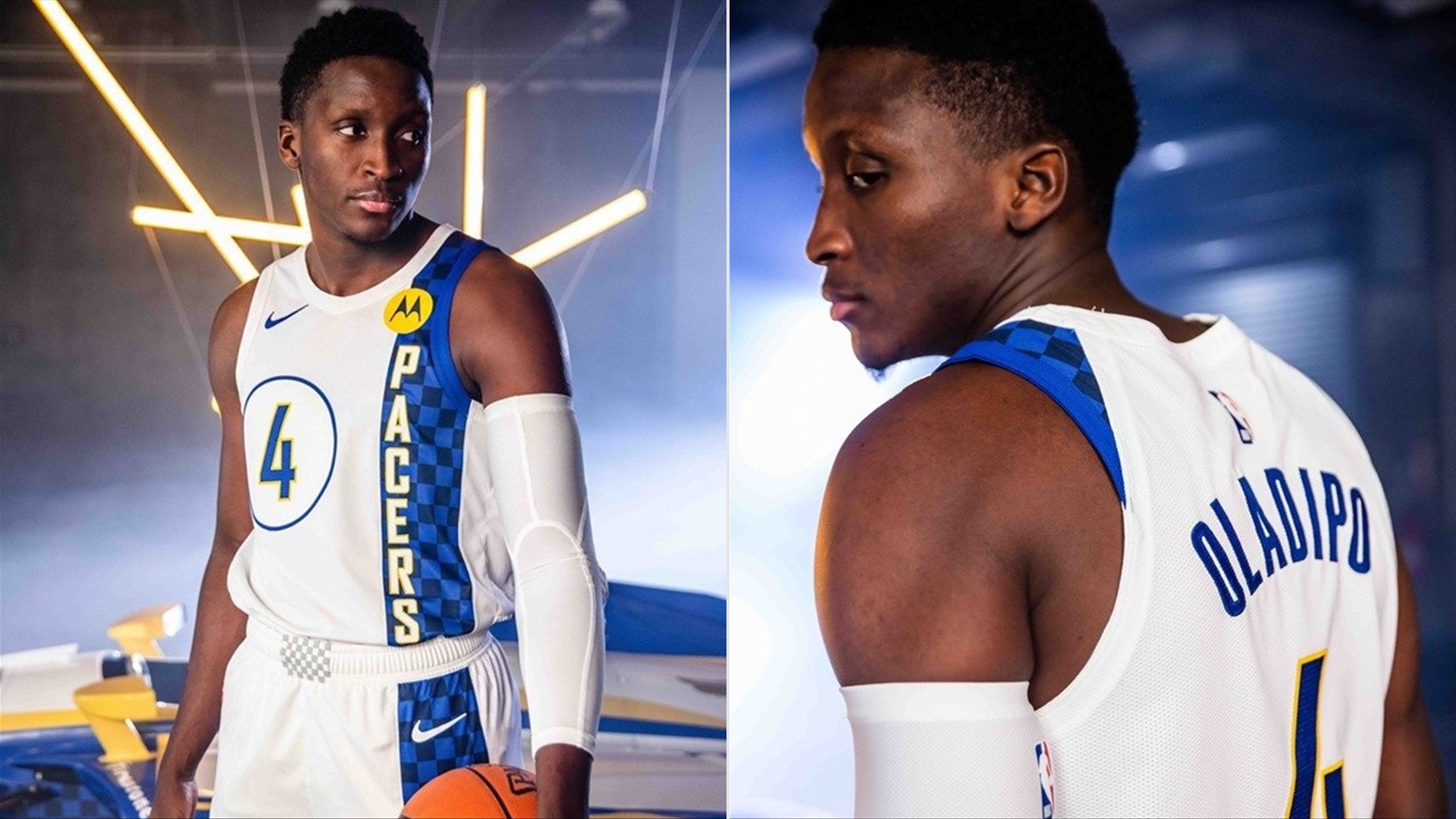 Our state. Our City. Our speed. #AlwaysLead x @IMS pic.twitter.com/YN8LINqpIq

- Indiana Pacers (@Pacers) November 21, 2019
Un modelo cantado... Indianápolis está asociado a la velocidad y el deporte motor, con las 500 millas de Indianápolis como ícono del lugar. Y claro, los Pacers presentaron un modelo inspirado en la velocidad y las carreras, similar a uno usado hace dos campañas pero cambiando la base (ahora blanca). De las mejores equipaciones City Edition.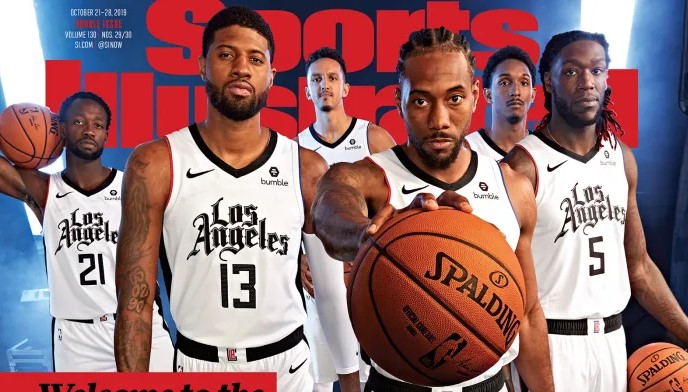 Particular manera de presentarlas: en la portada de la tradicional revista Sports Illustrated, con la renovación de la mano de Kawhi Leonard, Paul George y compañía. Base blanca, tipografía al estilo San Andreas en negro. Simple pero efectiva.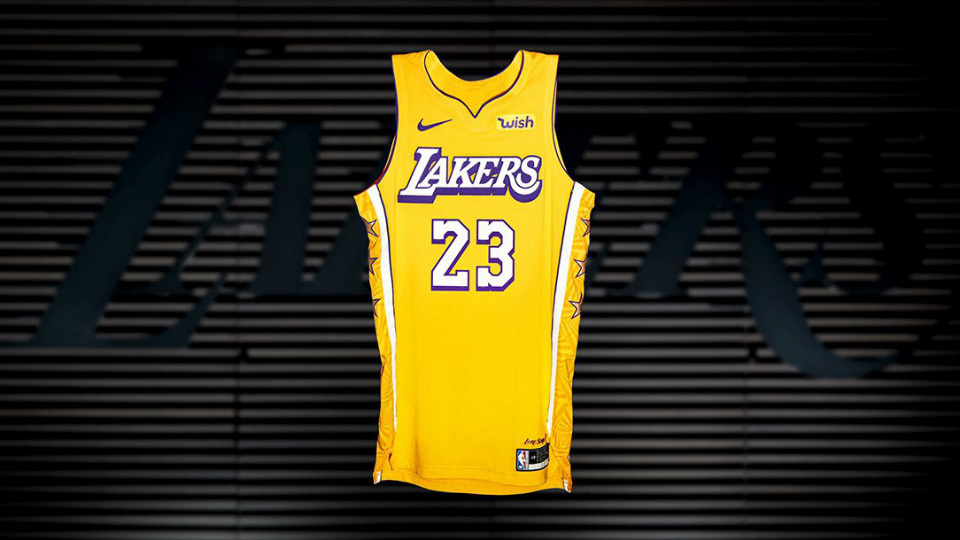 Muy interesante opción de los Lakers, que continúan con su hábito desde la aparición de las City Edition y deja el diseño en manos de una leyenda. Esta vez, Shaquille O'Neal, con una camiseta con el tradicional oro de LA y tipografía similar a su época de dominio en la franquicia. Un detalle top: estrellas con los números retirados a los costados, y un parche homenajeando a Jerry Buss.
Designed for dominance, inspired by legacy.

Introducing this year's City Edition Uniform by @SHAQ. pic.twitter.com/MbJUcKFVsh

- Los Angeles Lakers (@Lakers) November 20, 2019
Los Grizzlies no presentaron uniforme City Edition todavía, pero con el clásico que usarán alcanza y sobra: un viaje al pasado para recordar esa fantástica camiseta de la etapa de la franquicia en Vancouver.
𝓋𝒾𝓃𝓉𝒶𝑔𝑒 𝓋𝒾𝒷𝑒𝓈 📸 pic.twitter.com/IW4ci9Bbcj

- Memphis Grizzlies (@memgrizz) November 19, 2019
El Heat todavía no presentó su uniforme, pero todo parece indicar que irá por el mismo lado que usó el año pasado y maravilló a todos, pero con un cambio de tono (¿base con celeste/azul?). El anuncio de aquellas Vice Nights sigue siendo espectacular.
We can feel it... coming... in the air, tonight.

Midnight, tonight, to be exact. Midnight Madness inside @AAarena! Be amongst the first to get your #ViceNights gear and see our new Vice court! pic.twitter.com/Eu9QN4ogBM

- Miami HEAT (@MiamiHEAT) November 8, 2018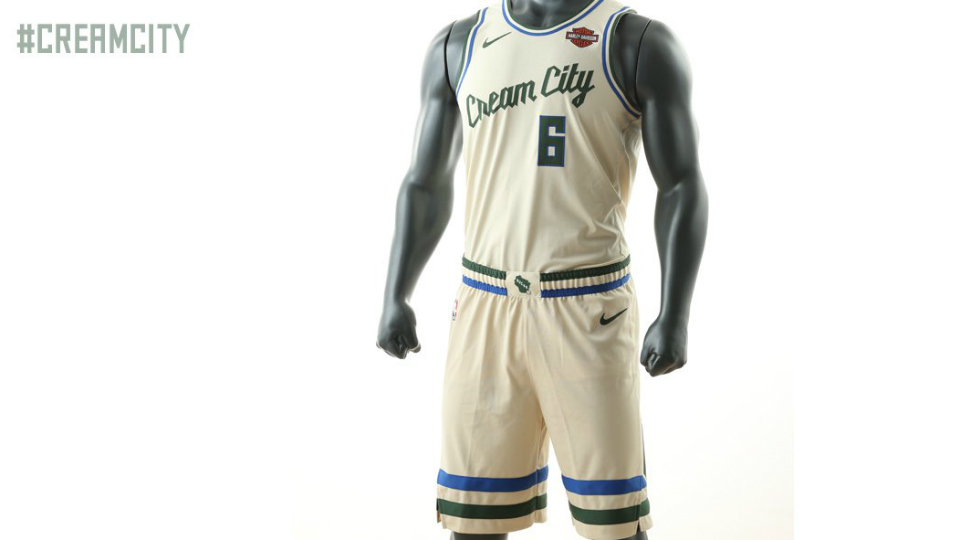 Los Bucks le hacen honor a la ciudad y presentan la versión "Cream City", en un tono claro que hace referencia a la fachada clásica de los ladrillos que hicieron a Milwaukee.
City Edition 2019-20:

A #CreamCity Thread 👇 pic.twitter.com/DWvnsv6m6X

- Milwaukee Bucks (@Bucks) November 20, 2019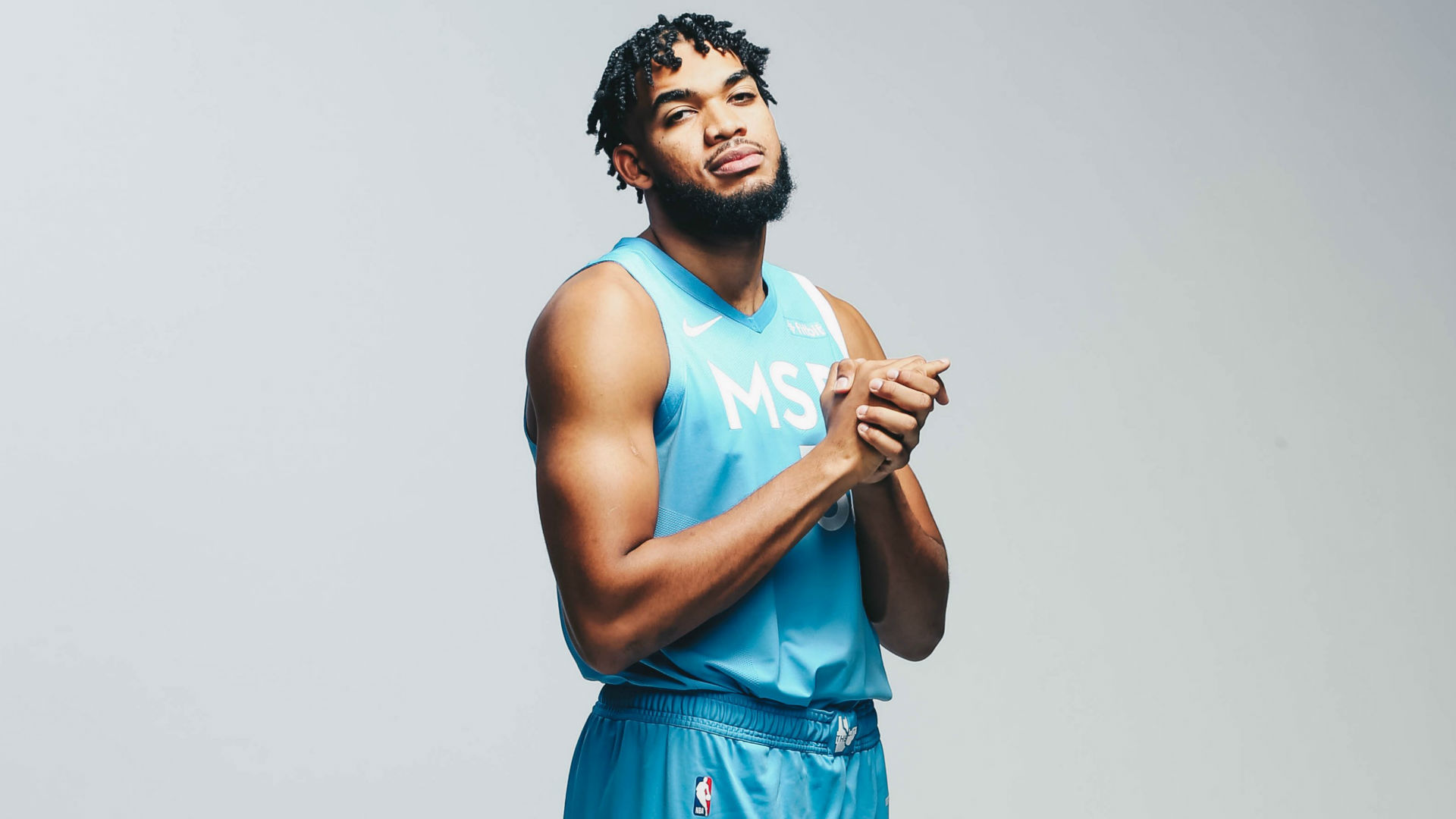 𝐈𝐧𝐭𝐫𝐨𝐝𝐮𝐜𝐢𝐧𝐠 𝐓𝐡𝐞 𝟐𝟎𝟏𝟗-𝟐𝟎 C̶i̶t̶y̶ 𝐂𝐢𝐭𝐢𝐞𝐬 𝐄𝐝𝐢𝐭𝐢𝐨𝐧 𝐔𝐧𝐢𝐟𝐨𝐫𝐦 pic.twitter.com/jd98gEbExC

- Timberwolves (@Timberwolves) November 20, 2019
La versión MSP de los Wolves le hacen honor a las ciudades de Minneapolis y St. Paul. El celeste/azul cielo que domina en la camiseta se refleja el agua el agua que corre alrededor de esos lugares, sobre todo a través del Río Mississippi.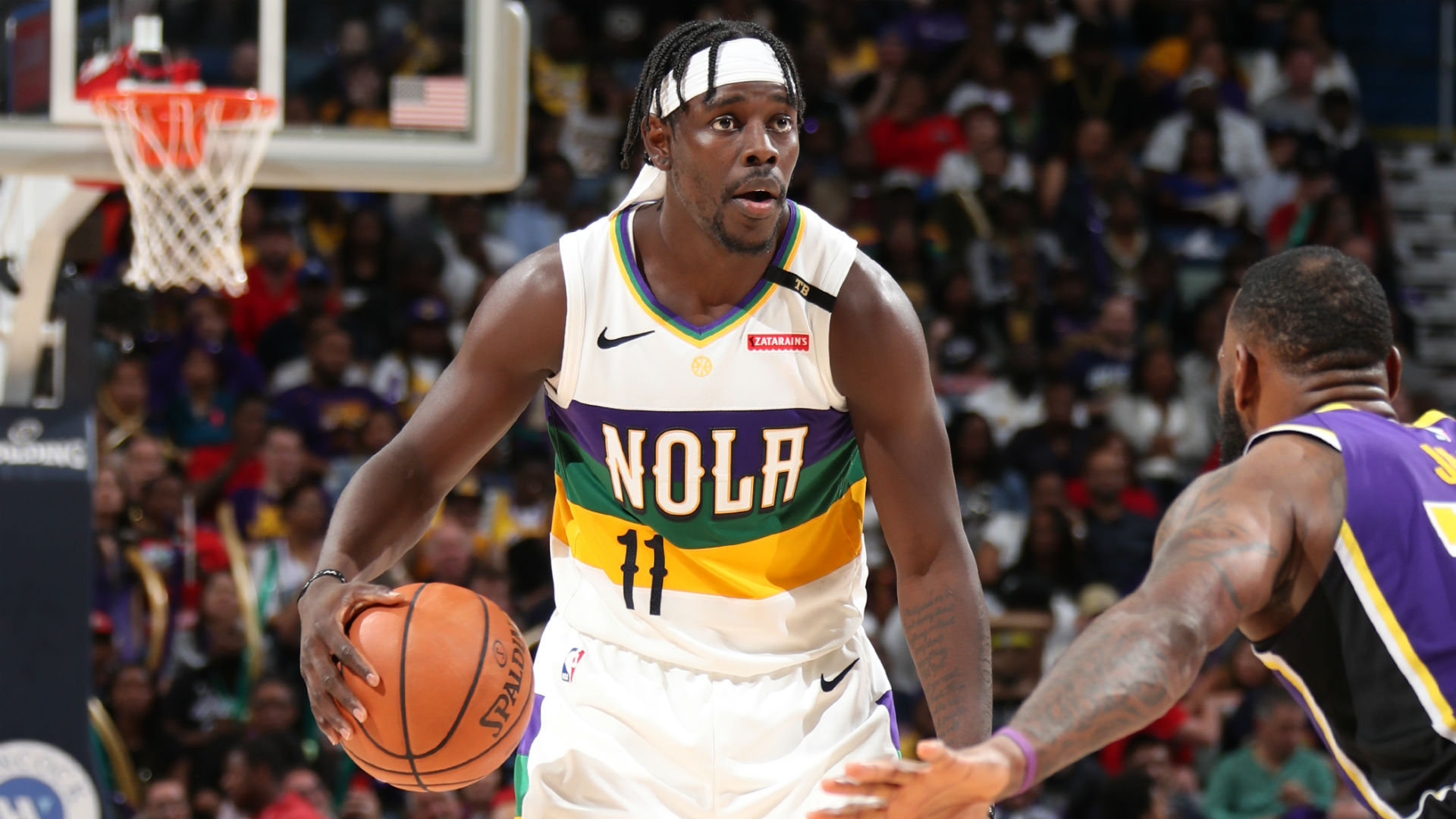 Los Pelicans mantendrán su versión Mardi Gras de la temporada pasada.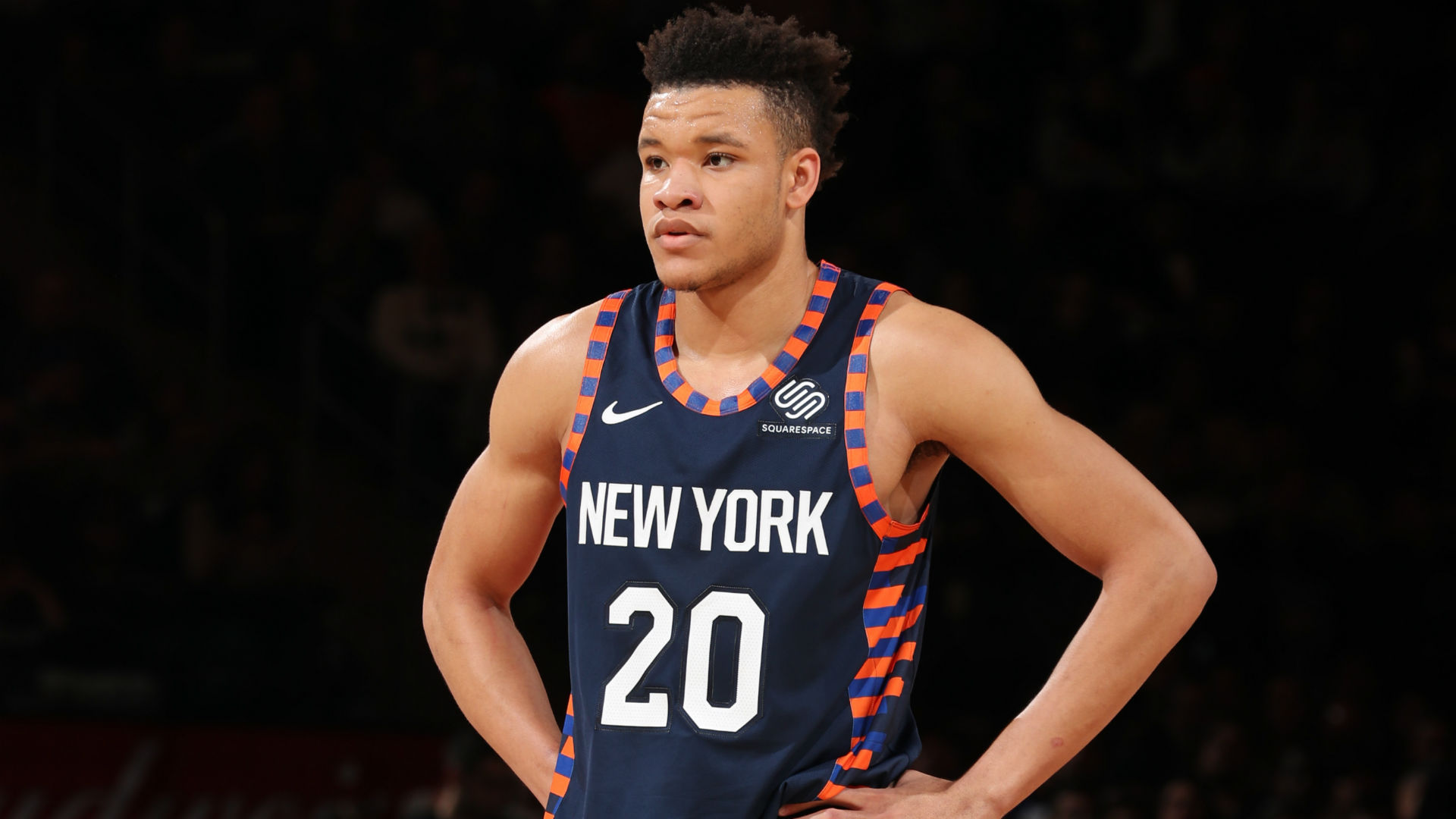 Otro que repirte modelo (muy lindo por cierto) de la temporada pasada.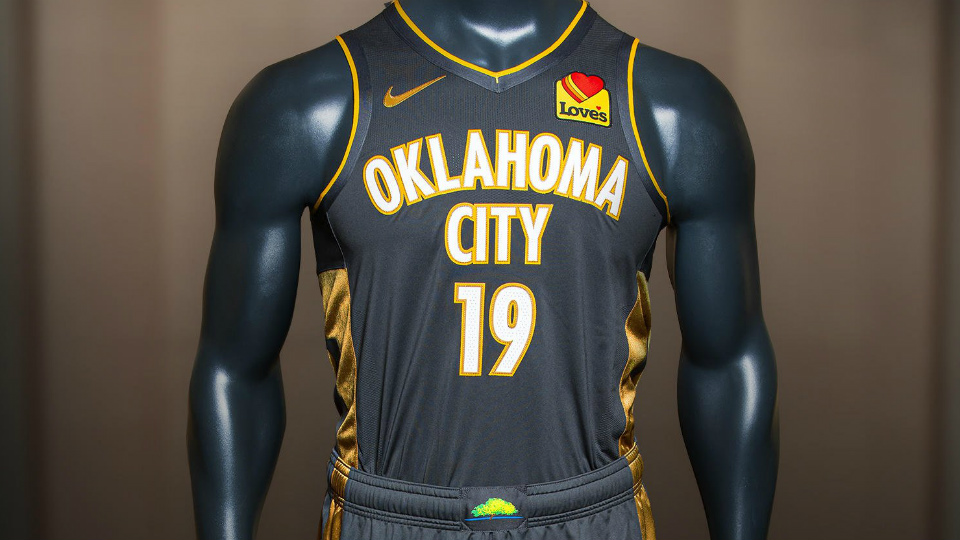 La del Thunder será muy especial, en honor a los fallecidos en el atentado en el edificio Alfred P. Murrah Federal de Oklahoma City, trágico episodio que en abril cumplirá 25 años. La franquicia se unió al Oklahoma City National Memorial & Museum para este diseño, y ya tuvo momentos emotivos, como la entrega de una camiseta personalizada a los familiares de las 168 víctimas.
As the 25th anniversary of 4/19/95 approaches, we were honored to work with the OKC National Memorial & Museum to create our 2019-20 City Edition uniform. It's a tribute to those who were killed, those who survived and those changed forever.

🔗 https://t.co/mimmv8ZiET pic.twitter.com/Y9ix5jFz7o

- OKC THUNDER (@okcthunder) July 23, 2019
Powerful on-court moment before tonight's game. Family members representing each of the 168 killed in 1995 OKC Bombing received special 2020 City Edition jerseys with the name of their loved one on the back. It's a partnership with @OKCNM pic.twitter.com/dJfyF5ureR

- OKC THUNDER (@okcthunder) November 6, 2019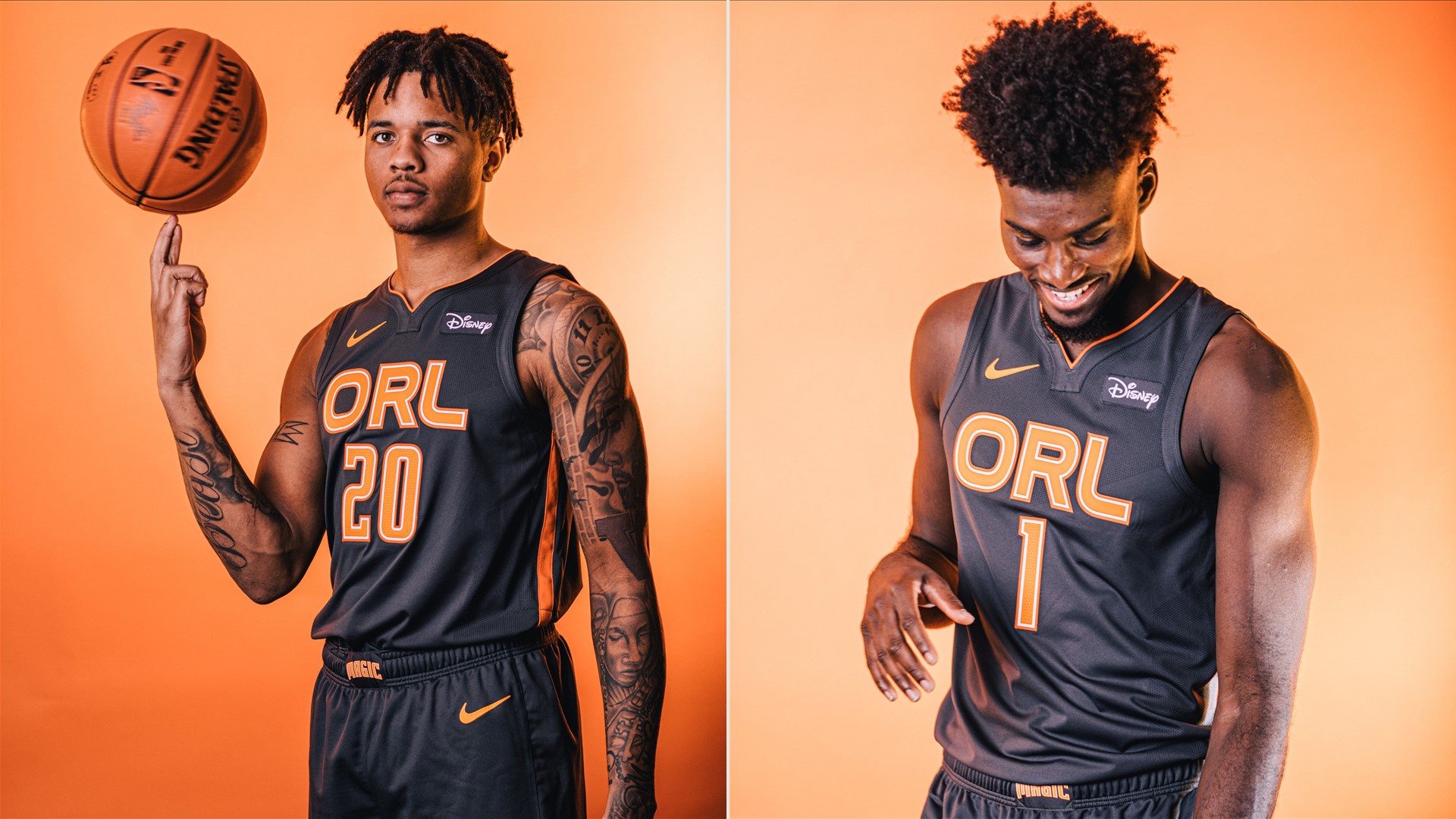 Muy pero muy interesante opción del Magic, con una base oscura y detalles en naranja inspirados en el gran vínculo de la ciudad con la fruta. La presentación, como no podía ser de otra manera, fue en el NBA Experience en Disney Springs.
A look back at our City Edition reveal at @WaltDisneyWorld's NBA Experience! pic.twitter.com/Hd6VDk4z9C

- Orlando Magic (@OrlandoMagic) November 16, 2019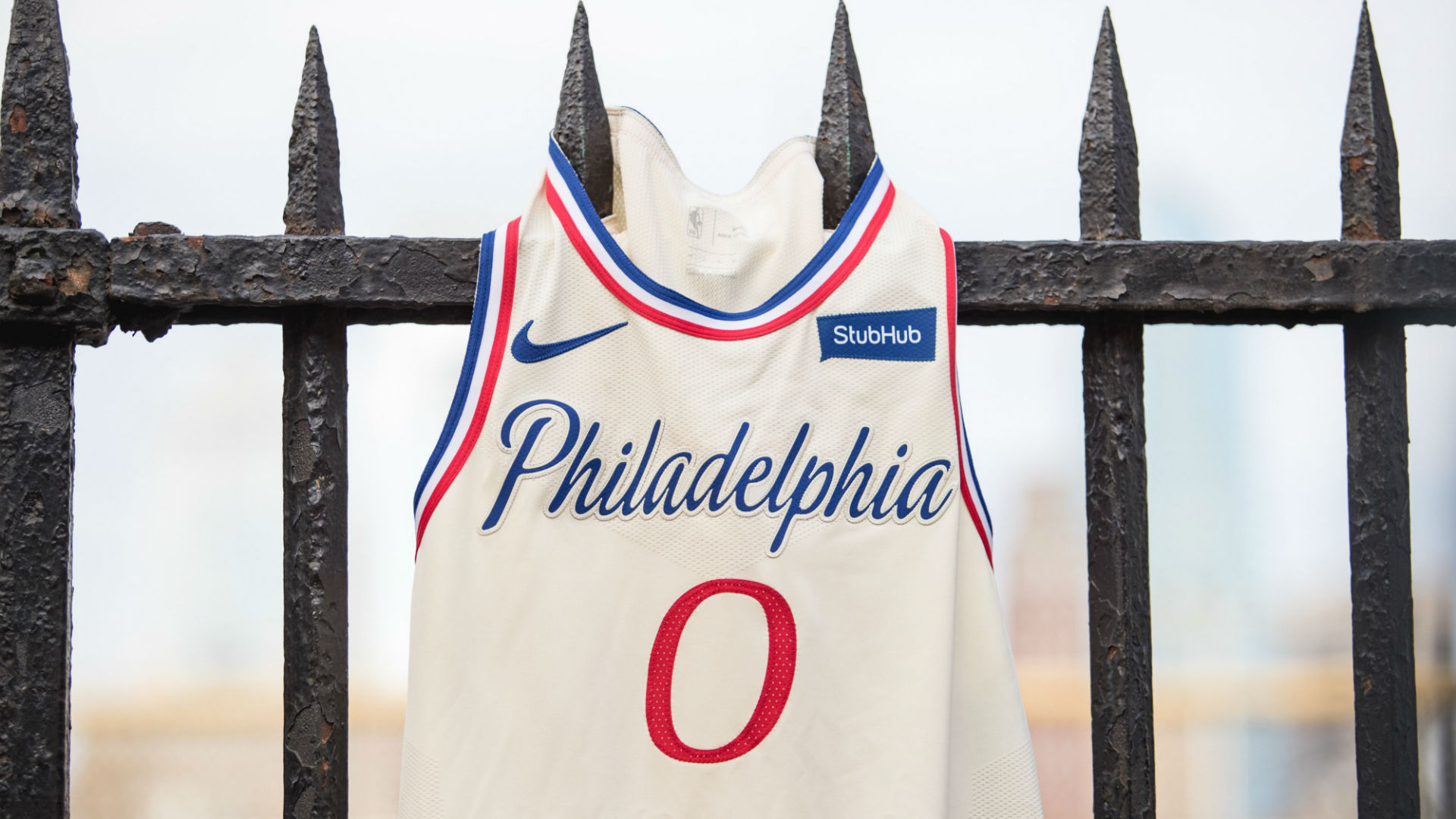 Un hermoso clásico que nunca falla para los Sixers, con un homenaje a la campana de la libertad.
The threads.

🧵⤵️ pic.twitter.com/mIeQ2xsGlG

- Philadelphia 76ers (@sixers) November 20, 2019
Los Suns Noche City Edition pic.twitter.com/G8kX84Jqmm

- Phoenix Suns (@Suns) November 22, 2019
Phoenix repite línea de otros años, con su homenaje a la cultura hispana con "Los Suns" en el pecho, aunque en un tono diferente al del año pasado, oscuro y en modo "noche".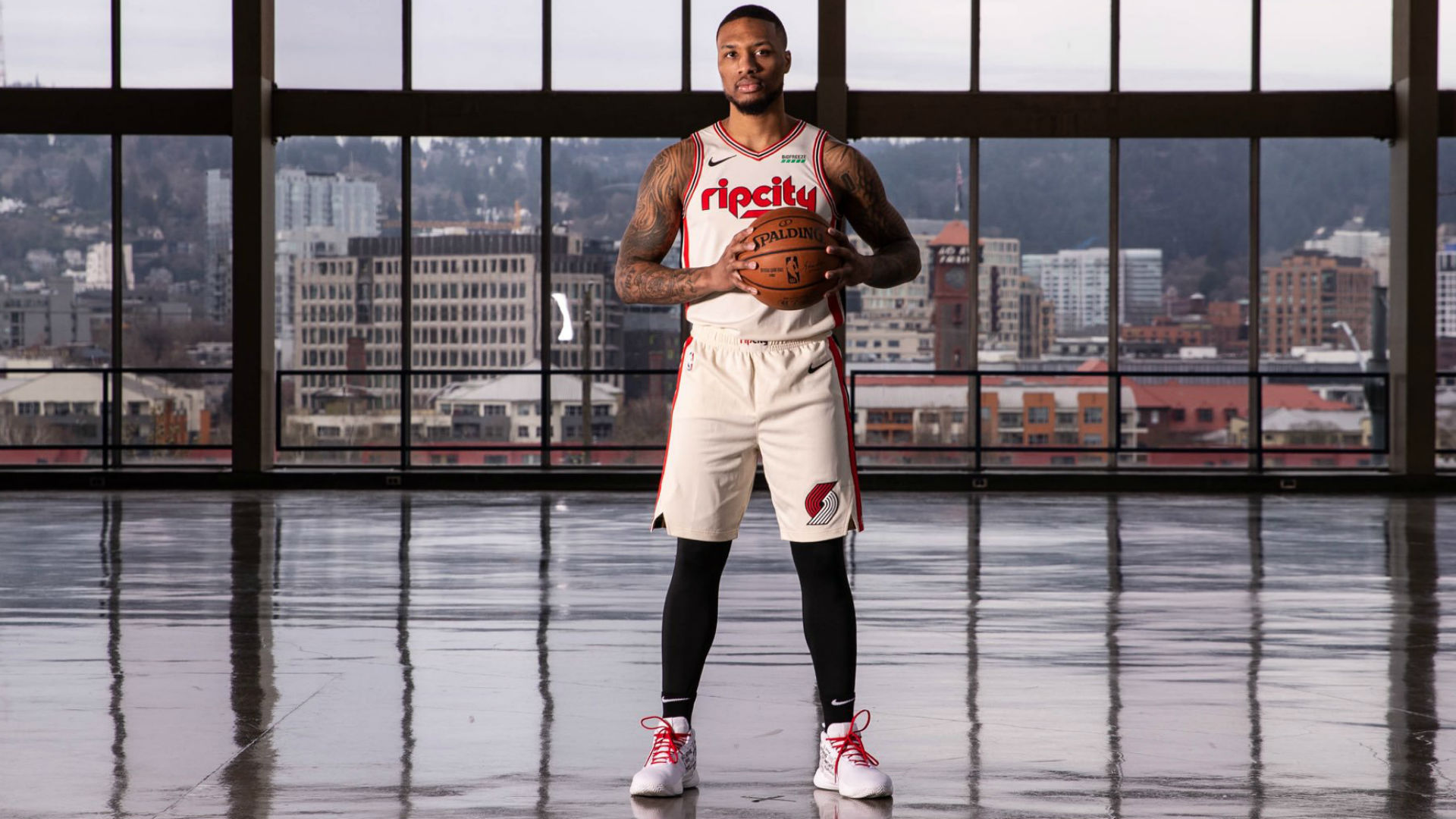 Vuelve el modelo con el tradicional Rip City, aunque esta vez en una base blanca. ¿De las mejores?
Our City. Rip City.

Introducing our @biofreeze 2019-20 "Rip" City Edition Uniforms: https://t.co/WLtVylyUr0 pic.twitter.com/nk8XiuhsxU

- Portland Trail Blazers (@trailblazers) November 19, 2019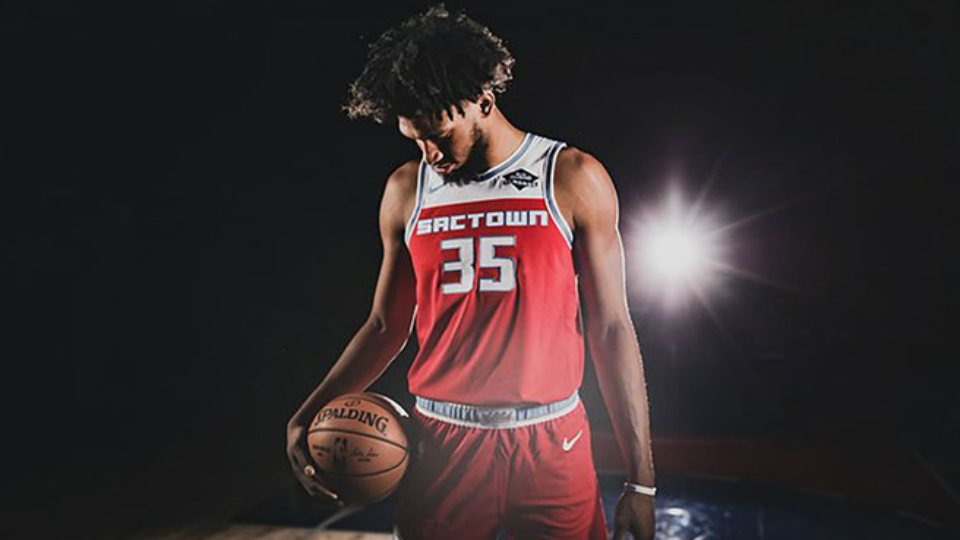 Modelo similar al usado en la temporada pasada, con el "Sactown" en el pecho, pero con un cambio sustancial: la base ahora es roja.
This year, we rep the 𝐂𝐈𝐓𝐘.

In 𝐑𝐄𝐃. pic.twitter.com/P87ae4fgOF

- Sacramento Kings (@SacramentoKings) November 20, 2019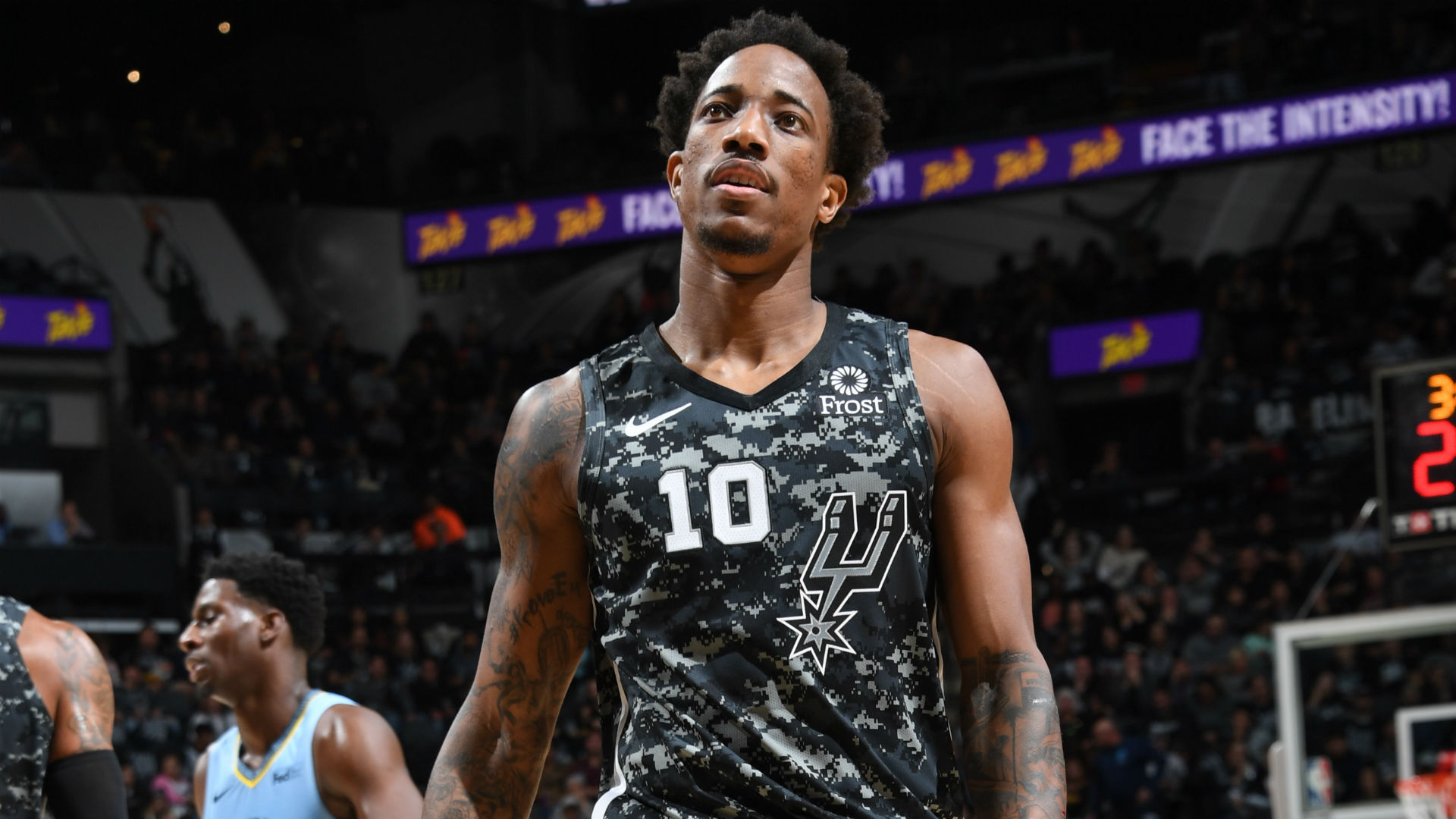 Los texanos usarán una vez más el ya tradicional modelo camuflado, en honor a la apreciación militar en la franquicia.
Over the past few weeks, we presented Spurs Camouflage City Edition jerseys to thirty deserving people and organizations with military ties! pic.twitter.com/cK4TUZ1olT

- San Antonio Spurs (@spurs) November 10, 2019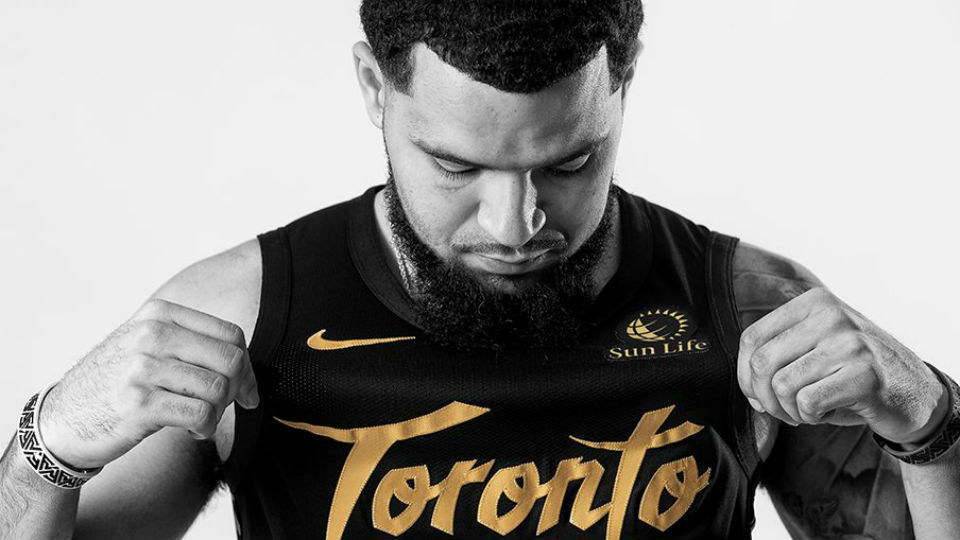 El campeón presentó otro muy lindo modelo: oscuro, con la inscripción de Toronto en cursiva y en un tono dorado. Está inspirada en el "juego, cultura y comunidad que moldea a la ciudad".
This is Toronto. Welcome home. @welcomeOVO | #WeTheNorth pic.twitter.com/MDybz1Uiuh

- Toronto Raptors (@Raptors) November 22, 2019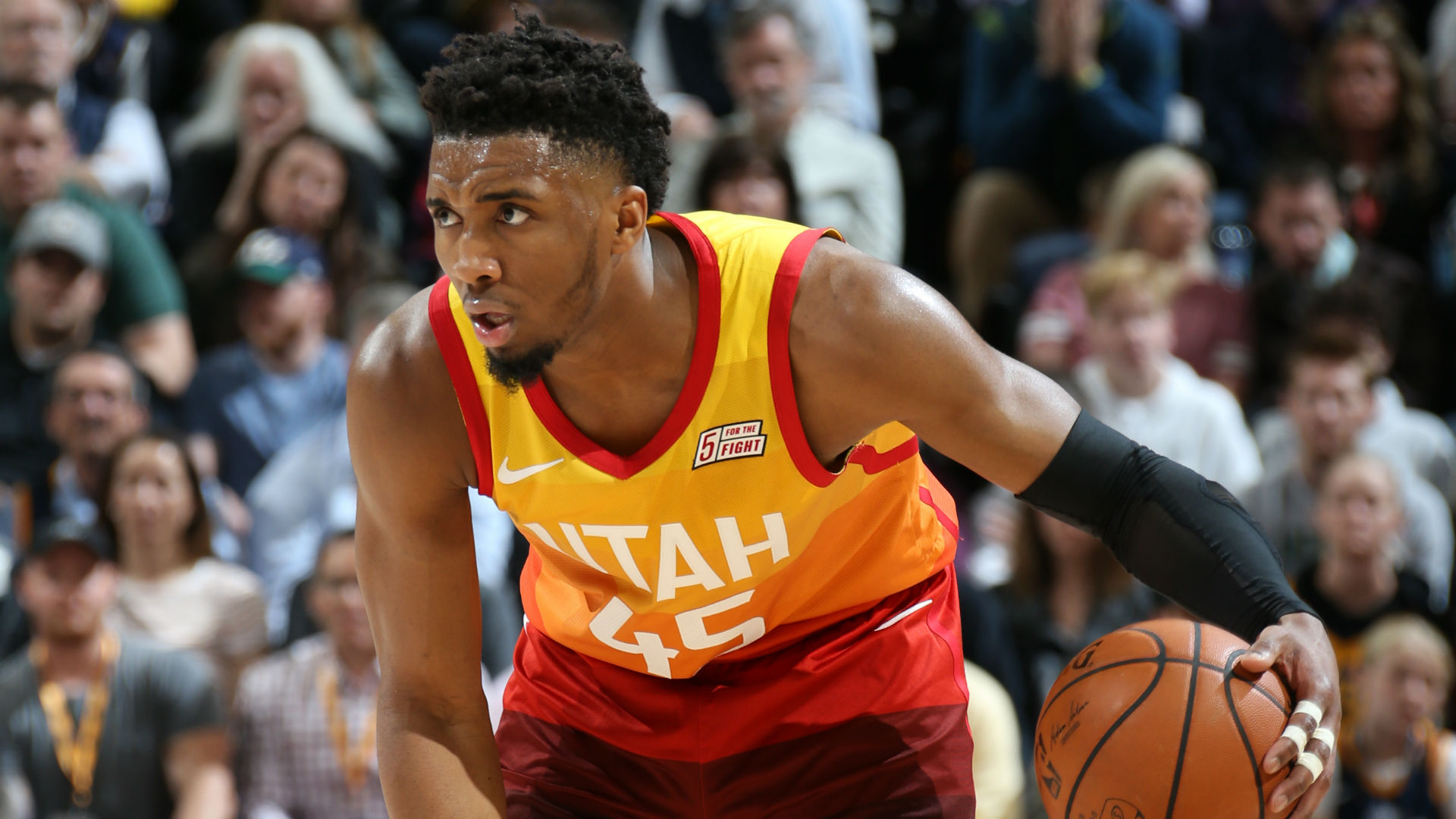 ¿Para qué cambiar lo que funciona, no? El Jazz repite modelo de la temporada pasada, ese interesante degradé de rojo a amarillo que se acompaña con un parqué especial.
19/20 City Edition ❤️🧡💛

𝑜𝓃𝑒 𝒻𝒾𝓃𝒶𝓁 𝓈𝑒𝒶𝓈𝑜𝓃 pic.twitter.com/xQJUbW04lP

- Utah Jazz (@utahjazz) November 19, 2019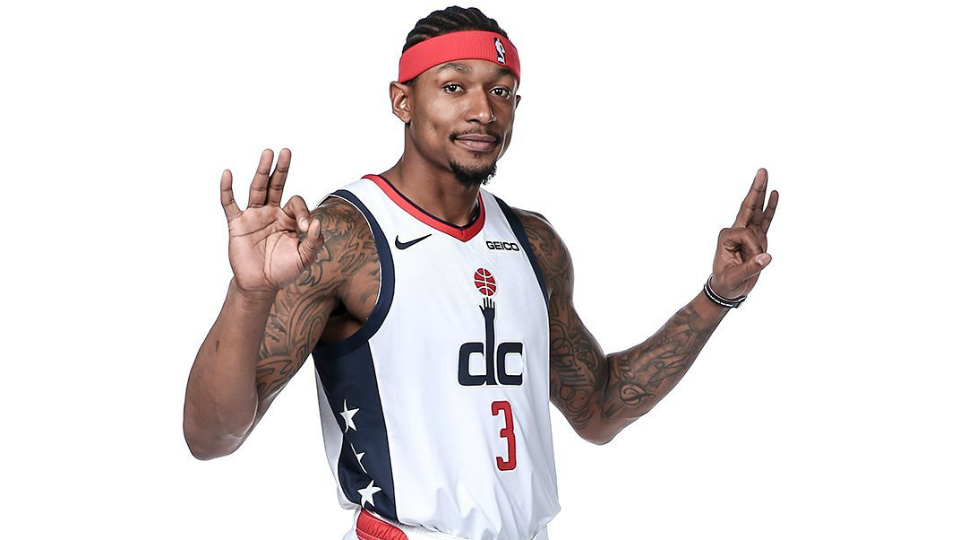 Los Wizards vuelven con el modelo de las estrellas y las tiras, en base blanca y con el DC en el pecho que es 100% representativo de la capital y de Estados Unidos.
Back by popular demand.

Stars & Stripes 🇺🇸 | #RepTheDistrict pic.twitter.com/DWc1XqmHC4

- Washington Wizards (@WashWizards) November 20, 2019
¿Cuál es la mejor camiseta City Edition de la 2019-2020?
Las opiniones aquí expresadas no reflejan necesariamente aquellas de la NBA o sus organizaciones.