Abriendo la jornada, los Lakers perdieron nuevamente frente a Orlando tras lograr empatar el partido pero no poder anotar en las últimas dos posesiones. Pero hubo partidazos por doquier: los Knicks volvieron a ganar, Jimmy Butler lo ganó en el último segundo y los Clippers siguen en su racha ganadora. A continuación, cuatro pequeñas claves de cuatro partidos y todos los resultados.
Las cuatro claves de la noche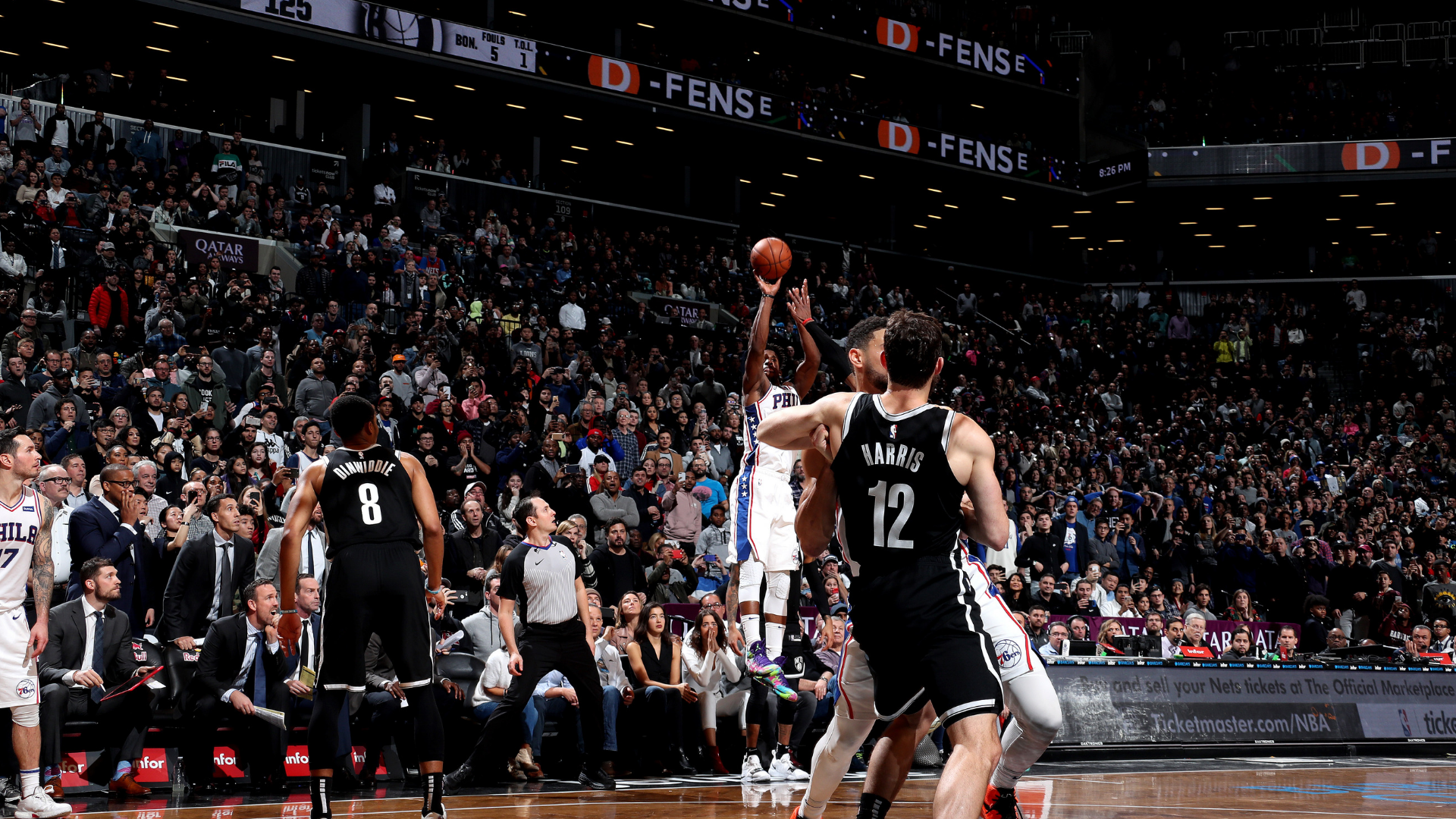 Un partido que tuvo dos caras en el Staples Center: la primera mitad donde los Lakers estuvieron arriba en el marcador hasta el entretiempo y la segunda mitad donde faltando menos de un minuto, los Magic desperdiciaron una ventaja de 16 puntos y el partido se igualó 104-104. Pero LeBron James no pudo conectar un triple y luego, tras atacar el aro y atraer a todos los defensores, le dio la pelota a Kendavious Caldwell-Pope, quien tampoco pudo anotar el disparo a distancia solo. Los Magic prevalecieron nuevamente ante los Lakers detrás de los 31 puntos y 15 rebotes de Nikola Vucevic. LeBron finalizó con 24 puntos y 7 asistencias.

El último cuarto fue de novela, pero los Grizzlies perdieron ante unos Knicks que simplemente fueron más efectivos. ¿Desde dónde? Desde la línea de libres. Allí los de Fitzdale pasaron por arriba a Memphis con su 84% de efectividad en 32 intentos. La stat de la noche fue para el rookie Jaren Jackson Jr., que tuvo 7 bloqueos (4 en el último cuarto).

Sin Donovan Mitchell, los Jazz vapulearon por 21 puntos a los Kings. ¿El factor clave? El español Ricky Rubio, que en 26 minutos tuvo 27 puntos, 7 rebotes y 5 asistencias. Falló la producción de los titulares de los Kings: el único que llegó a los 20 puntos fue Bogdan Bogdanovic.

Los Nets desperdiciaron una ventaja de 20 puntos y se encontraron en la peor situación posible: partido empatado, 10 segundos en el reloj y la pelota en manos de... Jimmy Butler. La historia se repitió y Butler le dio la victoria a Philly con un triple step-back desde el codo que sentenció la noche en Brooklyn.
Partidos, resultados y posiciones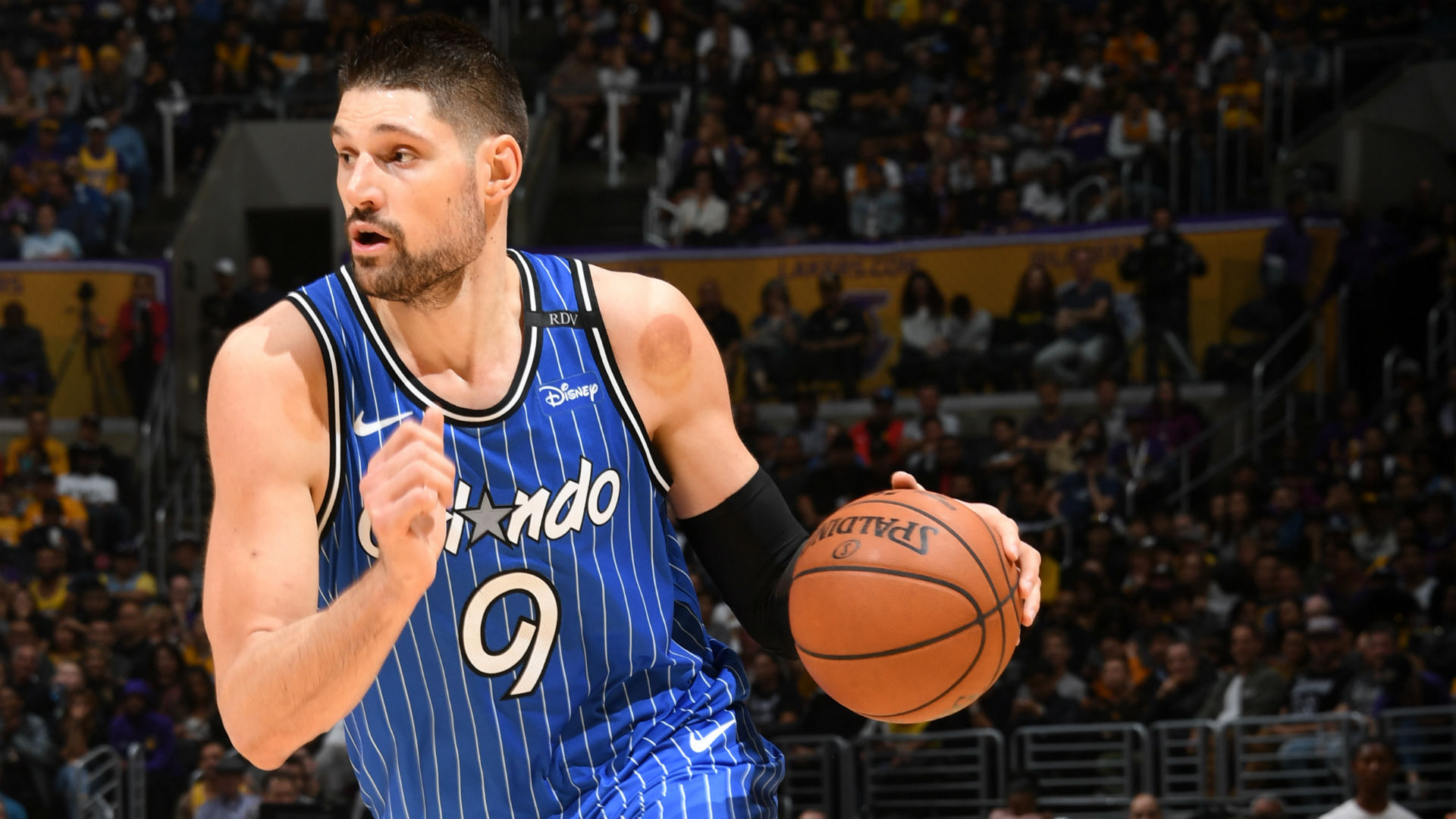 Las mejores jugadas de la noche
Aaron Gordon con la reversa
✈️ Aaron Gordon goes upstairs for the reverse JAM #PureMagic

📺 on #NBA League Pass ➡️ https://t.co/QZB0lUWiuk pic.twitter.com/sran6W8RCA

- NBA Australia (@NBA_AU) November 25, 2018
SHOWTIME Embiid
EMBIID OFF THE BACKBOARD!!!! pic.twitter.com/rWM8FPMQTo

- NBA Australia (@NBA_AU) November 26, 2018
Mudiay...¿candidato a volcada del año?
😱 OK MUDIAY 😱 pic.twitter.com/fzSANh7WKS

- NBA Australia (@NBA_AU) November 26, 2018
Trae Young desde la casa
❄️ Trae Young pulls up from the logo! ❄️#TrueToAtlanta 25#Hornets30 35

WATCH on #NBA League Pass pic.twitter.com/LhY6CgIaNl

- NBA (@NBA) November 25, 2018
LeBron, otro día en la oficina
👑 LeBron jams it home off the spin move 🌪 #LakeShow

📺 on #NBA League Pass: ➡️ https://t.co/QZB0lUWiuk pic.twitter.com/0dI96tI3r0

- NBA Australia (@NBA_AU) November 25, 2018
Wade hace historia en Miami
Dwyane Wade sets a franchise record for points off the bench with 3️⃣5️⃣ against the #Raptors #HEATCulture #OneLastDance pic.twitter.com/8xgXTjzvFA

- NBA Australia (@NBA_AU) November 26, 2018