Se jugaron seis partidos en la jornada NBA del jueves 25 de febrero, incluyendo nuevas presentaciones para equipos de punta como Philadelphia, Brooklyn y Clippers. A continuación revivimos sus mejores pasajes con highlights y estadísticas.
La temporada 2020-2021 está aquí, el NBA League Pass es tu lugar para mirar la acción, y ahora lo puedes hacer gratis por aquí. 7 días de prueba sin cargo. Partidos en vivo y on demand. La oportunidad de mirar todo en tu dispositivo favorito.
Philadelphia 76ers 111 - Dallas Mavericks 97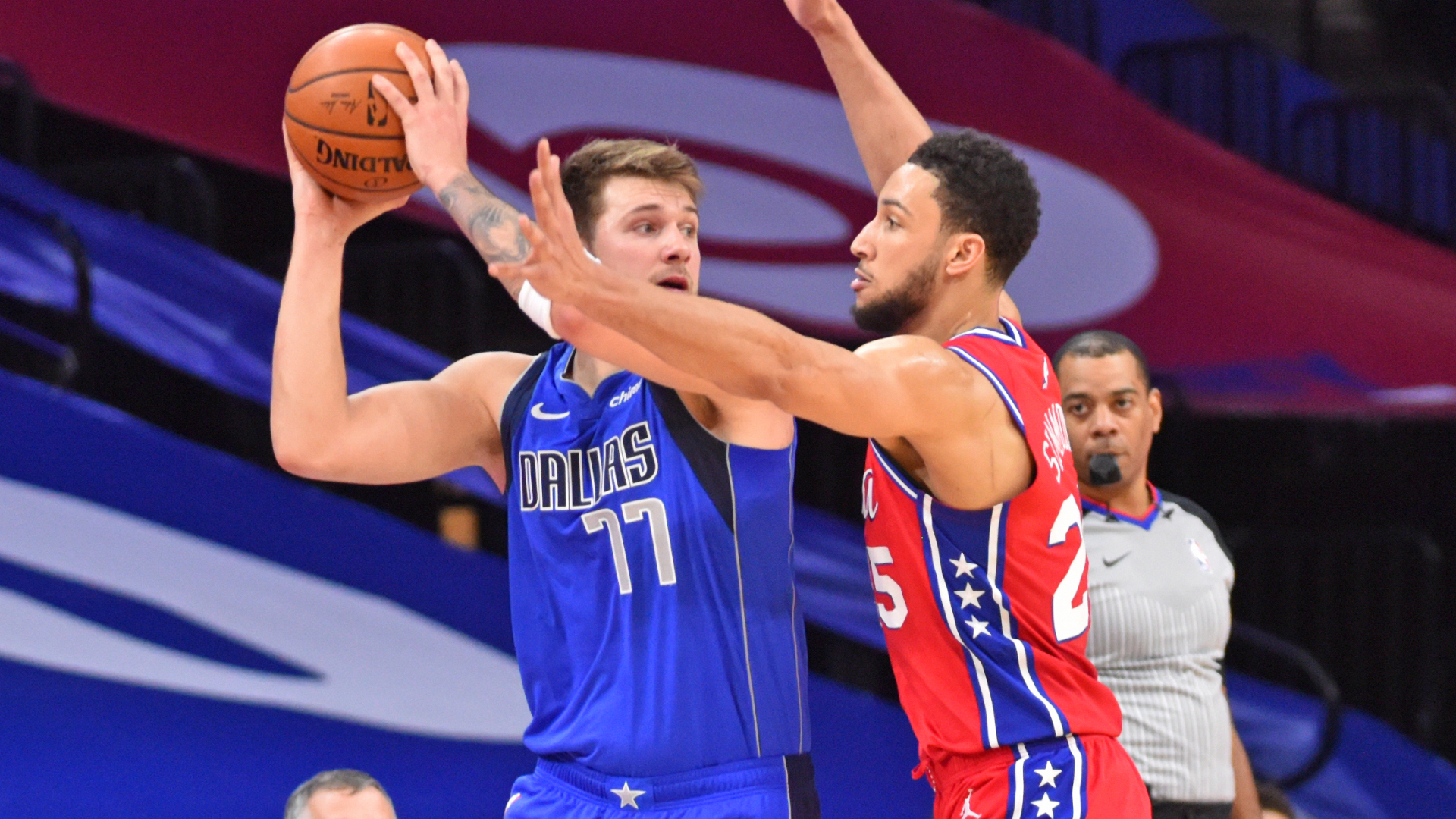 De la mano de un Ben Simmons de sublime trabajo defensivo, especialmente en la marca de Luka Doncic, los 76ers dominaron desde el campo propio a los Mavericks y se impusieron por 111-97, en un encuentro que ni siquiera estuvo lo parejo que podría reflejar el marcador. Importante victoria para los de Rivers, mostrando su potencial en defensa y sosteniendo durante unos días más el liderazgo del Este.
Defense to offense. pic.twitter.com/o4AYy4QQ5h

- Philadelphia 76ers (@sixers) February 26, 2021
Swipe & slam.@BenSimmons25 x @JoelEmbiid pic.twitter.com/QVR51VX8Az

- Philadelphia 76ers (@sixers) February 26, 2021
Brooklyn Nets 129 - Orlando Magic 92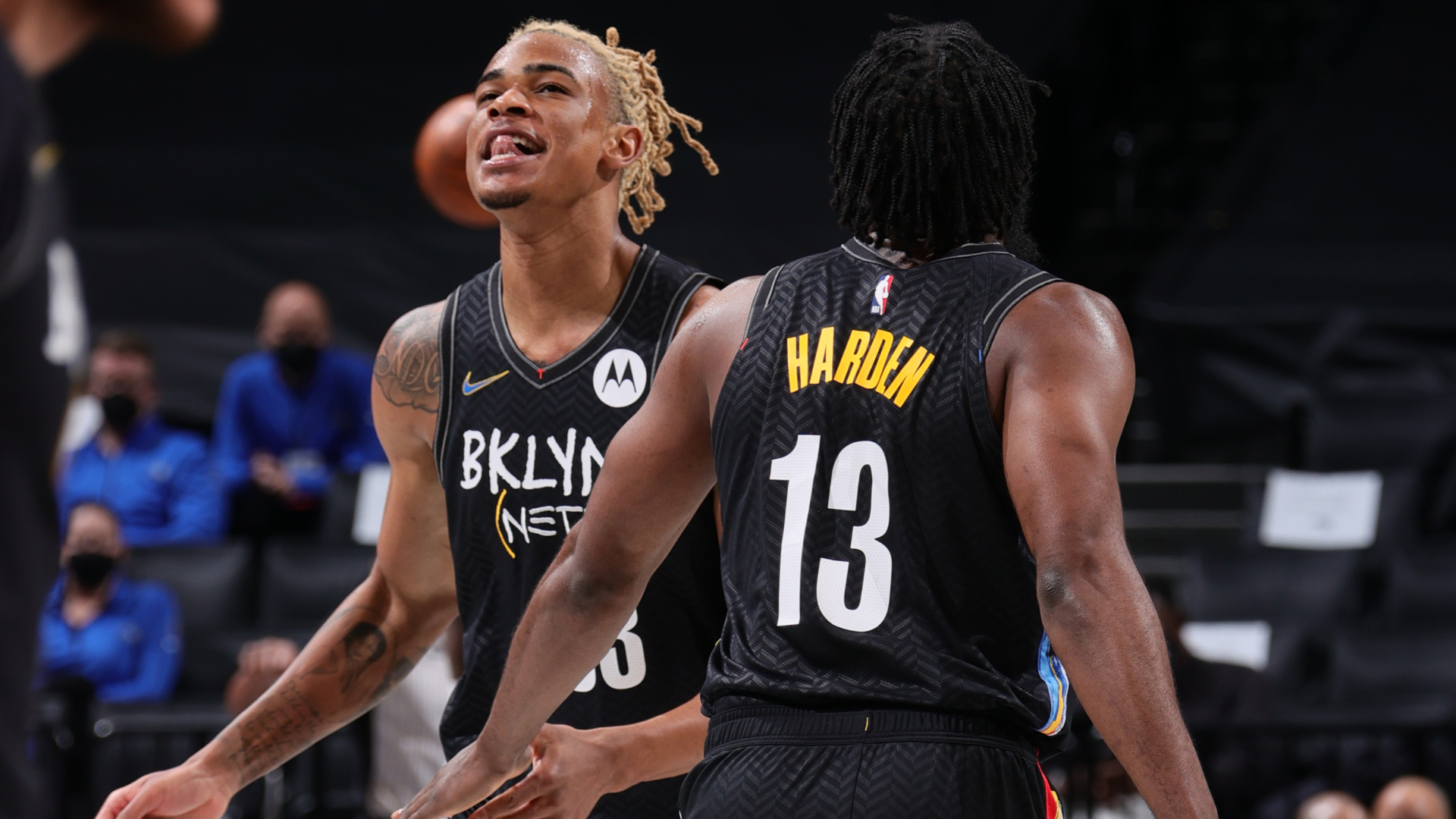 Los Nets no le pierden pisada a los 76ers y consiguieron su octava victoria en fila, aplastando a Orlando por 129-92. En el ganador hubo 27 puntos y 9 asistencias de Kyrie Irving, mientras que aparecieron excelentes minutos del joven Nicolas Claxton, incluyendo 10 puntos, 4 robos y 2 tapones, para ilusionar a los seguidores de Brooklyn con que por fin han encontrado un hombre más para su juego interior.
𝗩-👌-👌-𝗖-𝗛@NikolaVucevic | #NBAAllStar pic.twitter.com/i2fTuuiotv

- Orlando Magic (@OrlandoMagic) February 26, 2021
Can't guard this 😬@JHarden13 | #BrooklynTogether pic.twitter.com/eQk9FLjBuV

- Brooklyn Nets (@BrooklynNets) February 26, 2021
New York Knicks 140 - Sacramento Kings 121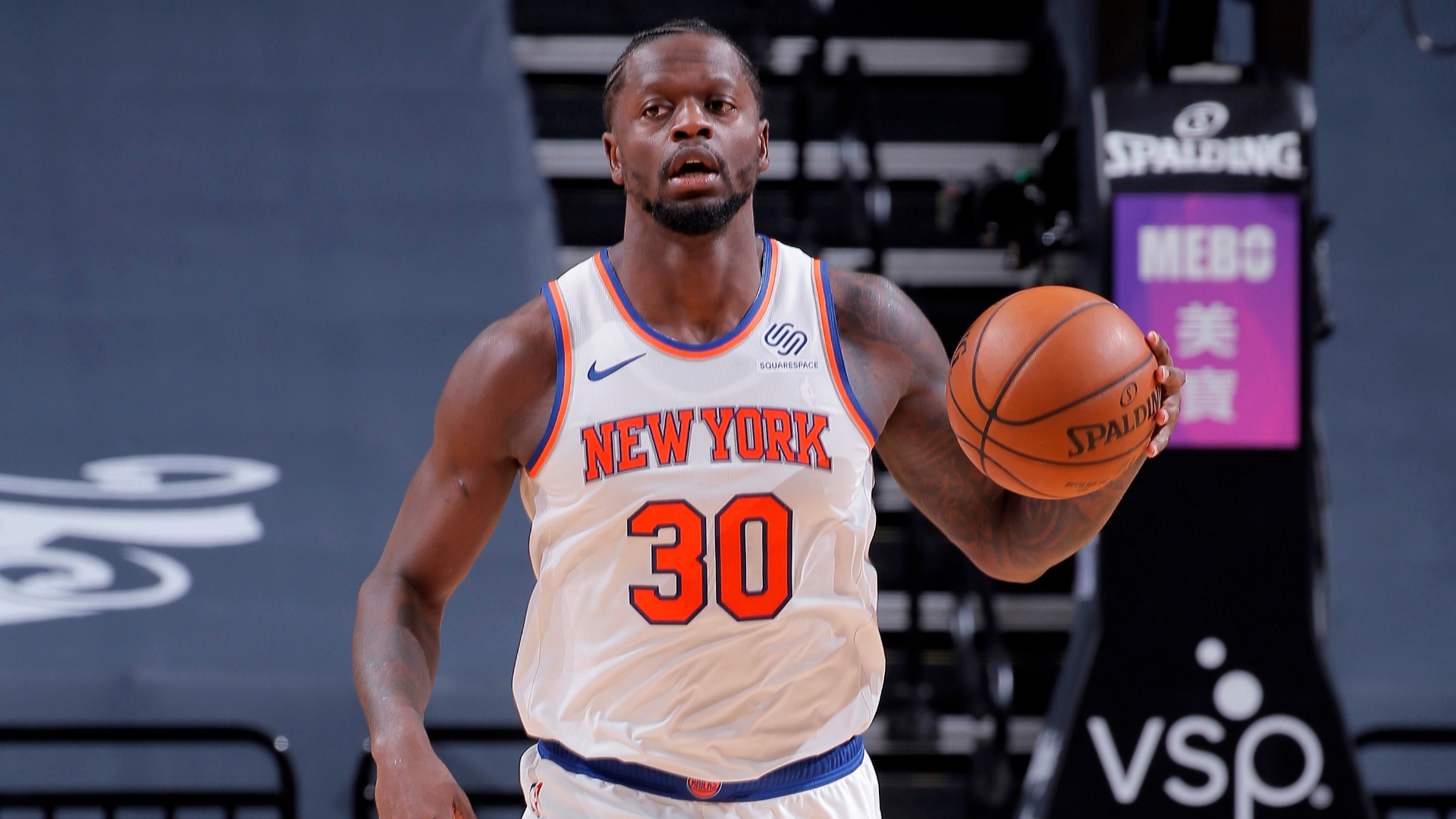 Los Knicks sacaron ventaja de la peor defensa de la liga y vencieron a los Kings por 140-121, llevándole a Sacramento su novena derrota al hilo. Gran actuación de los bases neoyorquinos: 25 puntos de Immanuel Quickley y 18 para Derrick Rose (titular en lugar de Elfrid Payton), quien llegó a encestar sus primeros siete lanzamientos al aro. En la visita hubo 29 puntos y 11 asistencias de De'Aaron Fox.
Julius is too strong (case you didn't already know) pic.twitter.com/HZ1RTbKc4X

- NEW YORK KNICKS (@nyknicks) February 26, 2021
💥 Ty bringin' it 𝙃𝙊𝙇𝙈𝙀𝙎. 💥 pic.twitter.com/31zeOry8lO

- Sacramento Kings (@SacramentoKings) February 26, 2021
Memphis Grizzlies 122 - LA Clippers 94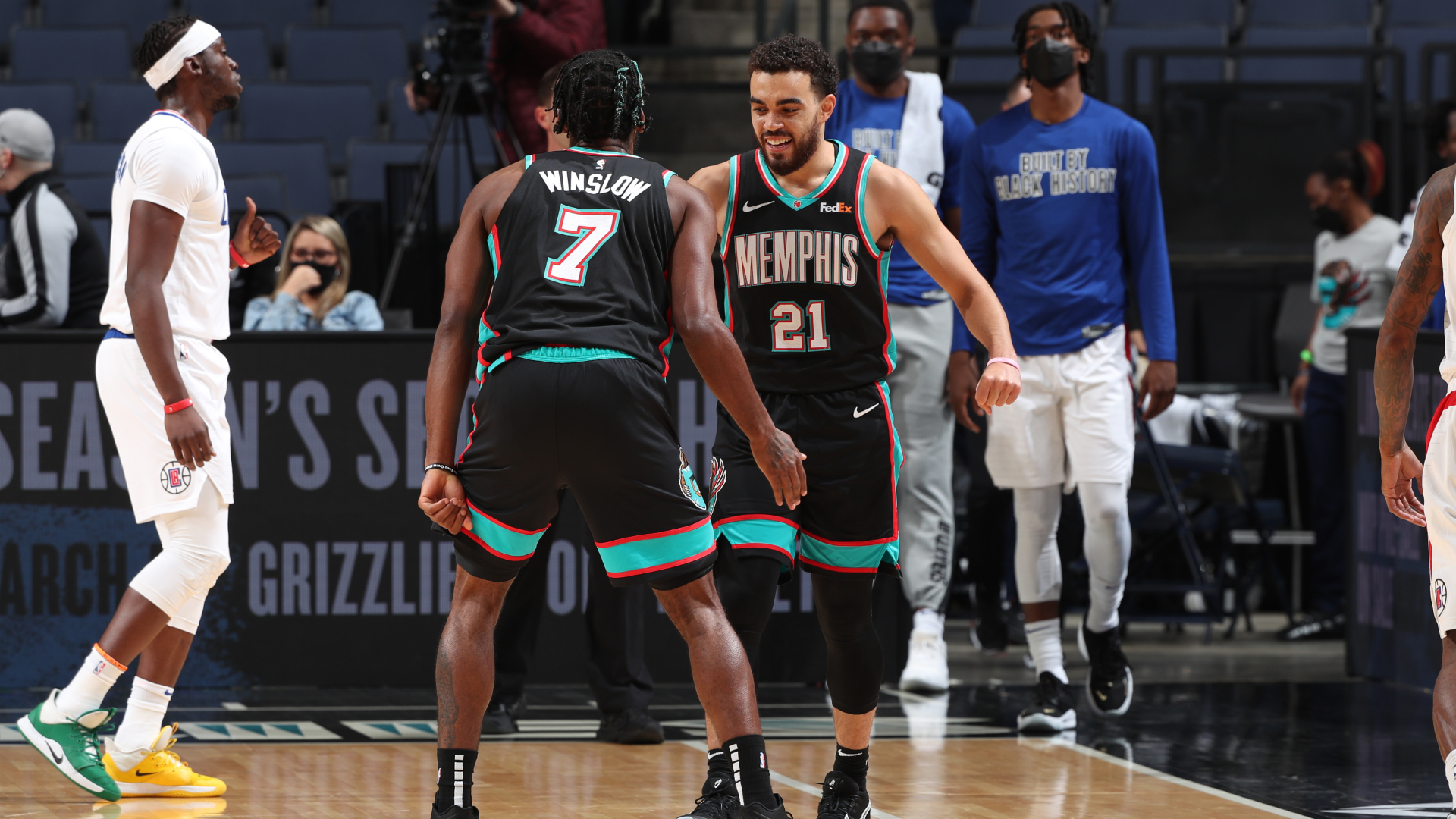 El golpe de la jornada lo dieron los Grizzlies, venciendo claramente a los Clippers por 122-94, aún cuando los angelinos tuvieron a todas sus figuras disponibles. Incluyendo Kawhi Leonard y Paul George, quienes solo arrimaron 30 puntos entre ambos y se combinaron para un 9-26 de cancha. En el ganador hubo seis jugadores diferentes en doble dígito, incluyendo las 20 unidades de Tyus Jones, con un 9-11 de cancha en 15 minutos.
🚨TELL EM GUARD UP 🚨 pic.twitter.com/5UjeJjrROQ

- Memphis Grizzlies (@memgrizz) February 26, 2021
Memphis M.O.J.O 🍊@IAmJustise | #GrzNxtGen pic.twitter.com/g38hrOqcqY

- Memphis Grizzlies (@memgrizz) February 26, 2021
Denver Nuggets 110 - Washington Wizards 112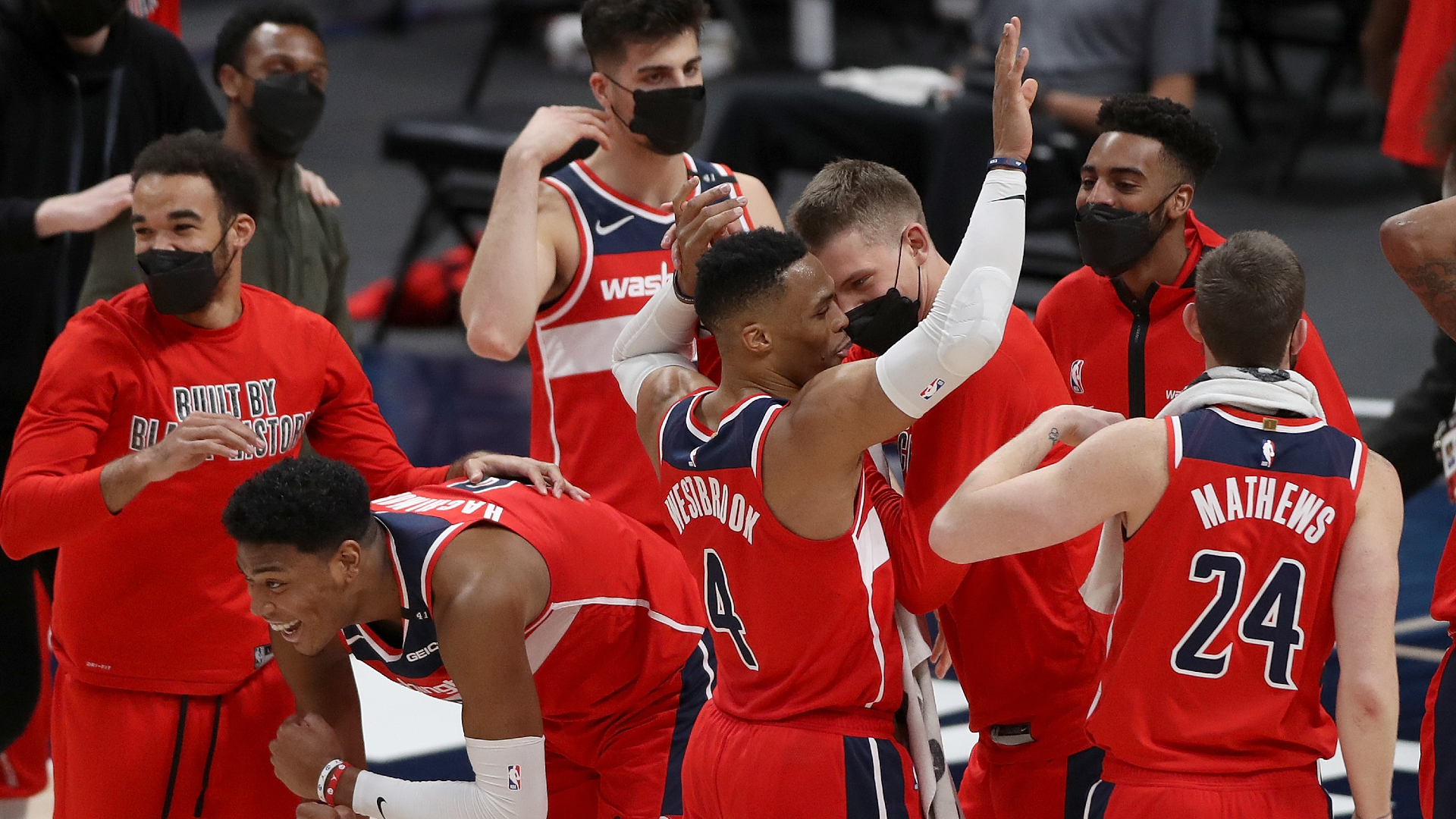 Los Washington Wizards vencieron por segunda ocasión en menos de dos semanas a los Denver Nuggets, otra vez en un final agónico que los vio imponerse por 112-110 en el Ball Arena, luego de un triple fallado sobre la bocina por parte de Facundo Campazzo. Gran duelo de guardias anotadores, con 34 puntos de Jamal Murray para el local y 33 tantos de Bradley Beal para los capitalinos.
Facu from the corners = 💰 pic.twitter.com/ltbCvVljHG

- Denver Nuggets (@nuggets) February 26, 2021
NETO HUSTLE 🇧🇷🇧🇷🇧🇷#WizNuggets | @RaulTogni pic.twitter.com/S6FFJ43NGo

- Washington Wizards (@WashWizards) February 26, 2021
Milwaukee Bucks 129 - New Orleans Pelicans 125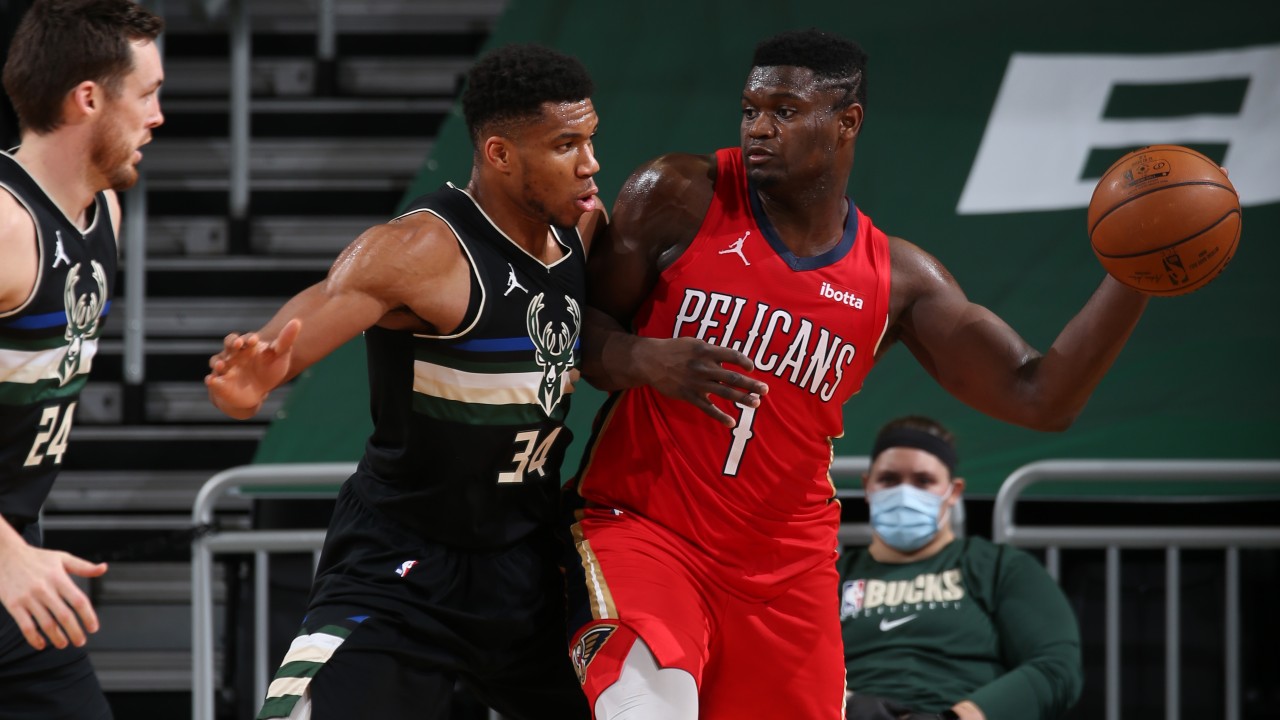 Los Bucks se llevaron un gran partido ante los Pelicans por 129-125, en un encuentro que si bien tuvo el atractivo de ser peleado hasta el final, nos regaló principalmente un duelo memorable entre Giannis Antetokounmpo (38 puntos y 10 rebotes) y Zion Williamson (34 puntos, 8 rebotes y 6 asistencias). Al final, los de Mike Budenholzer terminaron saliendo por la puerta grande, mientras esperan por el regreso de Jrue Holiday.
Donte takes the charge to seal the win!! pic.twitter.com/SIa0VjmRx7

- Milwaukee Bucks (@Bucks) February 26, 2021
Zion blows by Giannis 👀 pic.twitter.com/zofvJhEh1g

- Bleacher Report (@BleacherReport) February 26, 2021
Las opiniones aquí expresadas no reflejan necesariamente aquellas de la NBA o sus organizaciones.