Partidos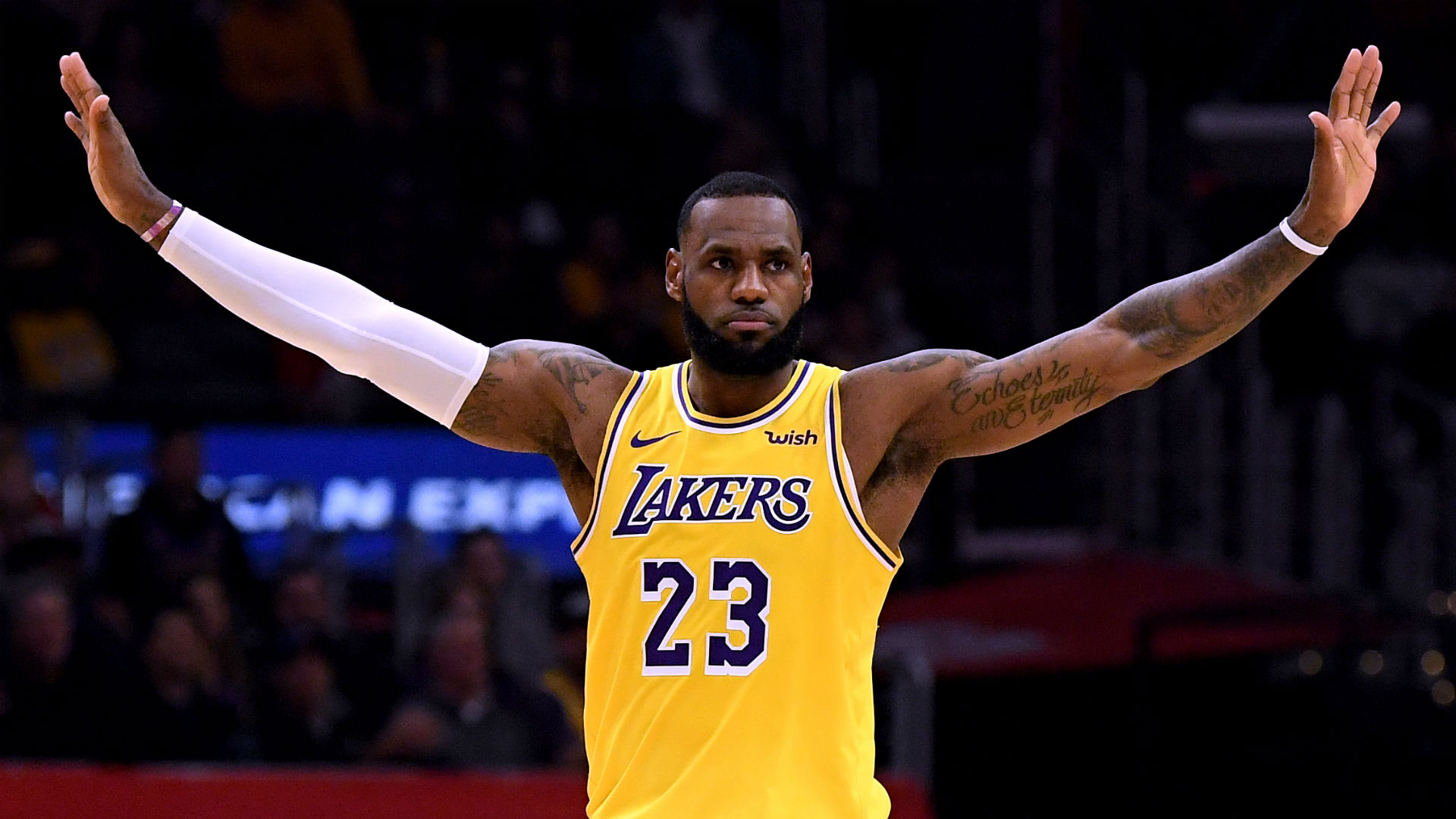 Los Angeles Clippers (29-24) 111-101 Detroit Pistons (22-29). Estadísticas
16 PTS in the 4th, 37 total for Lou Will and the @LAClippers have taken the lead!#ClipperNation 107#DetroitBasketball 99

💻📱: https://t.co/Bq24jKOTFm pic.twitter.com/4Wn876eydu

- NBA (@NBA) February 3, 2019
Lou Williams' 39 PTS (26 in 2nd half) powered the @LAClippers as they overcame a 25-point deficit in Detroit! 🏀💦#ClipperNation pic.twitter.com/BCrc6Ia7V5

- NBA TV (@NBATV) February 3, 2019
Chicago Bulls (12-41) 118-125 Charlotte Hornets (26-26). Estadísticas
Kemba Walker celebró ante el público del Spectrum Center su elección como titular del All-Star Game con una actuación inmejorable. Sus 37 puntos lideraron a los Hornets a la victoria frente a unos Bulls que siguen sin dar síntomas de mejora pese a competir en todos los partidos.
Los de Charlotte sufrieron para imponerse a Chicago donde Bobby Portis realizó un gran partido con 33 puntos incluyendo 28 en la primera mitad, algo que hizo reaccionar a los Hornets en la segunda parte. Fue ahí donde Kemba jugó su mejor baloncesto, guiando a su equipo en el tercer cuarto para darle la vuelta al marcador.
K3⃣3⃣3⃣3⃣MBA!!!

HE'S GOT 37 POINTS (15 IN THE 4TH)!!! pic.twitter.com/C3gvl8Ka07

- Charlotte Hornets (@hornets) 3 de febrero de 2019
🏀 @KembaWalker goes off for 37 PTS, 10 AST, 6 REB in the @hornets home W! #Hornets30 pic.twitter.com/7ZquchCm6O

- NBA (@NBA) February 3, 2019
Brooklyn Nets (28-26) 89-102 Orlando Magic (22-31). Estadísticas
#NikolaVucevic steers the @OrlandoMagic past Brooklyn with 24 PTS, 12 REB, 3 BLK!#PureMagic 102#WeGoHard 89

Evan Fournier: 16 PTS
Aaron Gordon: 15 PTS, 5 AST
DJ Augustin: 12 PTS, 8 AST pic.twitter.com/PhBXEQ1403

- NBA (@NBA) February 3, 2019
What's your Play of the Game? 🤔

(Tonight's @PapaJohnsORL Poll)

- Orlando Magic (@OrlandoMagic) 3 de febrero de 2019
Milwaukee Bucks (38-13) 131-115 Washington Wizards (22-30). Estadísticas
Giannis Antetokounmpo continua intratable dominando la Conferencia Este, más aún tras la brillante actuación de esta pasada madrugada donde ha conseguido 37 puntos y 10 rebotes para liderar a los Bucks a una cómoda victoria en casa de los Wizards.
Washington no estuvo a la altura del duelo en ningún momento y se vieron superados en defensa constantemente por Giannis y Middelton que se fue a los 20 puntos. Los de Budenholzer acabaron por desestabilizar el encuentro en el tercer tiempo después de una primera parte perfecta. Bradley Beal con 24 y Jeff Green con 20 fueron los mejores de Washington.
How, @Khris22m?! #FearTheDeer pic.twitter.com/tmfnXb9ms1

- NBA TV (@NBATV) February 3, 2019
Full length of the court in 5 SECONDS 😱#FearTheDeer | #Giannis pic.twitter.com/qwfsFuOQu3

- Milwaukee Bucks (@Bucks) 3 de febrero de 2019
Dallas Mavericks (24-28) 111-98 Cleveland Cavaliers (11-42). Estadísticas
So @luka7doncic had himself a pretty good first quarter... pic.twitter.com/4gZEnyMTpE

- Dallas Mavericks (@dallasmavs) February 3, 2019
JALEN WITH THE 4-POINT PLAY! 🔥 pic.twitter.com/vPSJDg4mDS

- Dallas Mavericks (@dallasmavs) February 3, 2019
Indiana Pacers (33-19) 95-88 Miami Heat (24-27). Estadísticas
Los Pacers espantaron los fantasmas y salieron de su mala racha en una merecida victoria en casa de uno de los equipos más duros de la NBA como son los Miami Heat. De la mano de Bojan Bogdanovic con 31 puntos, Indiana consiguió su primer triunfo desde que Victor Oladipo se lesionase para lo que resta de temporada. Ni los 21 puntos de Wade fueron suficientes para frenar a unos Pacers extramotivados.
Después de una primera mitad muy pareja con cierta ventaja de los Pacers, Indiana rompió el encuentro con un parcial a comienzo del tercer tiempo que Winslow y Wade no remontaron de ninguna forma.
🔥 Bogey tonight:
• Game-high 31 points
• 13-of-19 from the field
• 7 rebounds
• Game-high +22
• Had a really fun time out there pic.twitter.com/TJ41IpmlCO

- Indiana Pacers (@Pacers) February 3, 2019
New Orleans Pelicans (23-30) 108-113 San Antonio Spurs (32-22). Estadísticas
25 PTS | 13 REB@aldridge_12 is going to work tonight 🔥 pic.twitter.com/p1fkO8hepm

- San Antonio Spurs (@spurs) February 3, 2019
🇮🇹 ➡️ 🇪🇸 ➡️ 🇦🇺#UNBM | #GoSpursGo pic.twitter.com/I97iVOHuTW

- San Antonio Spurs (@spurs) February 3, 2019
Los Angeles Lakers (27-26) 101-115 Golden State Warriors (37-15). Estadísticas
Boogie takes flight for the @warriors in #PhantomCam! #DubNation #NBAonABC pic.twitter.com/T9bqR59O6N

- NBA (@NBA) February 3, 2019
IGGY RACK ATTACK! 😤#DubNation #NBAonABC pic.twitter.com/2AvuCz5ti9

- NBA (@NBA) February 3, 2019
Denver Nuggets (37-15) 107-106 Minnesota Timberwolves (25-27). Estadísticas
Nikola Jokic is ready for the Super Bowl ... 👀🏈#MileHighBasketball pic.twitter.com/n1qcqIfpM4

- NBA TV (@NBATV) February 3, 2019
#TripleDoubleAlert

Nikola Jokic notches his 9th triple-double of the season for the @nuggets with 13 PTS, 16 REB, 10 AST! #MileHighBasketball 107#AllEyesNorth 106

14.5 left in the 4th. MIN ball. pic.twitter.com/NPjpttzA8b

- NBA (@NBA) February 3, 2019
Atlanta Hawks (17-35) 118-112 Phoenix Suns (11-43). Estadísticas
John Collins es el mayor activo de los Atlanta Hawks y hoy ha demostrado porqué. 35 puntos y 16 rebotes de Collins condujeron a los Hawks a vencer a los Suns en un apasionate partido entre equipos de la parte baja de la tabla. Acompañado con Trae Young que rozó el triple-doble con 27 puntos, 7 rebotes y 8 asistencias, Atlanta se impuso en el último periodo a Phoenix.
En los Suns fue Devin Booker con 32 quien lideró la parcela ofensiva junto a Jackson que está cuajando una gran temporada y sumó 25 puntos. Phoenix no pudo recomponerse de un último parcial de los Hawks que echó por la borda su remontada y la posible victoria.
Big performances from John Collins (35 PTS, 16 REB) & Trae Young (27 PTS, 8 AST, 7 REB) propel the @ATLHawks in Phoenix! #TrueToAtlanta 118#TimeToRise 112

Kevin Huerter: 10 PTS, 7 REB, 5 AST pic.twitter.com/AAVqnjchdf

- NBA (@NBA) February 3, 2019
Houston Rockets (30-22) 125-98 Utah Jazz (30-24). Estadísticas
James Harden did it all for the @HoustonRockets as they picked up the win in Utah!

📊: 43 PTS, 12 REB, 5 AST, 6 STL, 4 BLK#Rockets pic.twitter.com/GNiHCZx3M0

- NBA TV (@NBATV) February 3, 2019
Philadelphia 76ers (34-19) 108-115 Sacramento Kings (27-25). Estadísticas | Ver en vivo
Victoria de mérito la de los Kings con la que se cerraba la jornada del 2 de febrero en Sacramento. Una victoria donde los problemas para generar un juego fluido a media cancha por parte de los 76ers salieron a la luz con la defensa que Fox realizó sobre Simmons, negando que el base australiano hiciese jugar al equipo.
En consecuencia Buddy Hield castigó a Philadelphia con 34 puntos demostrando su precisión y acierto en el tiro junto a Fox con 19 puntos y Bagley con 14. Los 76ers estuvieron a punto de llevarse el partido gracias a Jimmy Butler con 29 puntos pero finalmente fueron los Kings quienes se impusieron.
Buddy Hield (34 PTS, 7 3PM) led the charge for the @SacramentoKings in their big win over the Sixers! 👑#SacramentoProud pic.twitter.com/lAZCHX1WEb

- NBA TV (@NBATV) February 3, 2019